Exclusive: The Full DC Comics New Continuity Timeline – Including Crisis, New 52, Rebirth and Doomsday Clock – As Shown at #NYCC
The DC Nation Panel at New York Comic-Con saw the A-List creators of DC Comics chatting on stage with DC publisher Dan DiDio. All very jovial and entertaining, like hanging with old friends. Jim Lee, Lee Bermejo, Nora Jemisin, Tony Daniel, Tom King and more to chat about the line,
But this also gave us the new DC Continuity Timeline that Dan DiDio has been promising since San Diego Comic Con – that includes Doomsday Clock, JSA and Legion… and everything. And they promise that this is happening. In full. And they are sticking to it.
We have been asking many questions about this, its implications and how it will all play out. But here it is.
Okay, you may have to squint.

But we also got some close ups.
Giving us Generation 1 that began with Wonder Woman UPDATE: Bleeding Cool has broken this down over here.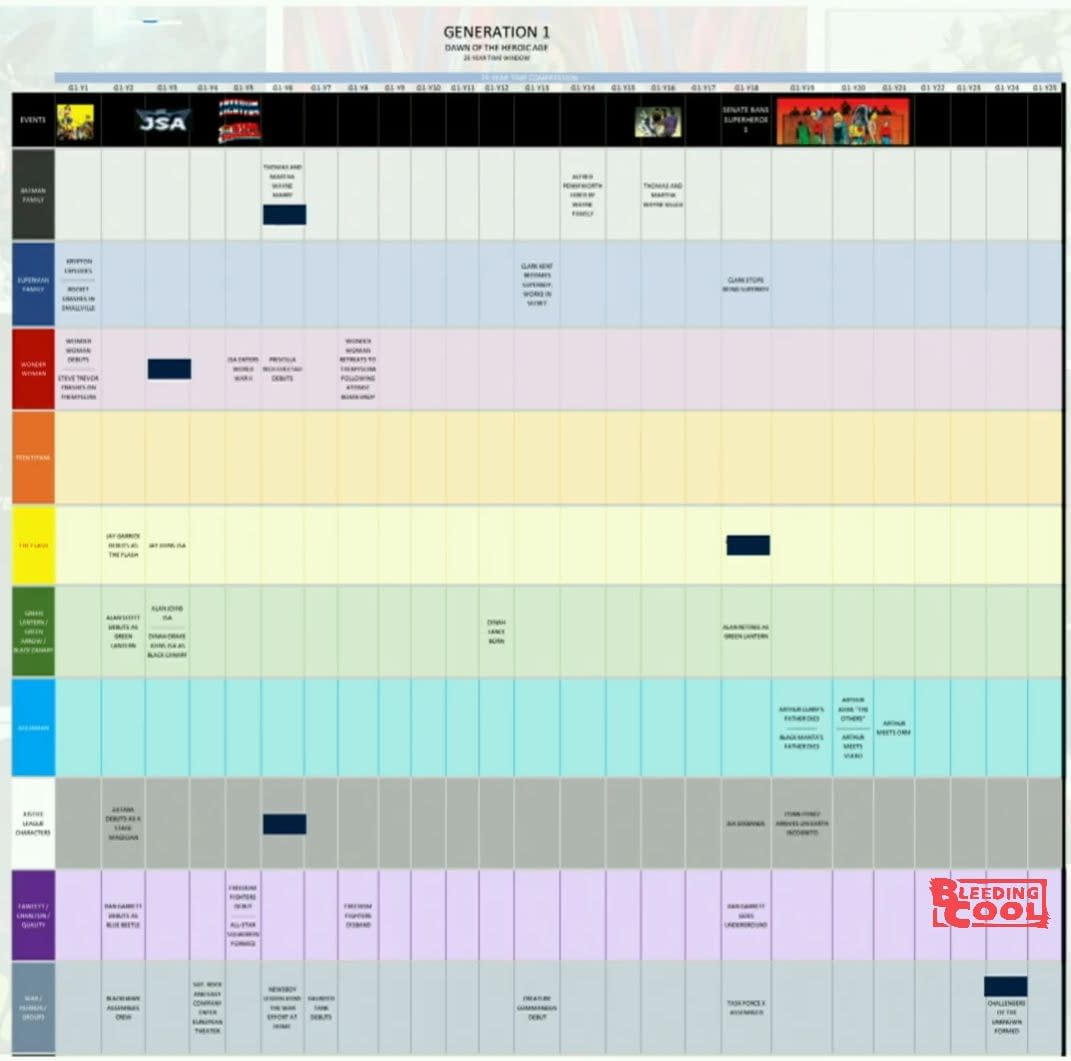 Generation 2 that began with Superman: UPDATE: Bleeding Cool has broken this down (as much as possible) over here.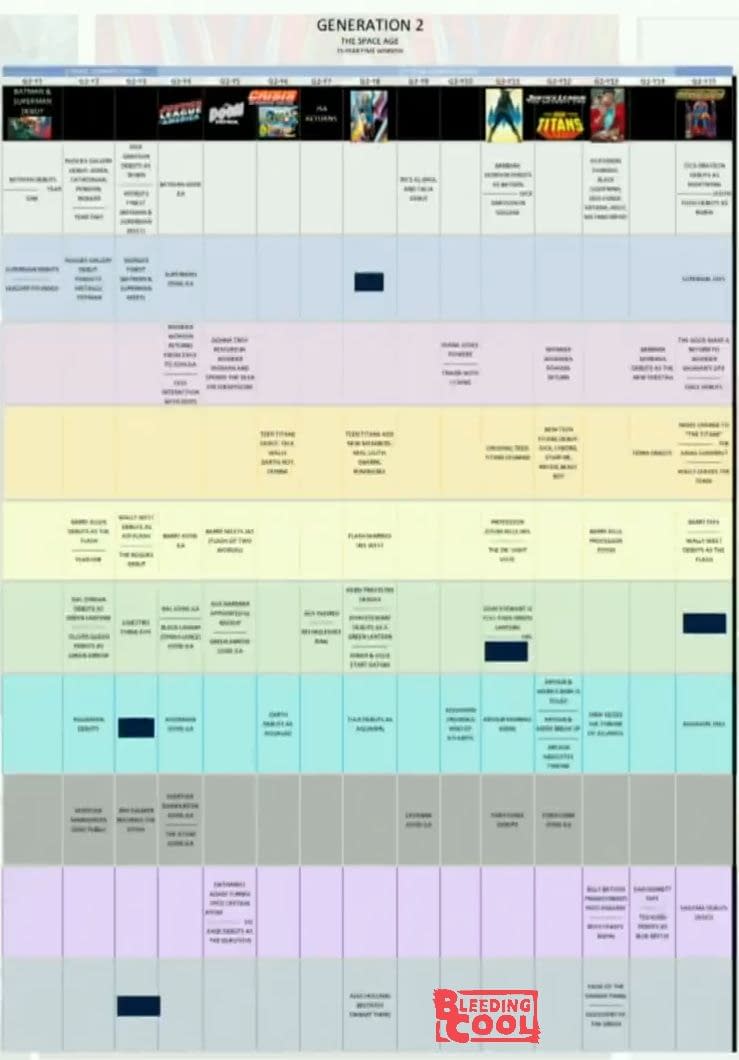 Generation 3 that began with the Crisis Of Infinite Earths: UPDATE: Bleeding Cool has broken this down here.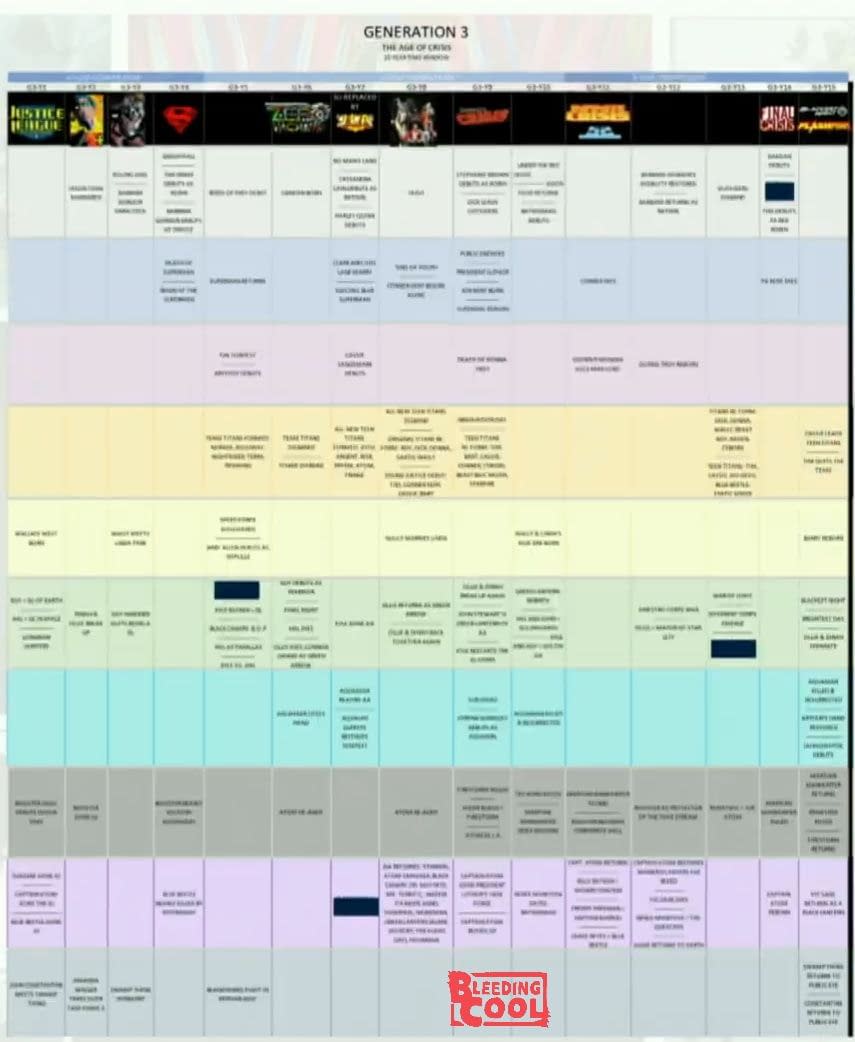 And Generation 4 – Right now.

How are you at squinting? Anyone care to transcribe this at all?