New Justice Inc Series To Launch Written By Mark Waid
Mark Waid is taking on Richard Henry Benson for Dynamite, expanding the publishers pulp universe that includes Conde Nast's The Shadow and Doc Savage. Waid will be joined by artist Ronilson Freire on Justice Inc: The Avenger starting in June.
The Avenger originally debuted in September 1939 as the lead character in The Avenger magazine, published by Street and Smith Publications. Writer Paul Ernst is credited with creating many of the earliest Avenger tales (published under the house writer pseudonym "Kenneth Robeson"), blending the qualities of contemporary pulp heroes. The Avenger appeared in numerous prose novels, radio programs, and comic books throughout the decades, most recently in Dynamite's 2014 revival of the Justice, Inc. series written by Michael Uslan and illustrated by Giovanni Timpano.
In Justice, Inc.: The Avenger #1, Waid and Freire continue the adventures of Richard Henry Benson, a victim of a criminal attack that left his facial features forever deadened, gray in color and incapable of showing genuine emotion. And yet, the harsh stroke of fate gave him the ability to mold his face to match the appearance of anyone… a skill he could employ as the ultimate master of disguise. Driven to mete out retribution against those who would prey on the innocent, The Avenger finds himself on a collision course with a villain even more secretive, brutal, and unrelenting than himself: an Invisible Man.
For Mark Waid, this is a childhood dream come true:
"Moreso than The Shadow, moreso than Doc Savage, the Avenger has always, always been my favorite pulp hero, and I've been aching to write this story since I was eleven years old. What a blast! Having the opportunity to dive into the psyche of a crimefighter as unique as Benson has been a lifelong dream — I've been thinking about what his life and mind would be like ever since I read my first Avenger paperback back in the day. How does a man live his life when he has nothing to live for but justice? How does he navigate in a world of life and love and joy when his own features are frozen and stiff like putty, mirroring his cold, dead insides? There's so much here to unpack."
The first issue will feature variant editions by Alex Ross (Kingdom Come), Walter Simonson (The Mighty Thor), Francesco Francavilla (Afterlife with Archie), Marc Laming (All-New Invaders), and Barry Kitson (The Amazing Spider-Man). Justice Inc.: The Avenger #1 will be solicited in the March 2015 Previews catalog and will be slated for release in June.
---
---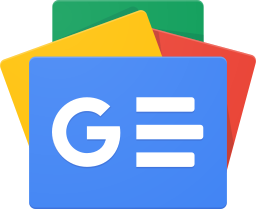 Stay up-to-date and support the site by following Bleeding Cool on Google News today!