Posted in: Comics | Tagged: Comics, entertainment, Fan Mail, fandom, harry potter, lord of the rings, Subscription Boxes
---
New Lady Geek Subscription Box 'Fan Mail' Delivers Classic Fantasy
Fan Mail, the new geek subscription box geared toward women, takes on a fantasy theme in its first installment, and within that theme, I can see a strong commitment to the elements of foundational geek community building. That's a fancy way of saying that this box goes very "classic" and as such really can't go wrong. As in fashion, pairing classic items is a win and likely to suit a wide range of personality types with universal good taste. That's what we have here with Fan Mail's first box. It combines seminal geek elements like The Hobbit with slightly more recent accents of Legends of Zelda and Harry Potter, and rounds that off with a nod to current fandoms like Game of Thrones, How to Train Your Dragon and Once Upon a Time. I know that when Bleeding Cool's staff writer Christine Marie reads this, in fact, she's going to be incredibly jealous. The fact that she's exactly within this subscription's demographic only confirms Fan Mail's relevance and good sense for women supporting fan communities right now. Fan Mail comes well-packaged and protected. No slacking off there–and that's important so you get your subscription items in tact. I like the dragon logo too, personally. Inside, a card introduces us to the theme and content of this particular crate, which is "Legends & Lore" and contains some really imaginative items. We have a Legend of Zelda pendant on a satin cord contained in a well-padded box. We have Sorcerer's Stone Soap (referring to Harry Potter) contained in an attractive mesh complete with ribbon and information. A How to Train Your Dragon t-shirt in a classic black that's basic enough to cater to a wide range of dress sense (just as with all box subscriptions, you'll want to select size preference when you sign up). We have our Gandalf and Once Upon a Time buttons for jacket and bag adornment. An Etsy-based company provides nail decals for Harry Potter and we have another button, too. And to round things off, there's quite an impressive Thranduil broach based on The Hobbit films. This is really striking and again, with its almost universally fantasy-based design, even if you aren't a huge fan of The Hobbit/LoR, you'd probably find a way to work it into your wardrobe successfully. The box also contains an artfully designed wedding invitation in Game of Thrones style for Joffrey Baratheon and Margaery Tyrell. Complete with blood spatter of course.
I also noticed a really smart thing which speaks well for the company–on the back of the Fan Mail box guide card, there's a wealth of information about geek interests. There's a TV guide listing of films and shows being shown in the upcoming month that might be of interest, a massive list of comics and books coming out within the same period, and even a list of upcoming conventions. For me, this completes the sense that the subscription box is like the work of a personal shopper. This is helping widening geek horizons–you might watch a film you haven't seen or read a comic you haven't tried yet because the same people who picked out these items for you are recommending that it will suit your tastes—a very interesting move indeed.
As far as unboxings go, this was a great one that shows plenty of care, thought, attention, and enthusiasm for making connections with their customers. Good luck, Fan Mail. You're off to a strong start.
Fan Mail is available for $21.99 a month, plus shipping, and the company describes itself as "designed for Lady Geeks (by Lady Geeks!)". Find more about it here.
---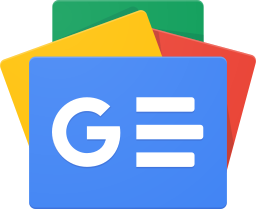 Stay up-to-date and support the site by following Bleeding Cool on Google News today!