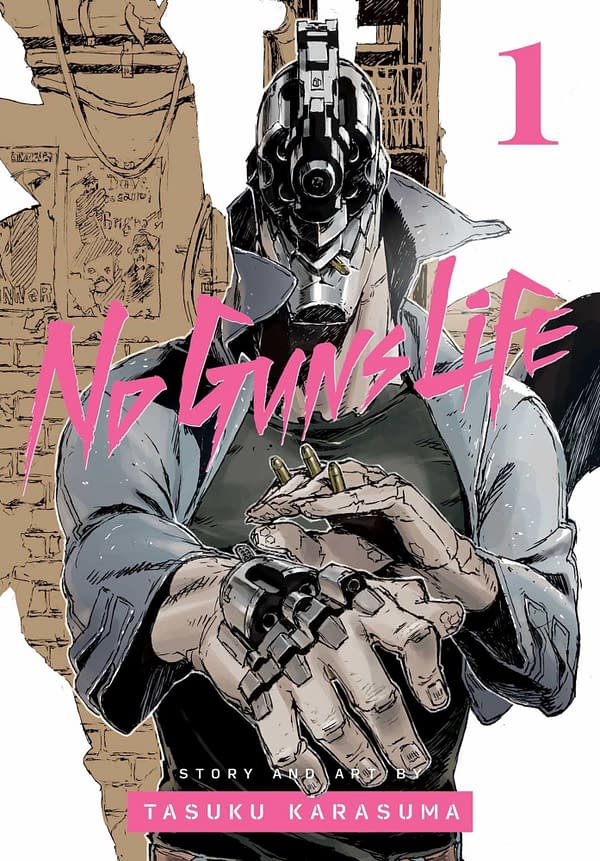 No Guns Life by Tasuku Karasuma is a new twist on the hardboiled detective story – the hero has a literal GUN for a head. That's right, Juzo Inui is a cyborg ex-soldier who was augmented during the war into a literal walking weapon. Now that the war's over, he makes a living as a private eye, or Resolver, handling other cyborgs' problems.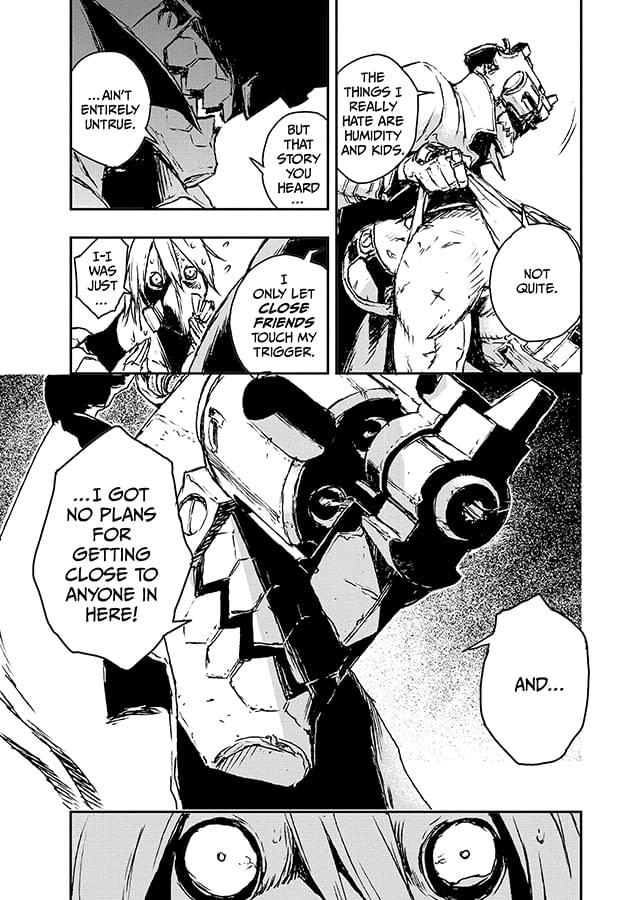 Inui is one of the rare cyborgs, or "Extendeds", whose entire head is a weapon. Even other Extendeds freak out at the sight of him. He doesn't remember who did this to him or why, but he'd love to find out. He doesn't remember his life before the war. That's another thing he'd like to find out. Till then, he's a hard-drinking, hard-smoking gumshoe… with a giant working gun for a head.
Then he gets a new client: a kid who can take over the minds of other Extended who needs protection – and help free all the other abused kids being turned into weapons.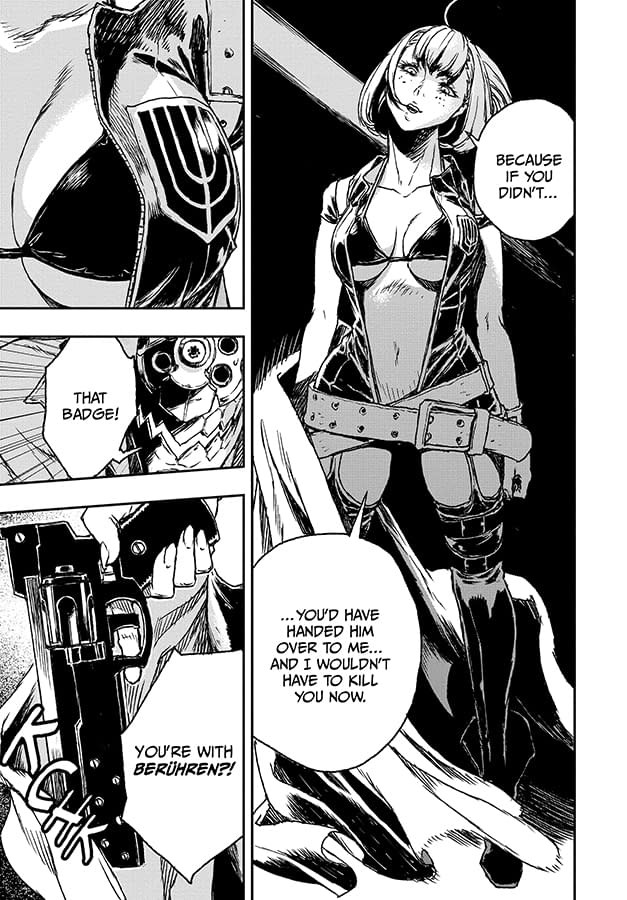 Thus vol. 1 of No Guns Life sets up the central "hero and kid team up to fight evil corporation" story. It's full of themes now common in manga and anime: the aftermath and consequence of war and threat of a new war. The abuse and weaponization of children. I wonder why Japanese comics is so obsessed with child abuse and child endangerment considering Japan is one of the safest countries on Earth for children. Evil corporations where the shortcut to showing how evili they are is that they exploit and abuse children – too easy, really.
The Weird New Manga Trope of People with Weapons for Heads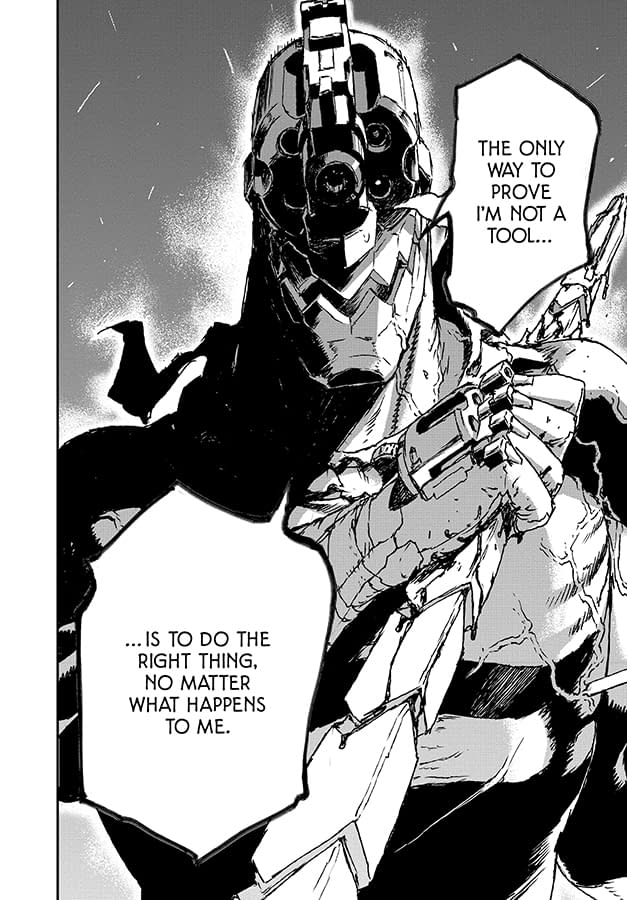 No Guns Life is an entertaining mix of familiar genre conventions with a nutty Science Fiction high concept. The beauty of manga is their utterly unironic, unself-conscious embrace of absurd, sometimes utterly goofy ideas with total sincerity. This is the second new manga series I've read this year that features characters whose heads and limbs are weapons. The other series is Chainsawman, also published by Viz, about a guy possessed by a chainsaw demon who can transform his head and limbs into – yup – chainsaws. That series is played for bloody slapstick comedy.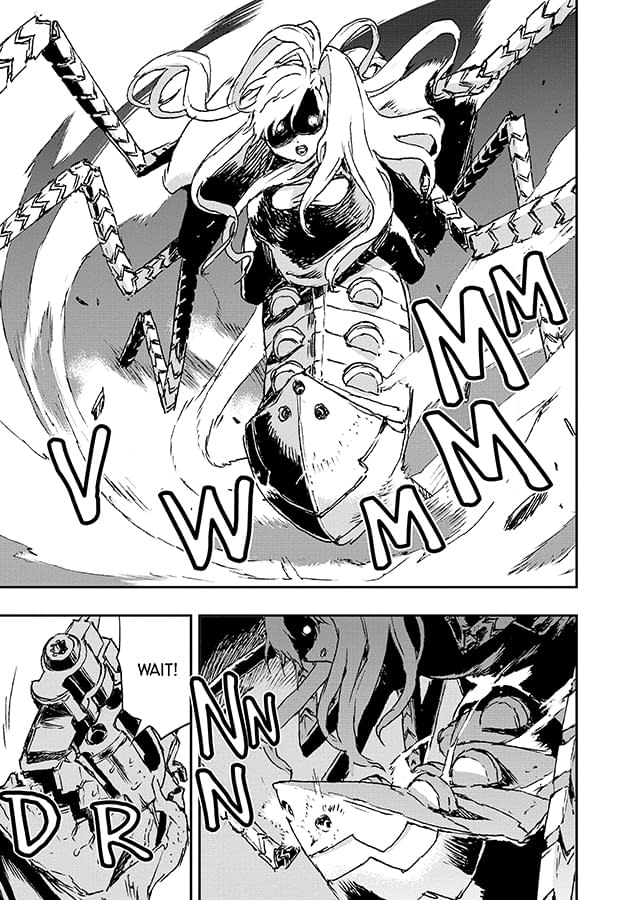 This is becoming a trope, if not a whole subgenre. I wish I was smart enough to figure out the subtext to the fantasy of merging with deadly machines so even your head is a machine. Beyond the power fantasy part, is there something more to that? Is it a commentary or allegory about body augmentation in anticipation of a future where everyone is implanted with machines? Japanese pop culture has a tendency to both embrace and fear future technology.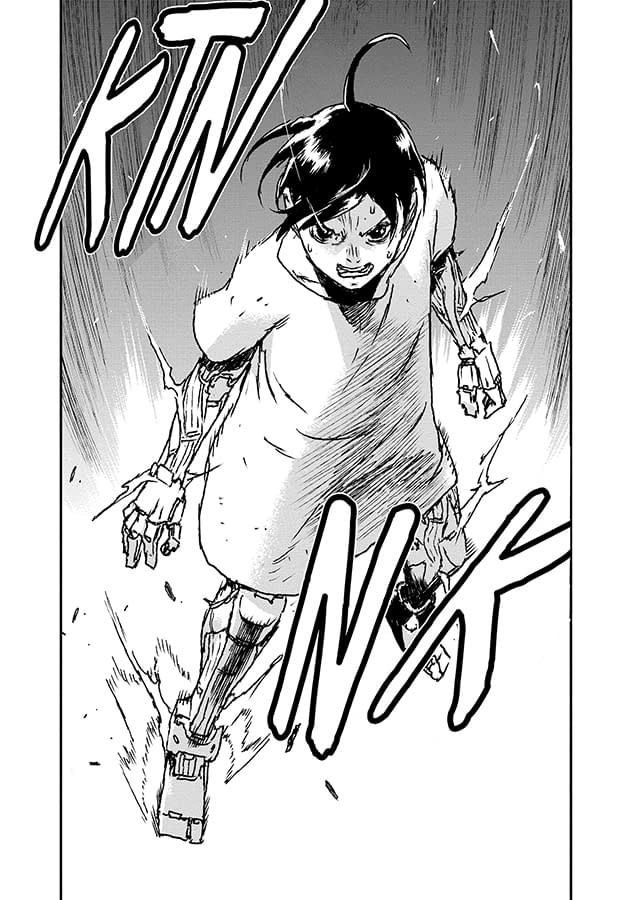 No Guns Life Vol. 1 is published by Viz Media on September 17th. It can be preordered now.
Enjoyed this article? Share it!