Only 13% of November Comic Book Releases Include Work by Women?
The comic book industry generates a lot of data every week, and I've long found it curious that there aren't too many people sifting it in interesting ways. So it caught my attention last night when someone tweeted @bleedingcool that 10.7% of this week's comics include solicited credits by women.
When asked for more info, Alexa D., perhaps better known as lexid523 on the BC forums, followed up with data for the entire month of November and her methodology on her blog.
As she notes, this is not the complete picture in terms of credited contributors. There are many people that the solicits typically leave out. Also of course, it's just one month's worth of data so far.
Still, it's a beginning for developing some statistics. In searching around for data from other creative professions to attempt to give this some context, I found this San Diego State University study on the movie and tv industries which concluded that:
In 2009, women comprised 16% of all directors, executive producers, producers, writers, cinematographers, and editors working on the top 250 domestic grossing films. Women comprised 27% of individuals working as creators, directors, writers, producers, executive producers, editors, and directors of photography during the 2009-10 prime-time season.
It's important to note that the percentages there aren't the same as the percentages discussed below. Those are percentages of people involved in creation vs Alexa's study of percentages of comic books which included credited work by women. But perhaps it provides a starting point for a comparison.
Here is Alexa's data and her explanation of how she arrived at her conclusions:
I have, on occasion, made some offhand comments on Twitter about the ratio of female talent to male talent, which has, understandably, generated some questions about how I arrive at the numbers I do. And considering that I've been going back and forth on certain issues (do covers alone count? Inkers/colorists?), I thought I'd get some hard and fast rules down and lay it out for you.

Who Gets Counted?

Any female creator whose name is in the book's solicit. So editors, letterers, and often inkers and colorists do not appear in this list. Part of that is out of convenience— I can't get my hands on all the books before they come out and scour the indicia for women's names. Also, solicits are meant as a form of advertising, and a creator's name in the solicit can make all the difference; therefore, it is fair to say that I am tracking the potentially "bankable" female talent. Finally, while colorists, inkers, and letterers are essential to the final product, and editors can have significant influence (especially at the Big Two), at the end of the day, a comic is only as good as its writer and penciller; those two play the biggest role in creating the story (which is really what you're buying). That said, if a colorist or inker is named in the solicit, they will be included, as often that is an indication of their own bankability.

I've decided against counting books whose sole female credit is the cover artist. Part of that ties in with my story-creating rubric. Also, while covers are designed to grab a reader's attention and get them to flip through the book, in my experience it's very rare for someone to buy a book based on its cover alone (especially at these prices!). I personally have offered to buy the original art of a cover I liked for a book I had no interest in reading rather than buy the finished comic. Naturally, this means variants get left out too. That said, if a book has female talent in the interior, I will note any covers, variant or otherwise, by female talent.

Also, no 2nd+ printings. I already let them double dip with the TPBs/HCs, they don't get to get credit for the same issue twice. This is largely because I consider trade buyers and issue buyers to be fairly separate markets. Issue buyers are less likely to buy the trades and vice versa, and trades and hardcovers make it into the bookstore market.
Finally, no manga. I'm mostly concerned with the Western comics industry. And it's basically a separate market.

What Are Your Sources?

For DC (& imprints), Marvel, Dark Horse, and Image, I start at their respective sites and scroll through. (DC makes this incredibly easy and I encourage all publisher to emulate their interface). After that, I go to Comixology's This Week page and scroll through the books there. If there's some ambiguity (e.g. an anthology with only an editor listed) I will turn to the precious Google machine for more info.

In calculating the "Total Books" I count all 1st print issues (minus variants) and TPBs and HCs. I also do a weird thing where an art book about a female artist gets counted, but art books about men don't. I justify this by figuring it helps the female:male ratio more than including the male art books ever would. Finally, prose books get counted if they are about superheroes or tie in to a comics series (e.g. Masked anthology, Peter & Max would get included), figuring that they are squarely aimed at the comics reading market.

So How's It Look?

Well, I went back through the month of November, applying my more solid methodology for ultimate fairness (not to mention to catch the swaths of comics I missed somehow). And I got this:


Percentage-wise, it breaks down like this:

Meaning that out of 727 books in November, 96 had female talent on them, or 13.2%.

Goddammit, comics industry >:(
---
---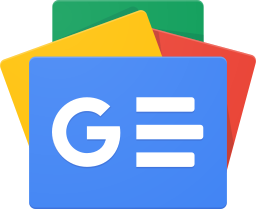 Stay up-to-date and support the site by following Bleeding Cool on Google News today!