Orson Scott Card, Superman And Here We Go Again
I've already received e-mails about this. Encouraging me to go nuclear on DC Comics' for hiring Orson Scott Card to write a story for the new Adventures of Superman digital comic, as reported by IGN.
The first two chapters are by Orson Scott Card, Aaron Johnston, Chris Sprouse and Karl Story, the third by Jeff Parker and Chris Samnee; teling of Superman's first meeting with Lex Luthor. Future chapters include work by Dan Abnett. Ed Benes, Mitch Breitweise, Giuseppe Camuncol, Nathan Edmondso, Joshua Hale Fialkov, Christos N. Gage, Marc Guggenheim, Justin Jordan, Matt Kindt, JT Krul , Max Landis, Andy Lanning, David Lapham, Jeff Lemire, Michael Avon Oeming, Riley Rossmo, Stephen Segovia, Bruce Timm, Marcus To and Marv Wolfman.
But Orson Scott Card is on the board of directors for National Organization for Marriage, an association committed to stopping the legalisation of gay marraige. And as a result of this, and a number of unpleasant statements he's made regarding the issue of homosexuality, has been the subject of a number of boycotts. And it looks as if one is brewing for this Superman story.
I've been approached by those who wish me to promote a new boycott, with the aim of getting DC Comics to fire Card off the book and for his story to be dropped.
I think that's wrong.
There are a number of comic book creators who believe something very different to what I do. Some of those beliefs offend me. Sometimes they even inform their art, something that Card is unlikely to be accused of in Superman.
Some try to draw a line between an opinionated person and an activist. I disagree, any famous person who expresses an opinion, especially in this day and age, de facto becomes an activist for that opinion.
It's a very dangerous game, it has led in the past to witchtrials, McCarthyite or otherwise, and it's no better than the actions of, say, One Million Moms. And next time? It could be you…
---
---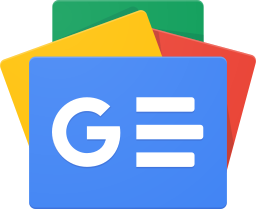 Stay up-to-date and support the site by following Bleeding Cool on Google News today!