Paris 2119 Unlocks Bengal, Ashley A Woods, Ben Caldwell Art Book
Previously, Bleeding Cool gave its readers an opportunity to get an exclusive Peach Momoko print for Magnetic Press' Kickstarter for the deadly, dystopic sci-fi romance comic book Paris 2119, two weeks ago. The publisher is happy to report that with the support of comic fans, the project has well-surpassed their original $5K goal and is on to their $37K stretch goal, a Bonus Art Book featuring eight big name artists. This special art book will be available for free to every physical backer if the goal is met before 5PM EST on July 23rd, 2020. Originally, Magnetic Press planned on revealing one artist daily, but Bleeding Cool managed to get an Exclusive Reveal today for the lot, The 37K Stretch Goal – Bonus Art Book will include the following artists:
Bengal
Nathan Fox
Oliver Vatine
Fane
Miki Montllo
Ashley A. Woods
Tony Sandoval
Ben Caldwell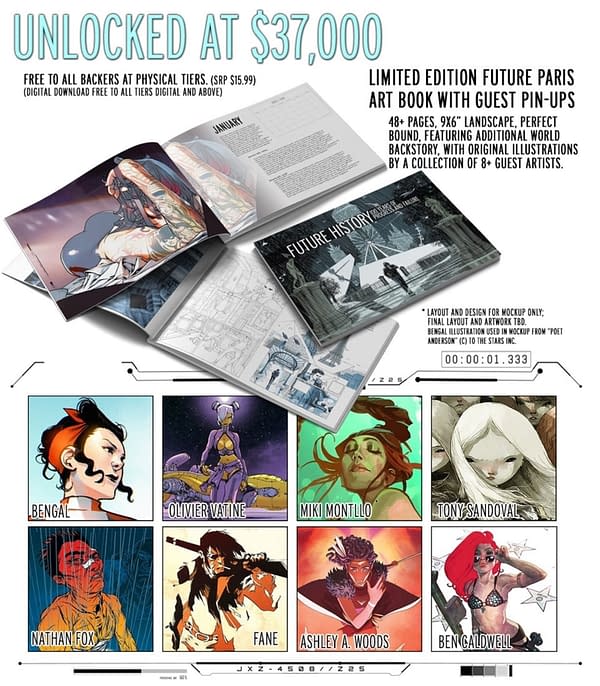 This Bonus Art Book reward will be the last unlocked Stretch Goal Rewards. Physical backers have already been able to unlock the following rewards: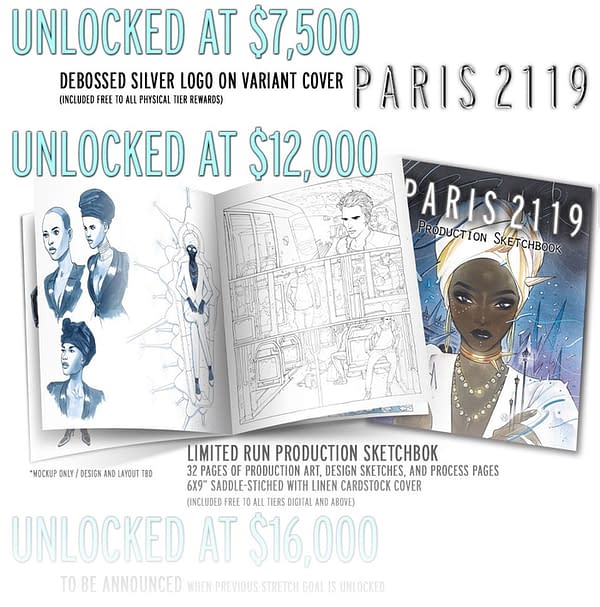 Debossed Silver Logo on Variant Cover
Limited Run Production Sketch Book Ashcan Featuring Peach Momoko's Cover Art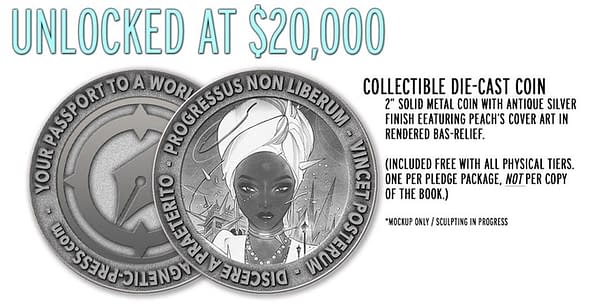 Collectible Die-Cast Coin featuring Peach Momoko's Cover Art – The First Time Peach Momoko's Art has been made into a Coin!!!
Original BSM Retro-Ambient Soundtrack to Accompany PARIS 2119 Graphic Novel

Lastly, Magnetic Press has made the project EU-Friendly which means no extra customs charges because the book and its rewards will ship within the European Union.
Pledges can be made here – and if you register your e-mail here first, ou ma still get that Peach Momoko print.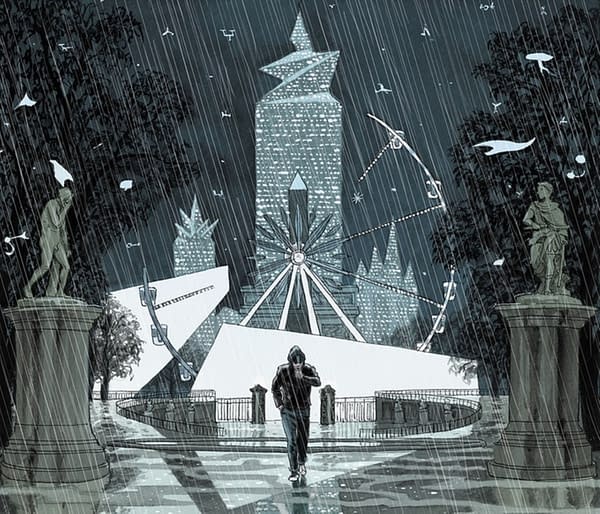 In the year 2119, instantaneous transportation technology has altered almost every facet of human civilization, improving countless industries and practices while also leaving behind a growing population who can't afford to keep up. But some people still prefer the traditional ways of getting from point A to point B, including Tristan Keys, a writer who refuses to embrace the technological advances everyone finds so mandatory. When tiny cracks start to appear in the world around him, he has to wonder if he hasn't been a pawn of technology all along…

This gorgeously illustrated sci-fi tale by acclaimed writer ZEP (A Story of Men, A Strange and Beautiful Sound, Titeuf) and artist DOMINIQUE BERTAIL (Ghost Money, Omaha Beach, Mondo Reverso) aims a spotlight on current social trends such as over consumption, climate change, social media, identity theft, and transhumanism.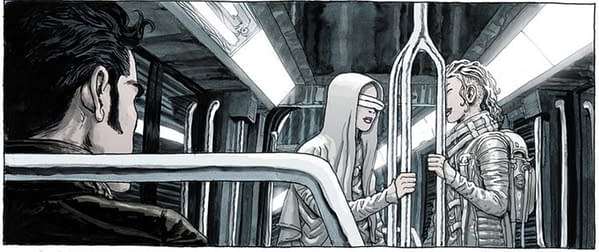 Following a proud tradition of classic science fiction authors such as Philip K Dick, Isaac Asimov,and Arthur C Clark, this visually stunning work pays tribute to the great sci-fi comic artists of the past, including Wally Wood, Jean "Moebius" Giraud, Enki Bilal, François Schuiten, and Jean-Claude Mézières.