The solicits for Friendly Neighborhood Spider-Man #12 have certainly been in the wars. Initially it was solicited thus:
FRIENDLY NEIGHBORHOOD SPIDER-MAN #12
(W) Tom Taylor (A) Juan Cabal (CA) Andrew Robinson
We haven't seen Mary Jane Watson since #1, but that's about to change with this almost ALL-MJ issue!
MJ saves Spidey, helps Aunt May and basically saves the day.
Face it, readers, you just hit the jackpot.
Then as that switched to #11, #12 now read;
FRIENDLY NEIGHBORHOOD SPIDER-MAN #12
(W) Tom Taylor (A) Ken Lashley (CA) Andrew Robinson
SPIDER-MAN IS FOUND DEAD IN HIS VERY OWN NEIGHBORHOOD!!!
Who did it, and why? Only Spider-Man can solve this mystery! But HOW?!
It was also given a Finale Cover – announcing it was the final issue. Until Marvel told retailers that was no longer the case. And the book was continuing.
But, it now seems that Ken Lashley will no longer be telling that tale. And he has been replaced on the issue in question with Pere Perez.
What changes will occur next week? We don't yet know.
But maybe this is as good an opportunity to mention that Michael Conrad of IDW/Black Crown etc, will be joining Marvel Comics in the anthology title Bizarre Adventures #1, along with the previously solicited Jed Mackay, Becky Cloonan, and Sebastian Girner. Does sound a fun crowd…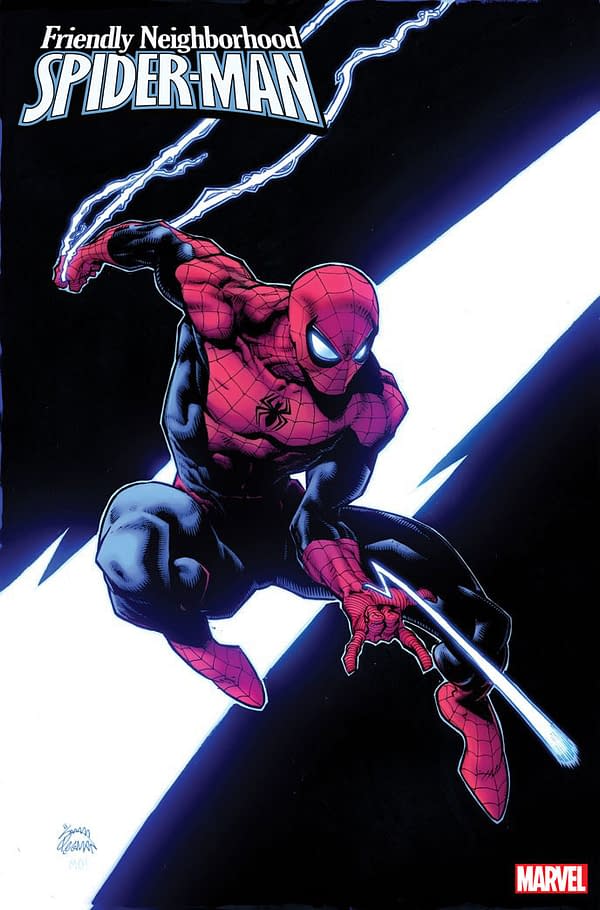 Enjoyed this article? Share it!