The Riverdale kids have no shortage of four-legged friends – from Jughead's canine, Hot Dog, to Sabrina's magical feline, Salem, so it makes sense for the company to spotlight them on a cover. But they're apparently going the extra mile with a variant to ARCHIE #708 – partnering with the ASPCA.
This cover seems to have flown (see what I did there?) under the radar a bit, as things do – but is worth mentioning. Though the verbiage of this tweet announcing the partnership is vague, one would assume that buying this cover will benefit the good work of the ASPCA. Here's the cover, featuring a real-life pet to hammer home the message.
It's not the first time Archie has partnered with a charity. A few years back they sent all proceeds from a special anniversary issue to benefit the Ronald McDonald House NY.
So, why not help out some pets while picking up an Archie comic? We can think of worse ways to spend a few bucks…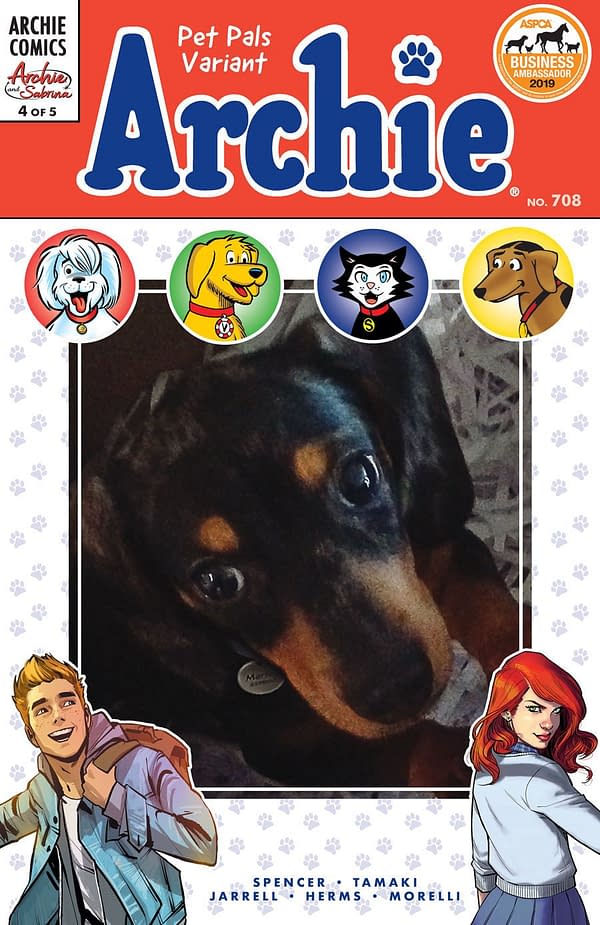 Enjoyed this article? Share it!