Poison Ivy & Young Men in Love Win GLAAD Comics Media Awards 2023
The GLAAD Outstanding Comic Book was won by Poison Ivy and Young Men in Love from A Wave Blue World for Outstanding Graphic Novel Or Anthology
---
Last night saw the GLAAD Media Awards announced, which saw Outstanding Comic Book won by Poison Ivy published by DC Comics, and Young Men in Love: A Queer Romance Anthology edited by Joe Glass and Matt Miner from A Wave Blue World win Outstanding Graphic Novel Or Anthology.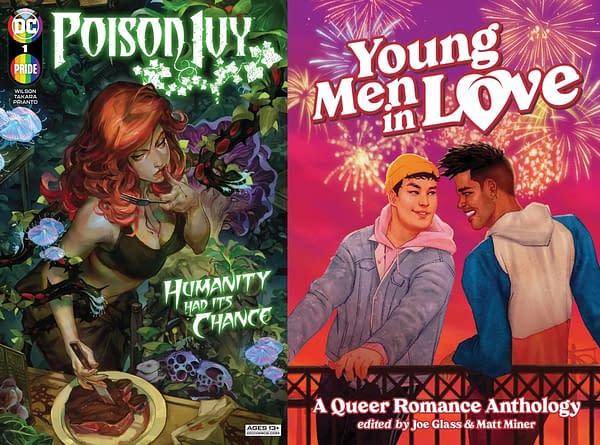 This is a dramatic turn of events for two reasons. First, for Poison Ivy, the new series that launched with G Willow Wilson, Marcio Takara and Arif Prianto follows years of vacillation by DC Comics over the character.
For a good decade, while Poison Ivy was a firm favourite amongst cosplayers, she was treated as two separate individuals, a former villain with altruistic motives who had turned her life around, working with the Birds Of Prey to save lives, and then a supportive girlfriend of Harley Quinn, bringing out the best in her. And then as a villain trying to take over the world. DC Comics editorial was split between the two approaches, and Poison Ivy being portrayed as queer didn't help either. There were editorial moves to both promote the relationship of Harley and Ivy, while simultaneous attempts by publicity to "straightwash" this away, the most notable examples being portraying her as single on Valentine's Day and rewriting promotion for statues of the pair to no longer be girlfriend but best friends.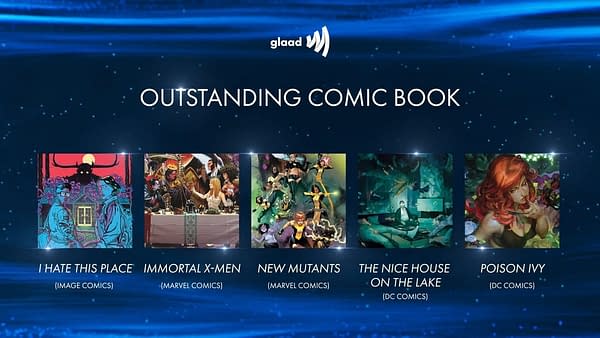 In Heroes In Crisis, it was intended that Poison Ivy be killed off, but Tom King refused, instead transforming her into a new form. The writer of Harley Quinn, Sam Humphries, was forbidden to include Poison Ivy in her comics. And James Tynion IV literally split Poison Ivy into two distinct people in Batman, in an attempt to pacify both editorial sides at DC Comics, all the time when the Harley Quinn Animated Series doubled down on making them a couple, even seeing them get married. But internally at DC, the cartoon was mostly hated for portraying the characters in rather adult-only situations.
But then, half the DC senior editors were fired, and it seems, they must have fired most of those who wanted the "classic" Poison Ivy. And the new series written by G Willow Wilson, grew from a mini-series to an extended mini-series to an ongoing.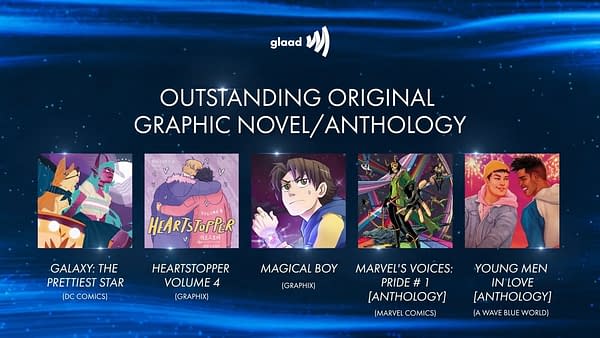 And as for Young Men In Love, edited by and including work from Bleeding Cool's own Joe Glass, as well as Matt Miner, Kevin Wada, Sina Grace, Chris Shehan, Charles Pulliam-Moore, David Booher, Anthony Olivera and Terry Blas, this is the kind of work that used to get nominated for a GLAAD Award but would then be passed over for a book more people had heard of, like Batman or the Avengers. That's changed. Though as Joe Glass tweets "Can I do a Marvel and/or DC Pride now ?"
BTW, Mark Millar still claims he won two GLAAD Awards for his work on The Authority. Just to reiterate, he did not, he only got nominated, but somehow he thinks he won…
Here's the full GLAAD winners list:
Outstanding New TV Series: A League of Their Own (Prime Video)
Outstanding Comedy Series: What We Do in the Shadows (FX)
Outstanding Film – Wide Release: Bros (Universal Pictures)
Outstanding Documentary: Framing Agnes (Kino Lorber)
Outstanding Film – Limited Release: The Inspection (A24)
Outstanding Music Artist: Fletcher, Girl of My Dreams (Capitol Records)
Outstanding Limited or Anthology Series: The White Lotus (HBO Max)
Outstanding Comic Book: Poison Ivy, by G. Willow Wilson, Marcio Takara, Atagun Ilhan, Brian Level, Stefano Gaudiano, Jay Leisten, Arif Prianto, Ivan Plascencia, Hassan Otsmane-Elhaou (DC Comics)
Outstanding Original Graphic Novel/Anthology: Young Men in Love (A Wave Blue World)
Outstanding Children's Programming: "Adoptasaurus Rex" Dino Ranch (Disney Junior)
Outstanding Magazine Overall Coverage: The Advocate
Outstanding Spanish-Language Scripted Television Series: Los Espookys (HBO)
Outstanding Spanish-Language TV Journalism: "Vico Ortiz" Primer Impacto (Univision)
Barbara Gittings Award for Excellence in LGBTQ Media: Los Angeles Blade and Washington Blade
Special Recognitions: Alejandra Caraballo, Drag Story Hour, Rothaniel (HBO), #Letters4TransKids, The Lesbian Bar Project
Special Recognition (Spanish-Language): "En Sus Palabras" (Univision)
---
---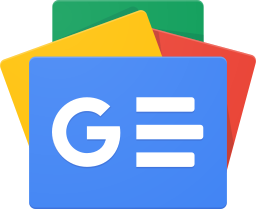 Stay up-to-date and support the site by following Bleeding Cool on Google News today!