Posted in: Comics | Tagged: Alan Moore, Comics, lamce parkin, prince charles cinema
---
Pop Culture Hounding Alan Moore And Lance Parkin
[audio:http://popculturehound.net/podpress_trac/web/2866/0/PCHPodcastEpisode66.mp3] by Chris Thompson
After my last episode with the amazing Max Bemis from Say Anything (which you can still listen to here) I feel very privileged to bring to you this exclusive recording of Alan Moore & Lance Parkin in conversation at The Prince Charles Cinema in Leicester Square, London.
Timed to coincide with the release of Magic Words, a biography about Alan which was written by Lance and published by Aurum Press, the night begins as a conversation between the two before becoming an ensemble piece followed by an audience Q & A.
Sit back and enjoy this very special recording as two giants of comics and literature meet for one very special night. And if you missed Alan's first appearance with me on PCH then you can listen to that right here: popculturehound.net/pch-special-chatting-with-alan-moore.
To get in touch, send feedback or submit projects for consideration, please email reviews@popculturehound.com. And if you missed last week's episode (or any others) you can find them right here or subscribe via iTunes.
You can also support the Pop Culture Hound podcast by clicking here to make a donation. Your contributions are greatly appreciated and will help us maintain the site, get new equipment, and encourage us to keep going on those cold lonely nights.
Chris Thompson's Twitter: @popculturehound
Orbital Comics' website: www.orbitalcomics.com
Lance Parkin's website: lanceparkin.wordpress.com
Aurum Press' Twitter: @aurumpress
Aurum Press' website: www.aurumpress.co.uk
The Prince Charles Cinema's Twitter: @ThePCCLondon
The Prince Charles Cinema's website: www.princecharlescinema.com
---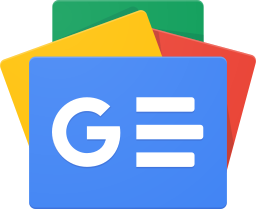 Stay up-to-date and support the site by following Bleeding Cool on Google News today!