Asylum Press wants you to order their new book Fearless Dawn: Jurassic Jungle Boogie Nights… it's a one shot due out in December and can be ordered now at your local comic shop. They sent over a five page preview to try and reel you in.
Here is the synopsis they sent along for the one-shot:
Steve Mannion's fighting mad badgirl FEARLESS DAWN is back and better than ever in this Dinosaurrific tale of Action and Adventure!  OUR STORY THUS FAR- It's World War Two and the Nazis are threatening  world domination. A new hero rises to fight the Axis…It's a New Dawn!… FEARLESS DAWN! With her trusty Retro-Rocket and Sidekick Betty, there's plenty of ACTION afoot. Enter the evil Helga Von Krause, Fearless Dawn's arch nemesis and the sparks really begin to fly! Helga's cooking up a plot to invade with an army of genetically-modified Dinosaur warriors that threaten to smash everything in the free world unless she is stopped! Can FEARLESS DAWN save the Day?!?  ALSO features a Steve Mannion sketchbook section.
Fearless Dawn: Jurassic Jungle Boogie Nights #1 received a "STAFF PICKS" and CERTIFIED COOL" from the Diamond Comics Previews catalog and Previewsworld website.
From what I've seen so far, Fearless Dawn is a fun, indie comics style book that you can enjoy without having to read 52 cross-over titles.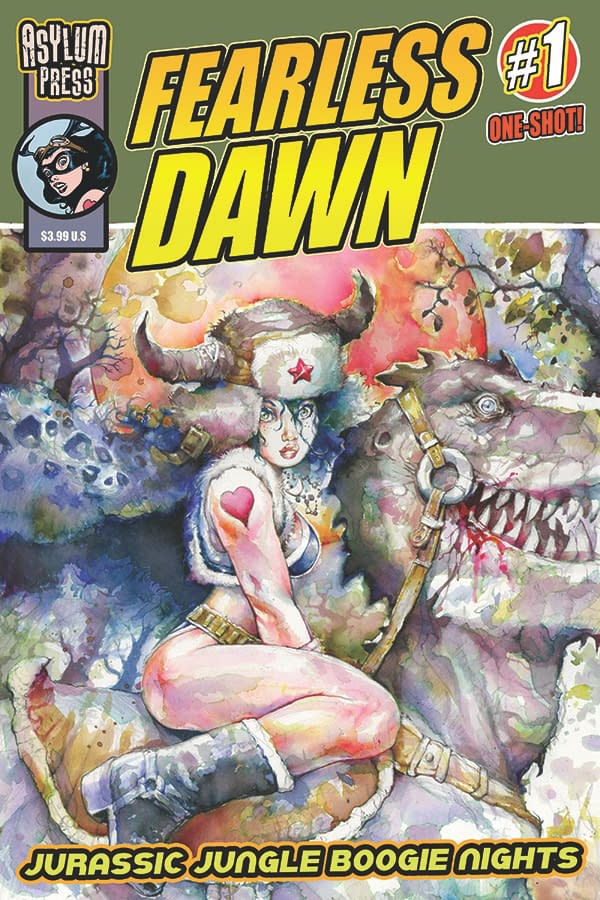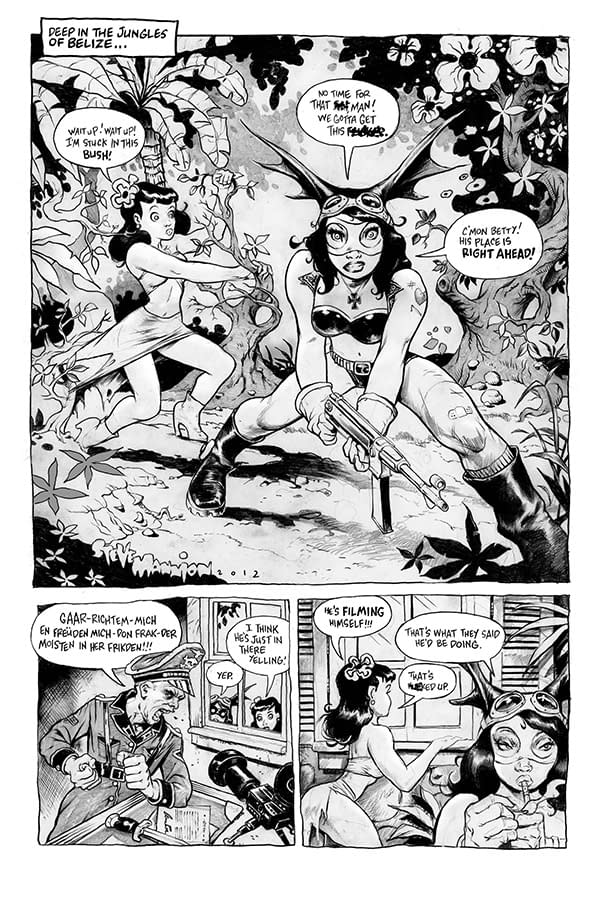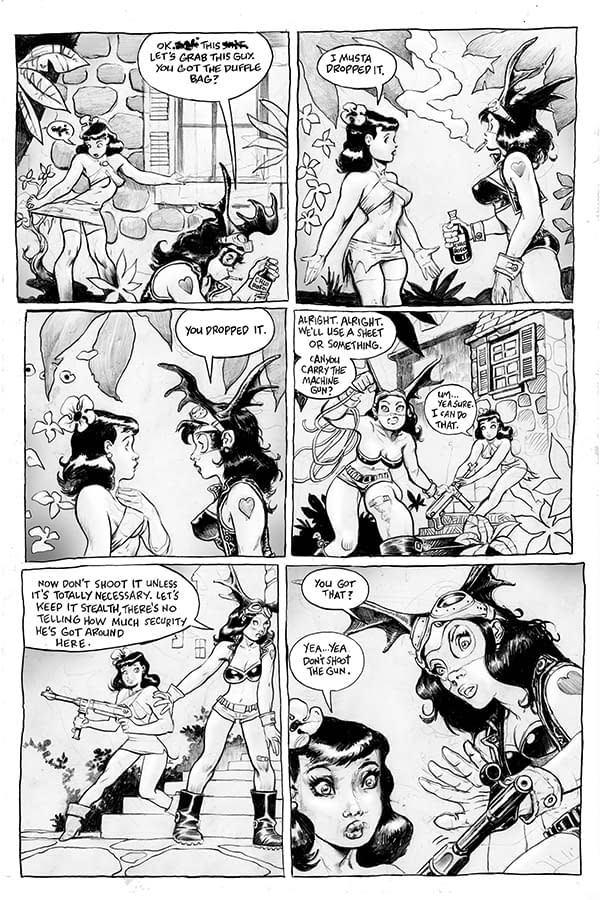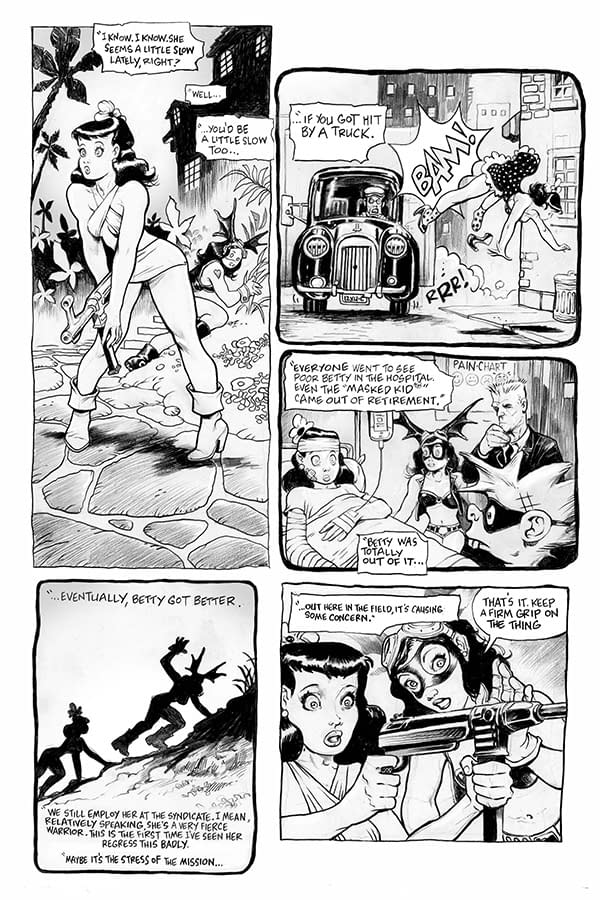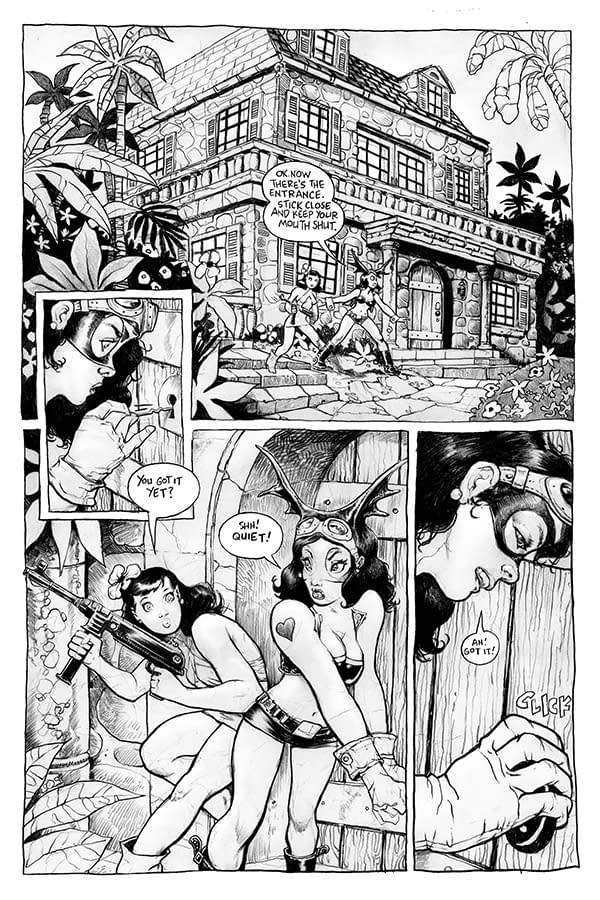 Enjoyed this article? Share it!