Exclusive Extended Previews for Red Sonja / Tarzan #1 and Sherlock Holmes: The Vanishing Man #1
Dynamite has sent us two exclusive extended previews for their two new series shipping this week, Red Sonja / Tarzan #1 and Sherlock Holmes: The Vanishing Man #1. We also have previews for Red Sonja Vol 4 #15, Swashbuckers: The Saga Continues #2 and for the Walter Simonson's Battlestar Galactica Art Edition HC.
Red Sonja / Tarzan #1
writer: Gail Simone | artist: Walter Geovani | covers: Adam Hughes (A), Jae Lee (B), Aaron Lopresti (C), Walter Geovani (D), Sergio Davila (E-Sub)
The She-Devil with a Sword meets the Lord of the Jungle! Eson Duul is an evil man. The mere mention of his name makes powerful quake with fear. He has no regard for life, including that of man. But he may finally have met his match when he finds himself up against Red Sonja and Tarzan! Gail Simone (Birds of Prey, Red Sonja) and Walter Geovani (Red Sonja, Clean Room) reunite to bring us the crossover event featuring two of fiction's greatest heroes side by side at last!
Red Sonja Vol. 4 #15
writers: Amy Chu, Erik Burnham | artist: Carlos Gomez | covers: Mike McKone (A) Carlos Gomez (B) Juan Doe (C) Cosplay Photo Variant (D) Anthony Marques (E-Sub)
In the penultimate chapter of Hell or Hyrkania, Sonja returns to where her adventure started, the nation of Meru, to find it completely under the iron rule of Kulan Gath—who is using the native magic to grow more powerful than ever. The wizard needs to be stopped once and for all, before he finally gains the omnipotence he craves…but there's one thing still standing between Gath and Sonja—and it's something the she-devil never expected to face.
Sherlock Holmes: The Vanishing Man #1
writers: Leah Moore, John Reppion | artist: Julius Ohta | covers: John Cassaday (A)
Michael Williams is a family man. A reliable man at both work and home. When he disappears, there are no clues left behind. Now, it is up to Sherlock Holmes and Dr. Watson to find out what happened to him and what danger may be lurking around every corner, in the case of The Vanishing Man!
Swashbucklers: The Saga Continues #2
writer: Marc Guggenheim | artist: Andrea Mutti | covers: Butch Guice (A), Andrea Mutti (B)
Facing the consequences of your actions is not always easy to do, as Raader is about to learn. She must come to grips with the way she has upset the balance of power, but even more devastatingly, how she has affected the lives of her crew. Meanwhile, a devastating and ancient force rears its ugly head to fill the vacuum of power!
Walter Simonson's Battlestar Galactica Art Edition HC
writers: Walter Simonson, Roger McKenzie, Bob Layton, Steven Grant artist | cover: Walter Simonson
FC | 104 pages | $150.00 | Teen +
Walter Simonson's Battlestar Galactica Art Edition commemorates the master draftsman's senses-shattering work on the Battlestar Galactica comic book series published by Marvel Comics from 1979 to 1981. Truly, the adventures of brash pilots Apollo and Starbuck were never so epic as they were under Simonson's skillful hand, as demonstrated in this gorgeous hardcover collection. Scanned in high-resolution color and printed at original size, the Battlestar Galactica Art Edition preserves every detail of the artist's meticulous skill and hard work, interpreted from scripts by contributing writers Roger McKenzie, Steven Grant, Bill Mantlo, Bob Layton, and Simonson himself!
---
---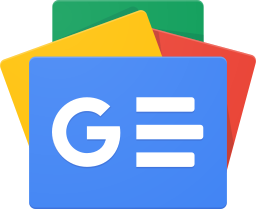 Stay up-to-date and support the site by following Bleeding Cool on Google News today!