Today's Private Eye Magazine is a day late, courtesy of the Nazis. But their cover is a treat, creating a fantasy novel-style cover to celebrate Britain's exit from the European Union, Brexit, and parodying the milk-and-honey promises of the Prime Minister, underlying racist rhetoric and issues over fishing rights. All in one go.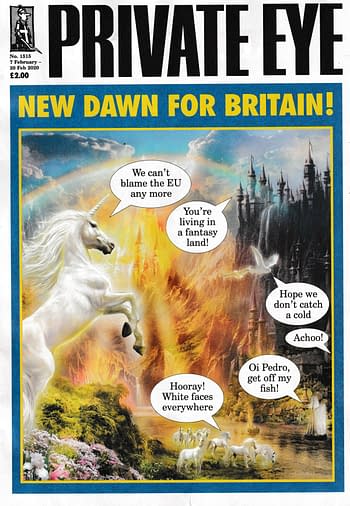 Private Eye Magazine, running for over fifty years, is probably the greatest influence on my reporting style. And it's always fun when my particular geekery crosses their streams. We clearly need some more Doctor Who gossip…
Enjoyed this article? Share it!