Is Psylocke Turning Caucasian Again? [SPOILERS]
It's one of those stories you look back on and say, ooh, yeah, that's a bit odd, isn't it? Psylocke, Betsy Braddock of the X-Men, psychic and sister to Captain Britain, stepped into the Siege Perilous and emerged in Hong Kong in the trope of a "Sexy Ninja East Asian babe" — and has remained in that form ever since.
It may not have raised much visible concern when Chris Claremont and Jim Lee first did this. Of late this has raised further commentary along the "seriously?" line, closer to the Lois Lane storyline when she turns herself into a black woman to see what it's like. It also got further complicated by the revelation that it was a body swap with someone called Revanche, but most people have tried to forget that one.
Psylocke was played by Olivia Munn in the recent X-Men: Apocalypse film, but nothing was made of the character's White British/Otherworld origins.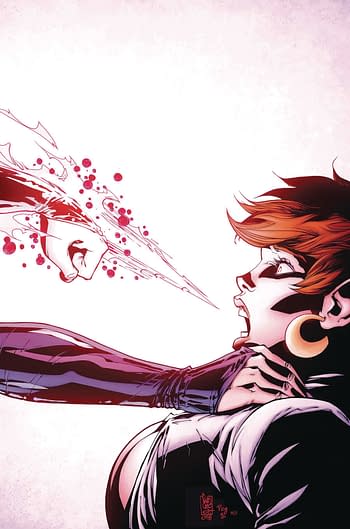 But it appears that the mini-series Hunt for Wolverine: Mystery in Madripoor is to go there. Issue 4, out on August 22nd, has a variant cover tagged a "spoiler variant".
HUNT FOR WOLVERINE MYSTERY MADRIPOOR #4 (OF 4) SPOILER VAR
(W) Jim Zub (A) Thony Silas
ONE OF THE X-MEN IS CHANGED FOREVER!
Past and present clash in final battle on an island of secrets and sin! What darkness lies within Sapphire Styx?
Can a ghost from the past save Psylocke from oblivion?In Shops: Aug 22, 2018
Final Orders Due: Jul 30, 2018
SRP: $3.99
And for whatever reason, Marvel Comic has released that cover.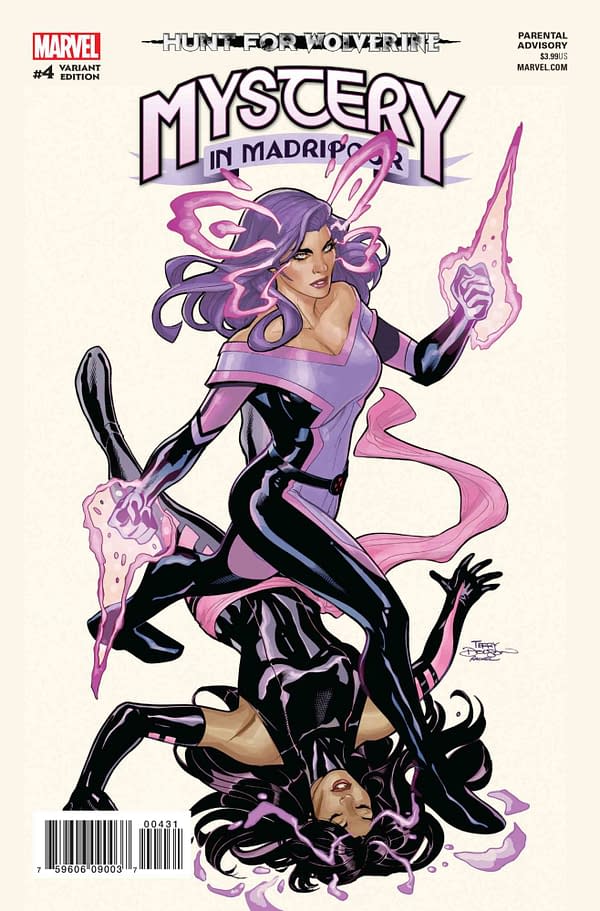 It appears to show a Caucasian Elizabeth Braddock over the prone body of her East Asian self. Or is it Revanche?
You'll have to wait to find out — but does this now identify this character seen in The Return of Wolverine teased artwork as Betsy Braddock?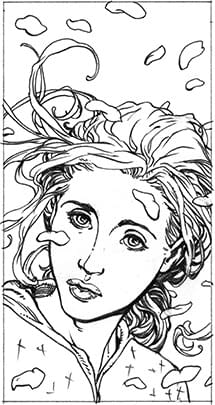 It's possible…