Pumpkinhead #4 Review: Flawed but Fun Demon vs. Demon Action
Clayton and the Bellworth's are on the run. Haggis is on the run from another of the demons, and Pumpkinhead arrives to fight it in her stead. The demon of avarice is after the Kinkade's, but the Sheriff and her deputy fight it off for as long as they can.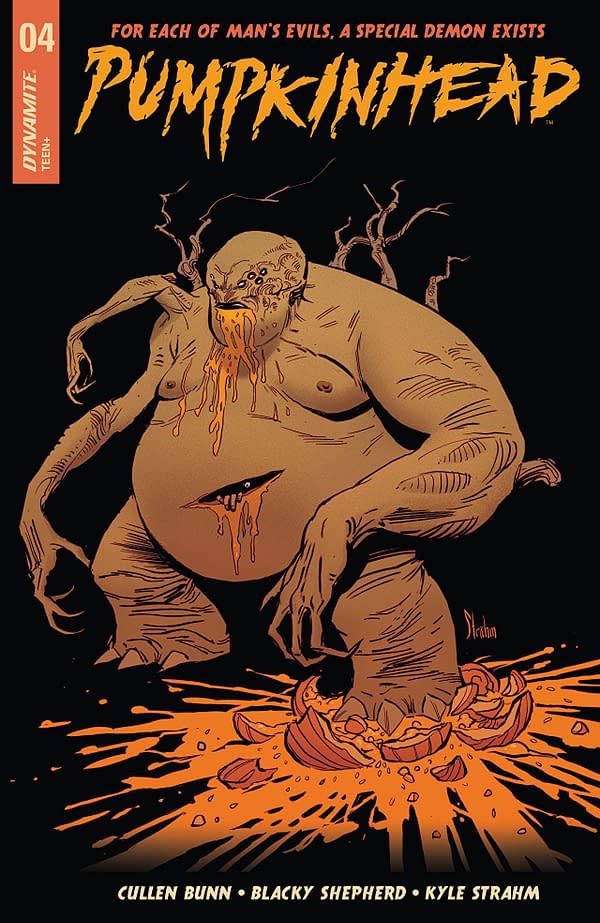 Pumpkinhead #4 provides what I had hoped from #3: extended demon versus demon action. Pumpkinhead fights the demon chasing Haggis for a long time, and the fight is brutal and gory.
The remainder of the story slows down consequently, but, in fairness, the previous issue didn't push the plot forward very far either. One thing of significance happens in the Sheriff's part of the plot, but everything around it is of little consequence.
I know I'm damning with fine praise here, but I did quite enjoy the parts with Pumpkinhead fighting the demon that was chasing Haggis (sorry, I forget which demon is chasing her).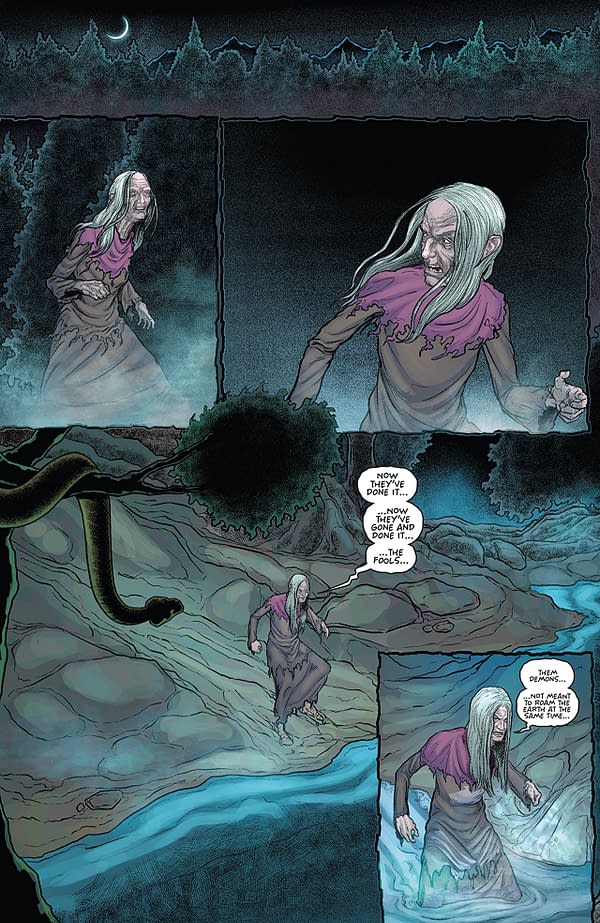 Blacky Shepherd's artwork doesn't impress me in this issue either, unfortunately. The fight between demons looks good, and I really like the way the avarice demon looks. However, the human characters and especially the scenes inside the Kinkade's house wander into the uncanny valley. The best way to explain it is that the depth of field looks very flat, and the surroundings are often left light on detailing. This is contrasted by how detailed the faces of the characters are, but the faces look flat. The eyes can look a bit dead at times too. There are panels that look good, but they are often interrupted by many of these off-looking scenes. Arancia Studio's color work is solid, if unexciting. It's balanced well, but it doesn't do anything interesting with the palette.
Pumpkinhead #4 is a fun comic. It's not deep, the plot doesn't move much, and the art is off-putting in parts — but it is fun. I can recommend it to anyone who want some schlocky action-horror, but the comic is so flawed that it's a very tentative recommendation. Feel free to check it out though.