Punchline Looks Very Different In Batman #132 (Spoilers)
Punchline gets a new look in the Gotham of Batman #132. Might we get toys for Christmas? DC does like it when the comics create variants...
---
Batman #132, out in a couple of weeks, sees Bruce Wayne navigating an alternate universe version of Gotham, where Bruce Wayne died and there is no Batman. He is without his fortune, his support structure, no one here knows him, and he's aiming for the top to find his way out of here – and maybe save the city from what it has become along the way. And Gamesradar has been sent a few looks at some of the new look characters – including Punchline.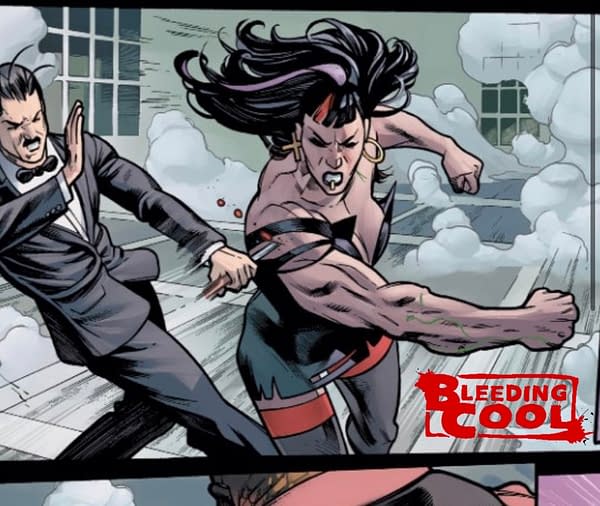 Created by James Tynion IV and Jorge Jimenez for the Joker War series in Batman, Punchline is Joker's sidekick, protege and girlfriend, a sadistic psychopath infatuated with the Joker who learned how to make Joker Venom to kill her victims. But in the Batman Failsafe world, she's been using a different kind of Venom. And she's not alone.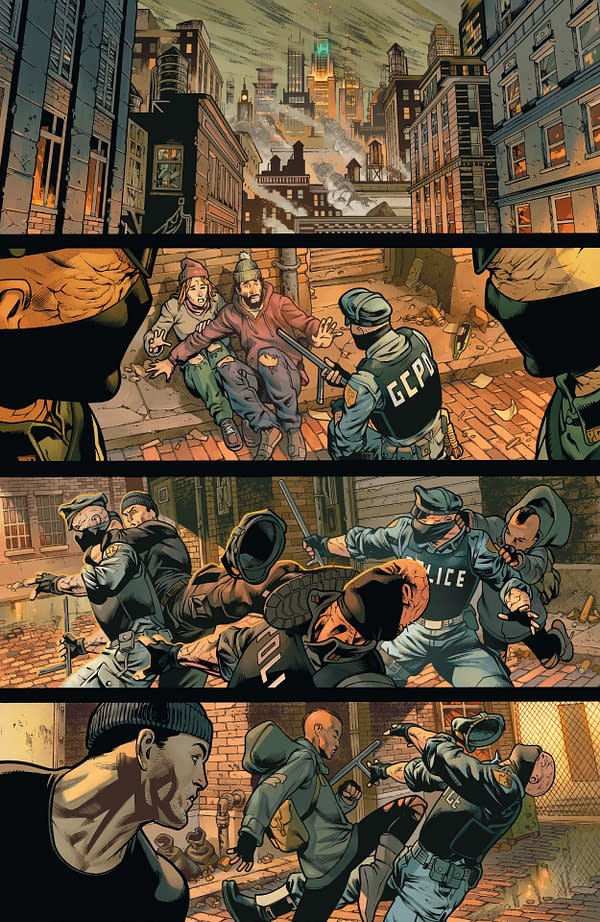 These Gotham police are also venomised, but the masks are more for the Crane gas seeping through Gotham and turning everyone mad. Well, at least those on the streets who don't take protection measures…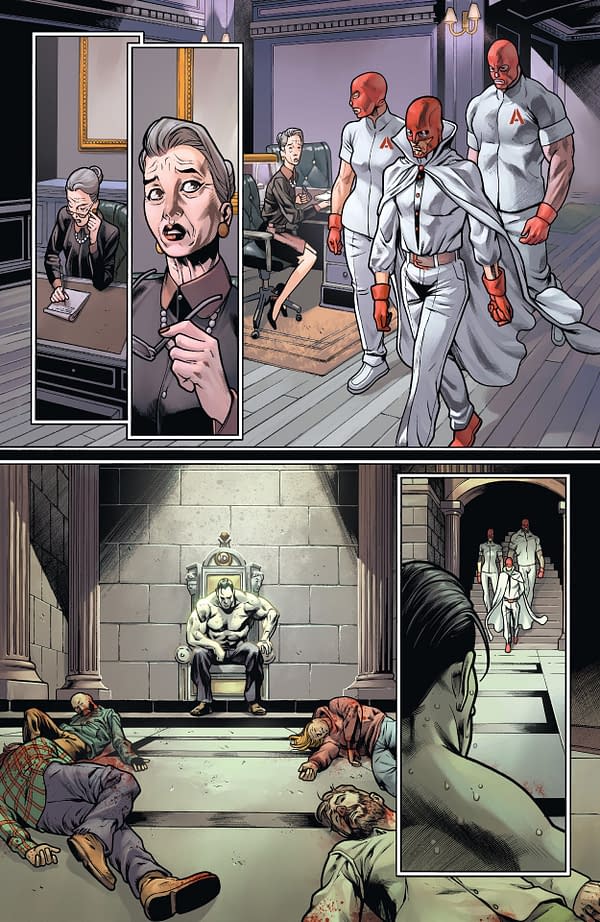 Those who live in the towering spires, with Judge Dent ruling over them, have other concerns.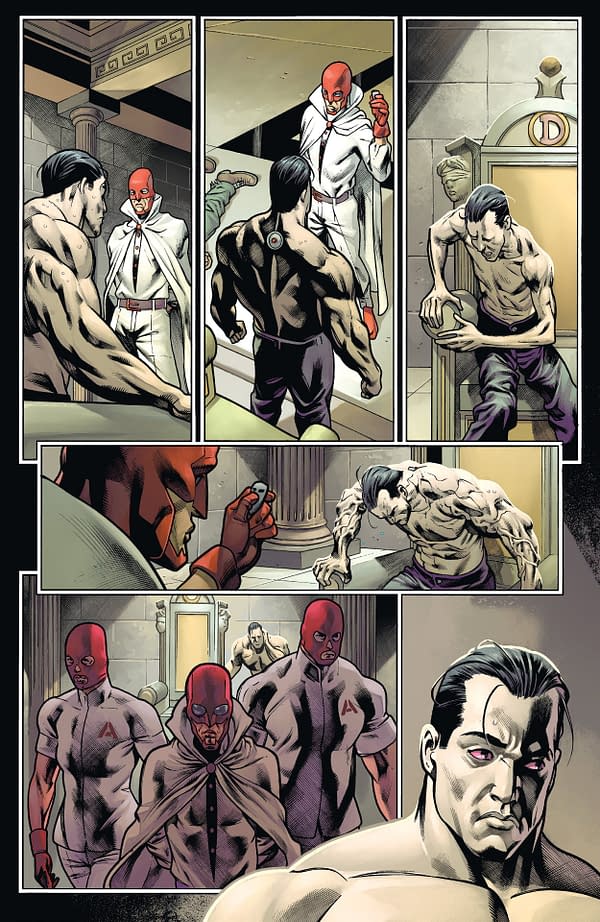 Such as those who rely on Venomised powers losing them, at the whim (and remote control) of the Red Mask.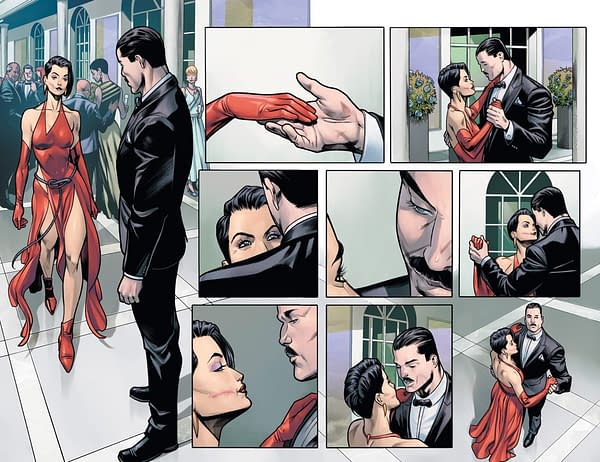 While, even in this universe, Batman as Bruce Wayne finds time to dance – and flirt – with Selina Kyle, in the upper echelons of society. That's until it all goes to hell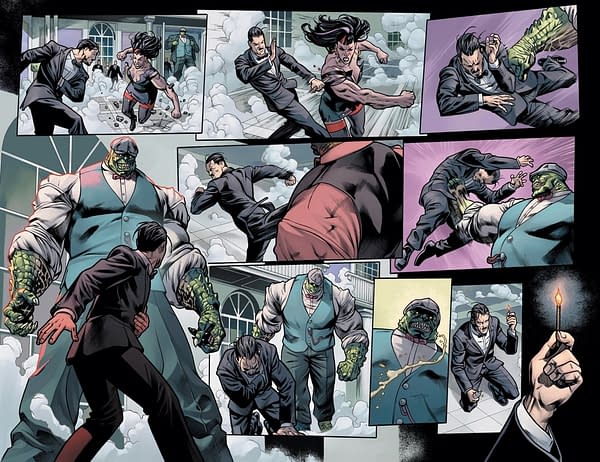 And we get a Punchline who could go toe to toe with Bane, certainly being stabbed by Batman. And we get a Peaky Blinder of a Killer Croc, just to emphasise the class distinctions in this Gotham.
BATMAN #132 CVR A JORGE JIMENEZ
(W) Chip Zdarsky (A) Mike Hawthorne, Adriano Di Benedetto (CA) Jorge Jimenez
The mean streets of Gotham City have gotten meaner as the likes of Harvey Dent and Killer Croc roam free, brutalizing the population. Where is Batman and why hasn't he responded to the cries of a city in peril?! Can Bruce Wayne find the answers before the mysterious Red Mask captures him? And in the backup story, Tim Drake's hunt for Batman continues. Will Metropolis's newest Superman, Jon Kent, be able to help the Boy Wonder with this Multiversal mystery, or will they both run afoul of an overpowered Toyman?!
Retail: $4.99 In-Store Date: 2/7/20231