Svetlana Chmokova deserves her reputation as a beloved graphic novelist for teens and kids. She emerged in the 2000s as part of a new generation of creators who grew up influenced by manga and anime and carved out their own paths and individual styles. She has authored the Nightschool fantasy graphic novels for teens as part of her Weirn Books series, and the wonderful Awkward books about middle-schoolers. Yen Press has just published her new Weirn Books series, this time aimed at middle-schoolers. The Weirn Books: Be Wary of The Woods is a new series about supernatural kids who have to solve the mystery of a haunted house and an entity that has been grabbing children.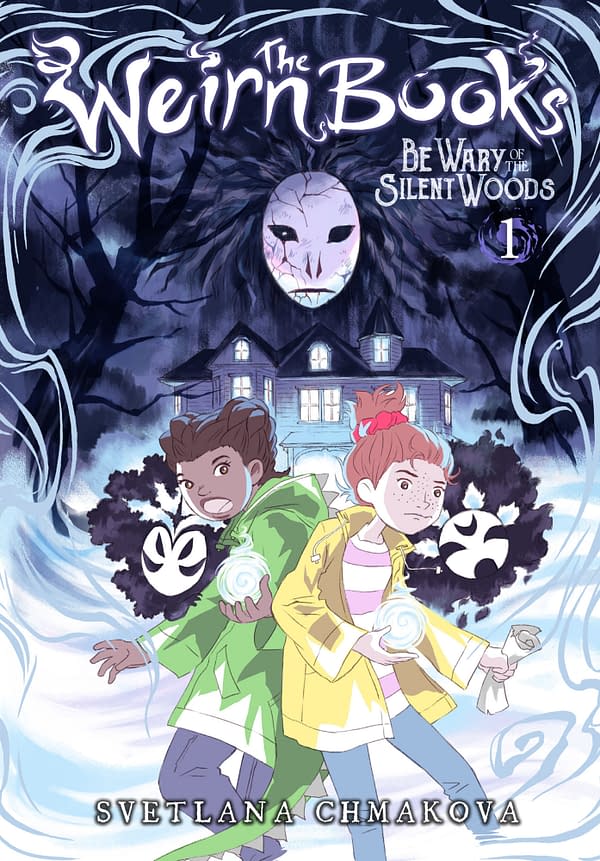 We had the privilege of interviewing Svetlana Chmokova to talk about her work.
Congratulations on the publication of another entry in the Weirn series. What inspired you to continue the mythology in "Be Wary of the Woods" after the Night School Series?
Thank you, I am so excited to be back and writing about the Weirn Books world! When I worked on "Nightschool: The Weirn Books" in the late 2000s, I barely scratched the surface of the Night Realm and its mythology, so that feeling of not being done stayed with me, undiminished, ever since. One of the main questions that were the genesis of the original series for me was 'when the lights go off, and human schools lock up for the night, who and what might be manifesting and roaming the shadowy hallways?" As I worked on my Berrybrook series, which is set in a middle school, I naturally started wondering about the answer to that question again, and what Alex's (Nightschool's main character) middle school could've been like. So I guess what really inspired me to continue the Weirn Books mythology was that I still had a lot of burning questions and ideas about it.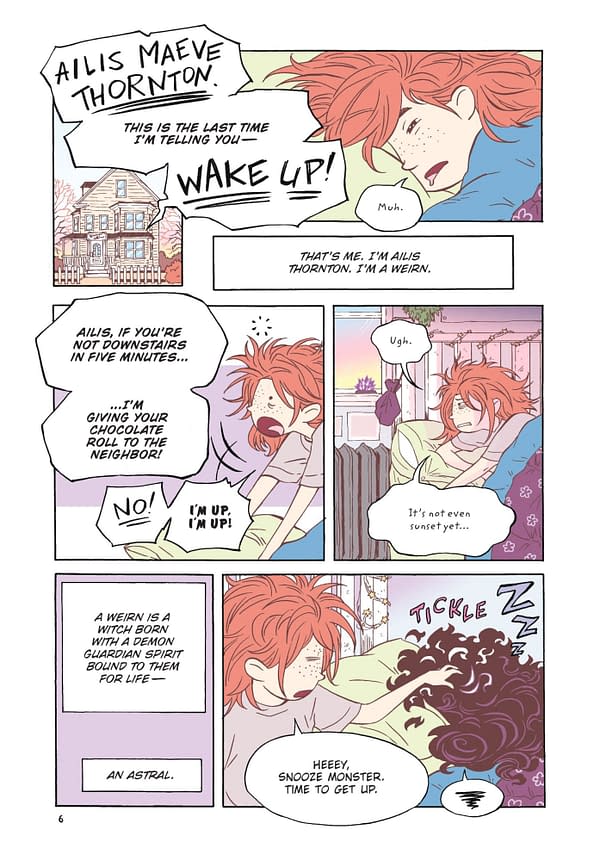 What inspired you to create the mythology of The Weirns that you could spin a whole universe of different stories out of?
I've always been a huge fan of fantasy and urban fantasy, especially stuff with horror elements, I think, because of that exciting juxtaposition of the real world with the magical/fantastical. I absorbed so much content in those genres—devoured "Sandman" by Neil Gaiman as a teen, watched a lot of "Buffy: The Vampire Slayer" and "Are You Afraid of the Dark?", as well as any other fantasy/horror things I could get my hands on. In high school, when we were given an independent writing assignment, mine would always end up being about elves or witches or anything supernatural. So as soon as I had a chance to create a supernatural book series, I was giddy with pent-up 'let me at thissss!!!' energy and I just let loose with the world-building and character creation. The world of the Weirn Books ended up very vast and rich with potential for multiple stories, mostly because I just love playing in that particular creative sandbox.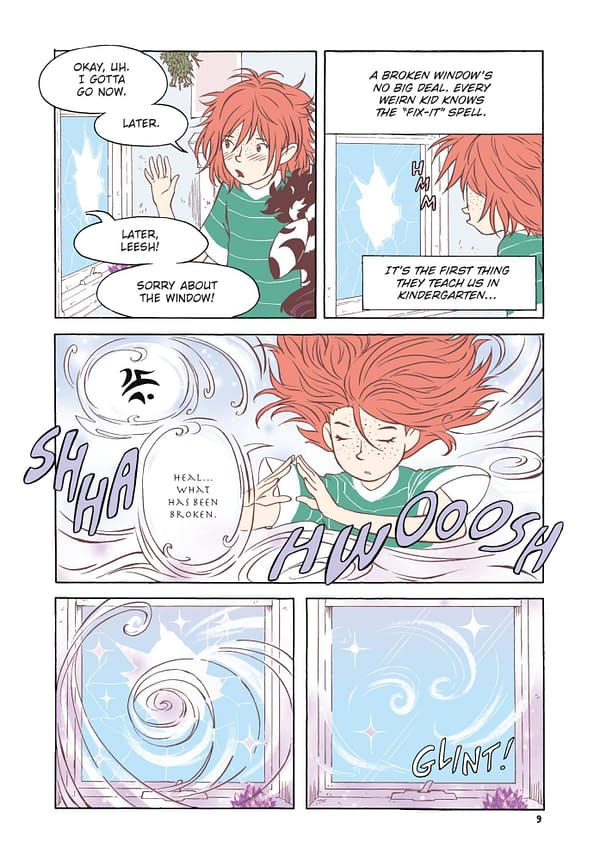 You were always upfront about being a manga and anime fan, and your early works reflected their influence. Can you talk about how you took from manga and anime, not just the drawing style, but the storytelling styles?
Manga was a huge influence on my early work, so much so that my first full-length series was basically a love letter to the medium. I loved the visual storytelling devices and the effective use of screen tones to convey just about anything under the sun, how versatile and impactful the storytelling techniques were, how flexible, elegant, and varied the family of artistic styles. I loved the pacing and comedy in "Ranma 1/2" by Rumiko Takahashi and the subtly-built emotional drama in "MARS" by Fuyumi Sōryō. Anime was a huge artistic influence, as well, I watched every episode of "Sailor Moon" that I could catch on TV and used to just sit there, filling entire sketchbook pages with drawings of Usagi's amazing facial expressions. All of this input obviously shaped me as a budding creator, and I was mimicking a lot of the pacing and story beat flow that I encountered in what I read/watched, early on. Over time I started moving away from outside influences of things I watched and read and instead moved into building on my own artistic tendencies and preferences, refining my own creative voice and style, fitting it to my own storytelling needs.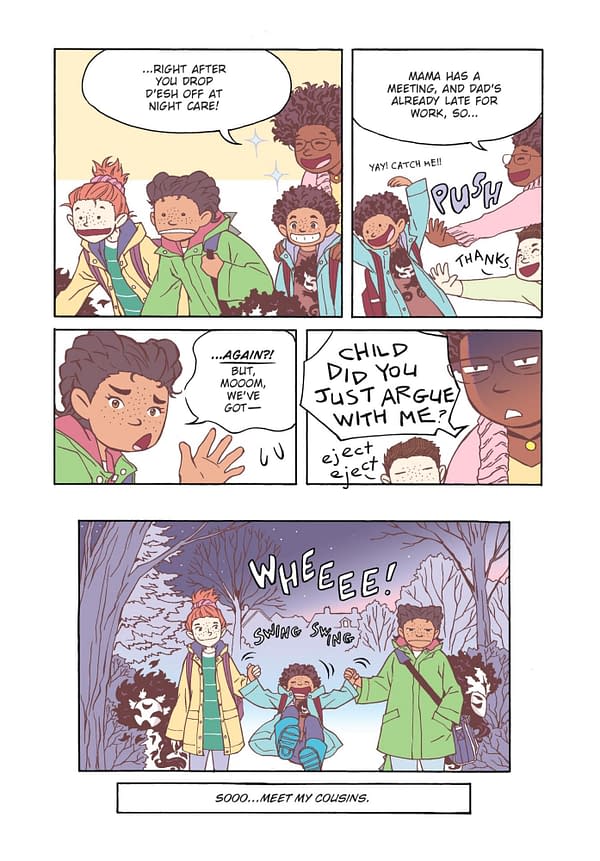 There's a clear change from the Night School books to the Awkward books where your style changed. How did you develop the new style that synthesized manga and Western comics into your unique style?
For Awkward, I used a more developed version of a drawing style I designed for a short story I did for the "Flight" anthology in 2008. It was called "On the Importance of Space Travel," a cute heartwarming story about a bunch of elementary school kids and a possible interplanetary traveler kid among them. I wanted a different look for this story, brighter, lighter, more straightforward, cartoony-looking, and fluid than what I was drawing in at the time. Also, the deadline was tight for that story, and it needed to have color, so other style parameters were—I needed to be able to ink it with only a Pentel pocket brush, and it had to have a lot of simple closed shapes I could click and fill with flat color. I felt very comfortable drawing in the style I ended up with, so when I was pitching "Awkward" to my editor, I proposed it as a possible look for the book, with some adjustments for the new story it was to carry. My editor was on board with that, and I've been building on and evolving that style ever since, as suits the needs of each new work.
The Weirn Books: Be Wary of The Woods is now available in print and digital.
Enjoyed this article? Share it!