Putting Negan Back Together Again In The Walking Dead Comic
So Negan came to the Walking Dead TV show finale this week.
https://www.youtube.com/watch?v=CN7_4dKCFh4
While he is known in the comics of old. Except for the last five years he's been kept in a prison. Last issue that ended, and Negan was reunited with his freedom.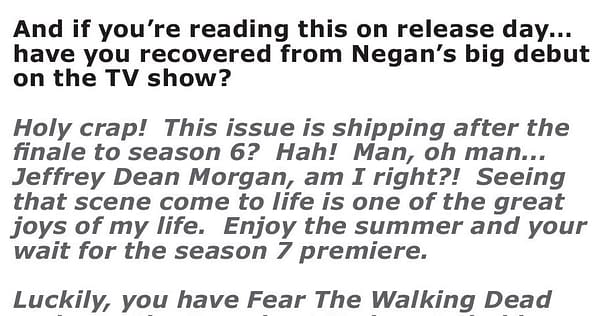 And now we have a new issue of The Walking Dead and Robert Kirkman is excited there as well.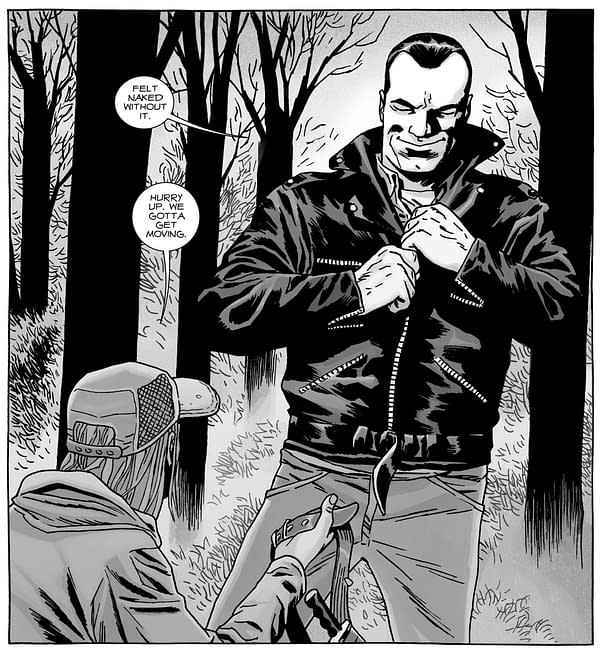 Because freedom wasn't the only thing Negan has been reunited with, of course. His absence has been noted…

And Lucille is play.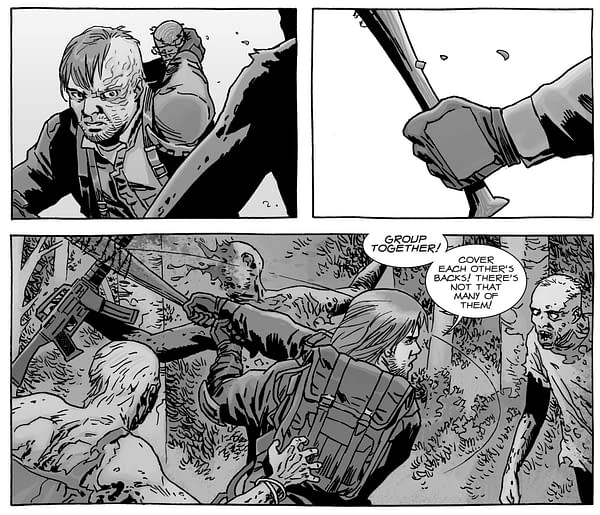 Because that isn't Negan's baseball bat. It's Chekov's. And as for Negan's speech patterns.


You won;t need to wait for the DVD release of the TV show t get it, if you just read the comic book..
The Walking Dead #154 is published today.