It looks like Rainbow Rowell has had her wish granted. Remember last year, when we reported on this?
Then I crossed my fingers and clicked my heels together, and WISHED REALLY HARD for a sixth arc.

— Rainbow Rowell (@rainbowrowell) September 9, 2019
There's a really good chance that your library is stocking the Runaways collections. And if not, they'd probably order them for you. Libraries appreciate requests! And library sales count with publishers.

— Rainbow Rowell (@rainbowrowell) September 9, 2019
Well, today Marvel has revealed the solicit for Runaways #32, the start of a new story arc, and with a new artist as well, as Natacha Bustos joins the team. Of course, this happy moment may be bittersweet depending on what happens in the conclusion of the Canon Fodder arc in Runaways #31…
RUNAWAYS #32
Written by RAINBOW ROWELL
Penciled by NATACHA BUSTOS
Cover by KRIS ANKA
• New Arc! Great jumping on point!
• After the events of last issue, the Runaways are in a dark and scary place.
• There are so many pieces to pick up and choices to be made and if the Runaways are good at anything it's making bad choices.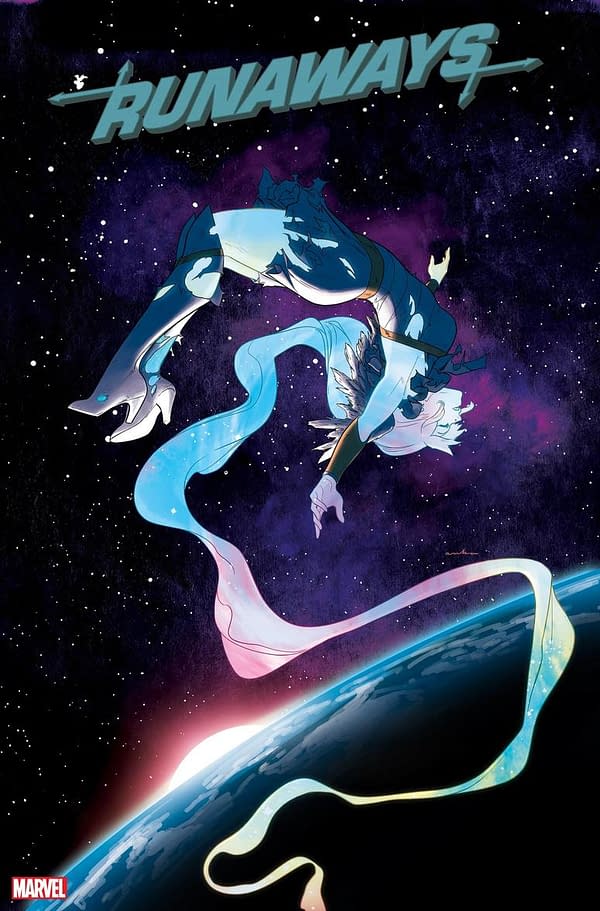 Enjoyed this article? Share it!