Boom! Studios and Saban Brands have been teasing the debut of a mysterious new Power Ranger in Saban's Go Go Power Rangers #9, on sale in May. They've been coy about revealing any details – even gender – but today Power Rangers got a surprise. One that could be a valuable addition to your collection.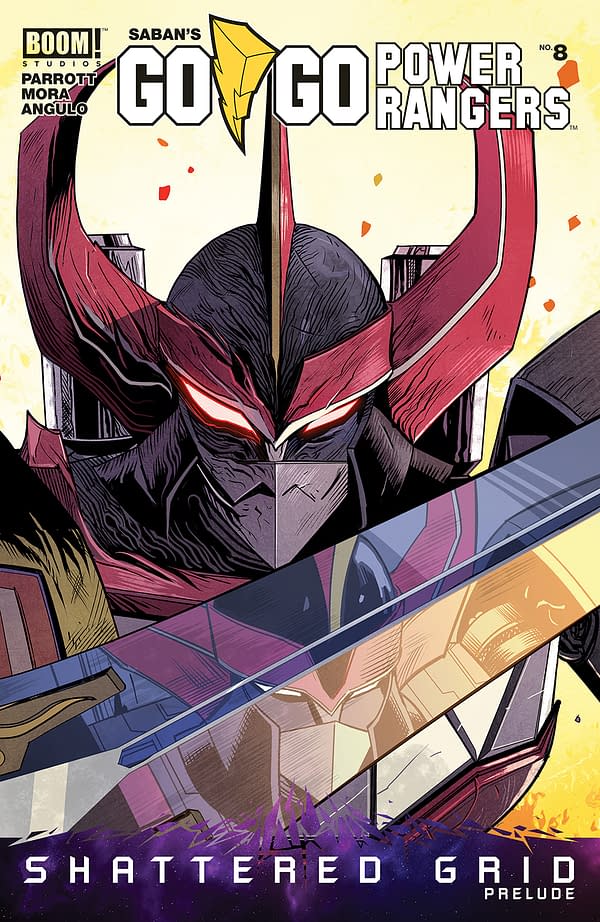 The Ranger Slayer made her debut at the end of Saban's Go Go Power Rangers #9, a prelude to the Shattered Grid event beginning next week in Mighty Morphin Power Rangers #25.
So we now know a few things: (1) This is a Ranger from Drakkon's universe (2) The Ranger is female and aligned with Finster 5, a mix of Finster and Alpha 5 and (3) This is a Pink Ranger.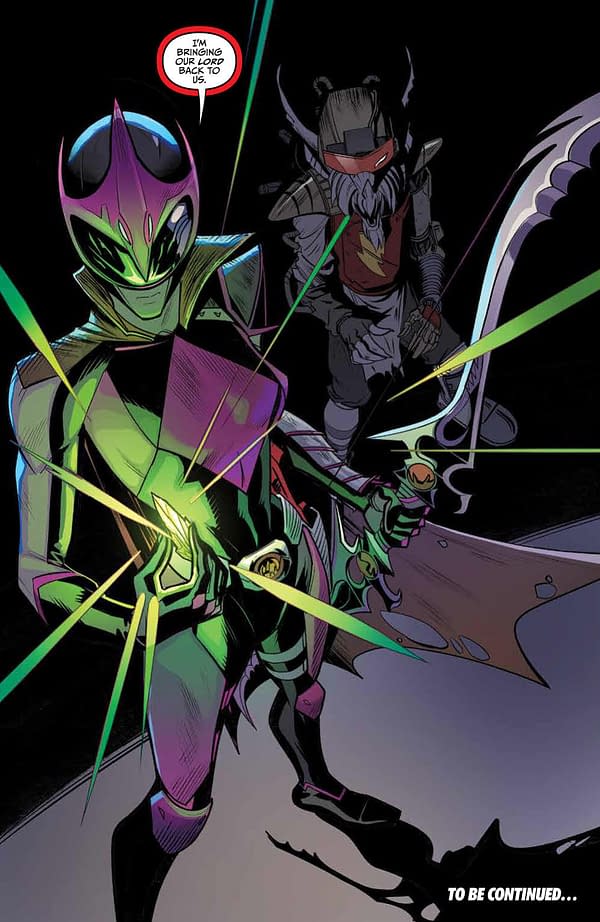 Okay…so who the heck is under the mask?
Given how much we've been hearing Pink Time Force Ranger Jen Scott is playing a large role in the story, could this be a swerve where she's the evil Ranger from Drakkon's universe? That would make a lot of sense with the uniform (shades of the classic "Forever Red" episode) and the time travel.
Knowing that Mighty Morphin Power Rangers writer Kyle Higgins (whose upcoming The Dead Hand from Image Comics will likely have a lot of interested readers thanks to his Power Rangers work) and Go Go Power Rangers Writer Ryan Parrott, this could also be a surprisingly popular Pink Ranger like Karone or Sydney Drew.
Or…
Maybe it's the Drakkon-verse version of Kimberly Hart, the original Mighty Morphin Pink Ranger? It would be an interesting contrast to the dark version of Tommy that we know as Drakkon. And given how huge Drakkon has become for Power Rangers fans – already appearing in the Legacy Wars mobile game and the centre of the first comic event in the franchise history – this could be a valuable first appearance for collectors, especially if it is Kimberly.
I'm betting we'll learn more at the Power Rangers panel on Saturday at WonderCon. But we told you already to expect some historic moments at that panel.
Enjoyed this article? Share it!