Free Comic Book Day is coming. Boom Studios has a Firefly/Buffy The Vampire Slayer double comic to promote their two Whedoneseque comic book series.
This is the solicited cover of the Buffy/Firefly Welcome To The Whedonverse FCBD comic.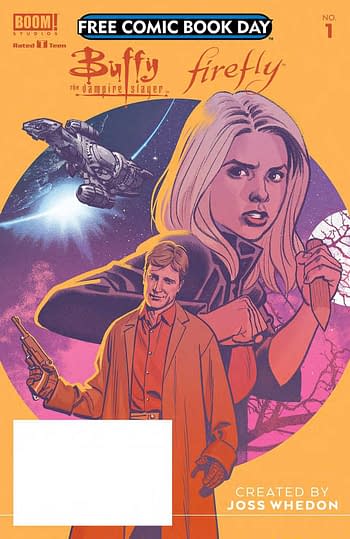 But it's not the cover you are getting. The cover may possibly spoil the upcoming Buffy The Vampire Slayer #4 from Boom, which is why we are running this spoiler sign before going any further.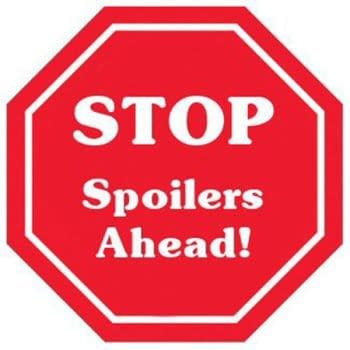 Because much has been made beforehand of who will be popping by Buffy The Vampire Slayer in the upcoming issue 4. Well, the cover to the Free Comic Book Day may give you an inkling.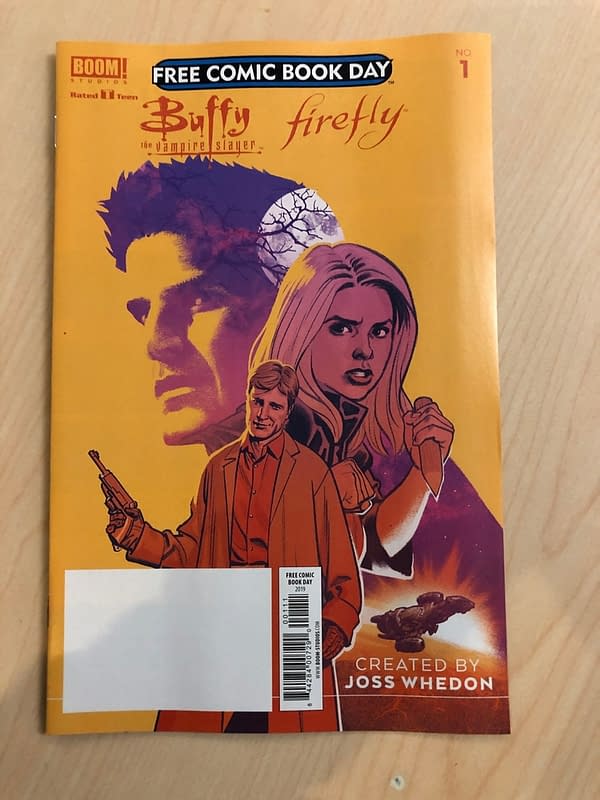 Here comes Angel. With or without a soul? That is yet to be revealed….
Free Comic Book Day is on May the 4th. Here's the solicitation for Boom's title and a first preview of the pages within…
FCBD 2019 WELCOME TO WHEDONVERSE
BOOM! STUDIOS
(W) Greg Pak, Jordie Bellaire (A) Ethan Young, Dan Mora, Serg Acu?a (CA) Greg Smallwood
The perfect jumping-on point for the Whedonverse with all new stories from the worlds of BOOM! Studios' hit series Buffy The Vampire Slayer and Firefly.
First, Captain Malcolm Reynolds and his first mate Zoe Alleyne Washburne have a bond that was forged in blood during the war that shaped the 'Verse…but when the awful secret at the core of that bond is finally revealed and they're called to answer, the people who love them are left to pick up the pieces.
And in the second exclusive story, there's something evil lurking under Sunnydale High School, namely a gateway to a hell dimension that's been foretold to destroy the world as we know it. Buffy and the gang have mostly got it under control…as long as everything stays exactly as it is, and we mean zero new plot points, no new characters, and absolutely no twists, turns, or misunderstood prophecies. Easy peasy!
Rating: TeenIn Shops on Free Comic Book Day 2019!
Enjoyed this article? Share it!