A Very Modern Muse By Irene Adler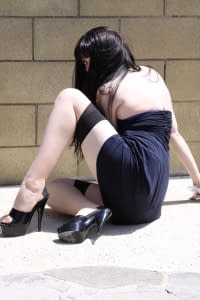 The first in a series of columns by "Irene Alder" for Bleeding Cool.
You have no idea what a muse is. That's alright. I won't hold it against you – unless I really like your work…
Think about the last con you attended – perhaps the giant, flashy clusterfuck that is San Diego Comic Con. Maybe something smaller like Baycon or Gallifrey One. It doesn't matter where you went; if you went there in the last few years, you were in the presence of a muse. And if you were lucky enough to catch a glimpse of this exquisite creature, you definitely haven't forgotten her. Because that's exactly what a muse is – unforgettable.
What she ISN'T is a groupie. She's not at the con to fuck a hot dude in leather pants – which is good because they're rather thin on the ground. She's not there because she's lonely and needs the attention of the rich and famous to feel ok about herself – those girls are busy snorting cocaine in dingy Hollywood bathrooms. She's not looking for her big break – if she was willing to put up with the trappings of fame she'd already be famous. She is most definitely not queued up waiting to get into the Twilight panel. She's not that creepy girl trying to get anyone who's anyone to take a picture with her dirty Pinkachu doll. She's not squeezed into a Wonder Woman costume that didn't even fit her ten pounds ago. The muse is sitting at a nearby hotel bar, surrounded by the best and brightest minds in the business, holding court as confidently as the very best of the old world courtesans.
How did she get there? I know you're tempted to say it's all because of the artistically displayed décolleté, impossibly tiny waist, and legs that would make Lady Death hang her head in shame. And yes, those are some of her charms. But don't sell her short, my shallow friends. There's far more to the art of being a muse than looking like a sex kitten. For one thing, she's making the head of a film company laugh so hard he's choking on his over-priced martini. She knows what that editor-in-chief to her right likes in his coffee. The artist to her left is even now figuring out how to sketch her snarky little smirk onto the face of his latest character. And the writer sitting beside her? She's already read the next three issues of his smash hit – before the publisher has. They're great, by the way. Especially after he made that one little change she suggested.
The muse is the most passionate woman you'll ever meet, and she wants to fuck your brain. Some girls like chiseled abs, others get wet for big fat wallets, but the muse lusts after talent. A witty turn of phrase, the right artistic style, a story so raw and urgent that she needs the climax with every inch of her body – these are a few of her favorite things. The greatest compliment you could give her is to let her be your inspiration. If she's in a good mood, she might even let you think it's your idea.
She's Mata Hari. She's Madame de Pompadour. She is me. She could be you, too. Wouldn't you like to meet her?
Hi. I'm Irene Adler. I'm going to be your guide to the sexy side of fandom. I'll take you along on some of my adventures and I'll even let you in on a few tricks of the trade. I'll give you a fleeting glimpse into how I became such a paragon of vice & virtue and teach you how to navigate the ever-shifting waters of this mad little world we all love so much.
Did I mention there will be corsets?
Kisses,
Irene
Photo by Dan Wickline.
---
---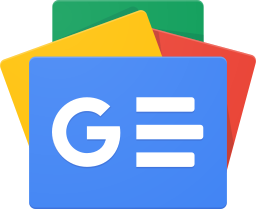 Stay up-to-date and support the site by following Bleeding Cool on Google News today!