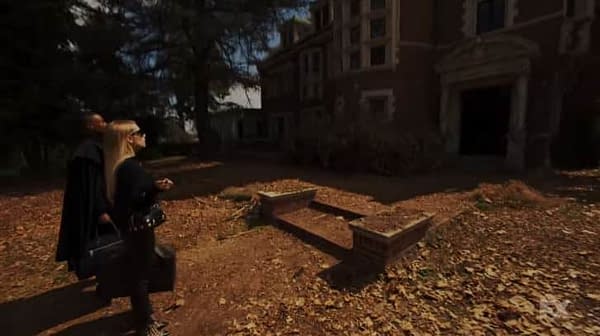 Well, we know Cordelia (Sarah Paulson) set off some kind of attack to keep Michael Langdon (Cody Fern) from ascending to the status of Alpha (the warlock equivalent of Supreme) because The Devil's Seed doesn't seem all-powerful "Antichrist-y" when we met him in the show's "present" several episodes back – and this week's episode of FX's American Horror Story: Apocalypse begins to fill in those blanks. To find a weakness in Langdon's power, Cordelia asks Madison (Emma Roberts) and new warlock ally Behold (Billy Porter) to investigate his origins – to 'Return to Murder House':
https://youtu.be/8EpZK3vrPno
American Horror Story: Apocalypse s08e06 'Return to Murder House': Directed by: Sarah Paulson, Guest starring: Jessica Lange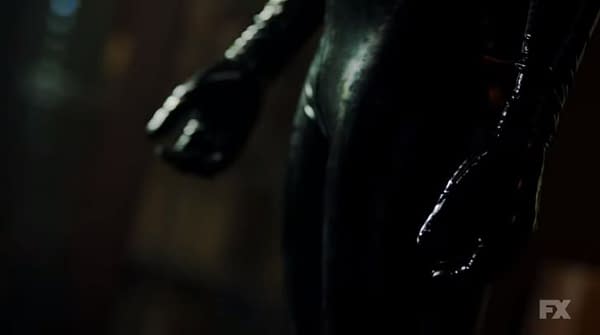 In an essential scene from last week's episode 'Boy Wonder,' it appears the Supreme is about to become…the Alpha: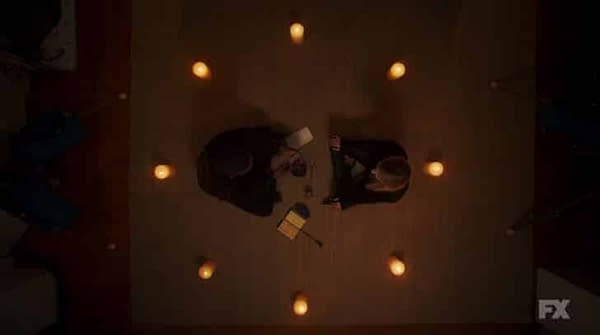 https://youtu.be/xKrpgJTS-Vg
Sarah Paulson, Jessica Lange, Emma Roberts, Connie Britton, Dylan McDermott, Evan Peters, Kathy Bates, Cheyenne Jackson, Billie Lourd, Billy Eichner, Adina Porter, Leslie Grossman, Taissa Farmiga, Gabourey Sidibe, Lily Rabe, Frances Conroy, and Stevie Nicks have returned to Murphy's horrific universe. Joan Collins (Dynasty), Cody Fern (House of Cards), Ashley Santos (We All Fall Down), and Kyle Allen (The Path) are new cast members for the season.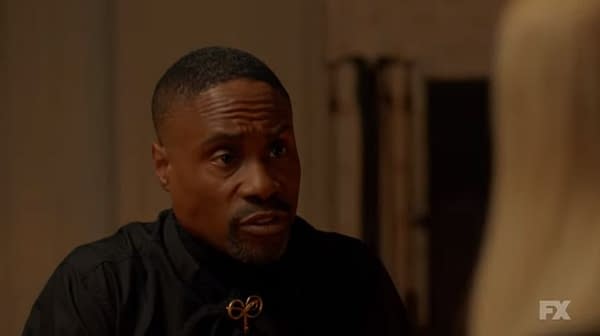 Now get your scorecards out to see how everyone matches up, AHS fans! Rabe appeared in the Murder House, Coven, Hotel, and Roanoke seasons, while Sidibe appeared in Coven, Freak Show, and Hotel. Farmiga appeared in Murder House, Coven, and Roanoke; AHS mainstay Conroy has appeared in six seasons: Murder House, Asylum, Coven, Freak Show, Roanoke, and Cult. Nicks appeared as the White Witch during Coven.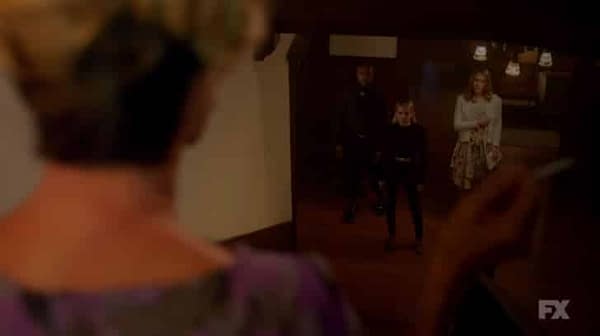 Meanwhile… Paulson's Billie Dean Howard appeared in Murder House, and her Cordelia Foxx appeared in Coven. Peters played ghostly teen Tate Langdon in Murder House and fraternity president Kyle Spencer in Coven. Lange's Constance Langdon appeared in Murder House, while Bates and Roberts joined the franchise during Coven as Madame Delphine LaLaurie and Madison Montgomery, respectively.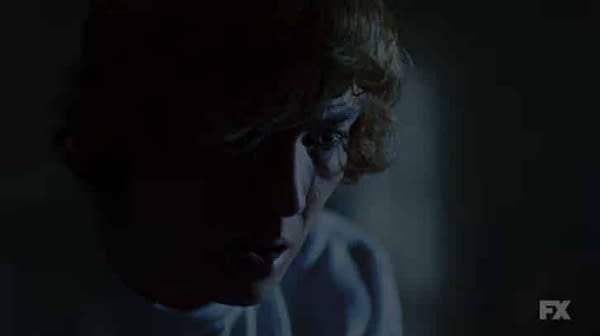 And then we have new characters… Paulson as Ms. Wilhemina Venable, Peters as Mr. Gallant, Bates as Ms. Miriam Mead, Grossman as Coco St. Pierre Vanderbilt, Lourd as Mallory, and Porter as Dinah Stevens.
Enjoyed this article? Share it!