An Inside Look At The Making Of Rebels From Co-Creator Andrea Mutti
Rebels, the new Vermont-set story of the American Revolution written by Brian Wood, drawn by Andrea Mutti, with colors by Jordie Bellaire and covers by Tula Lotay, arrives on April 8th. Its approach seems to fill the comics scene with an approaching crescendo of drums–and the knowledge that we are about to encounter something rather unique.
There have been some very worthy history-based comics and graphic novels produced in the past, but having talked with Scott Allie recently about the comic, as well as having had a peek at an upcoming interview with Brian Wood in Bleeding Cool Magazine #16 (arriving April 22nd), I'm convinced of the fact that such a personal creator owned comic, and yet a comic so grounded in American history hasn't been seen before.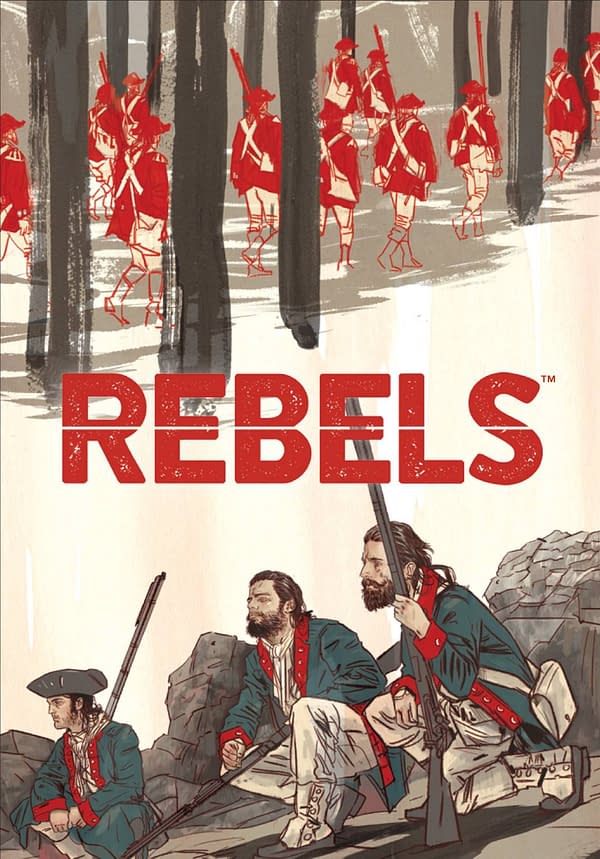 Artist and co-creator of the series, Andrea Mutti decided to give us our own personal tour of his inspiration and process on Rebels this morning. I didn't expect to receive the photographs he ended up submitting! This is a wildly entertaining expedition.
First, we have Andrea observing a musket for reference: Then, a close-up on hats and weaponry used to draw the comic: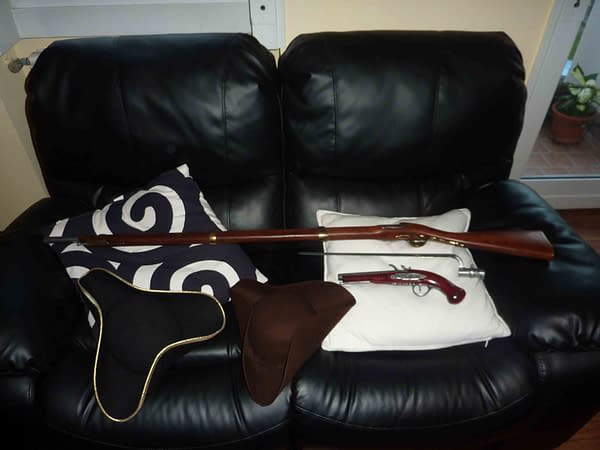 And some of the brushes he uses for his work: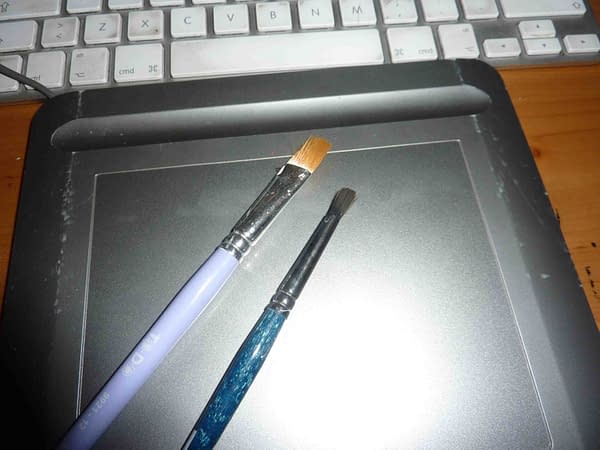 Followed by the initial layouts for pages #19 and #20 of Issue #1: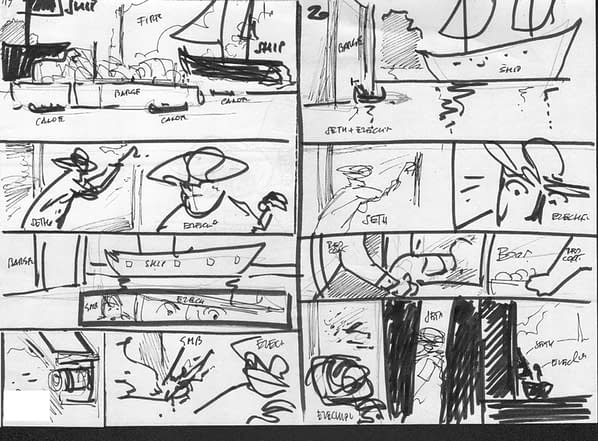 The pencils for Issue #1, page #19: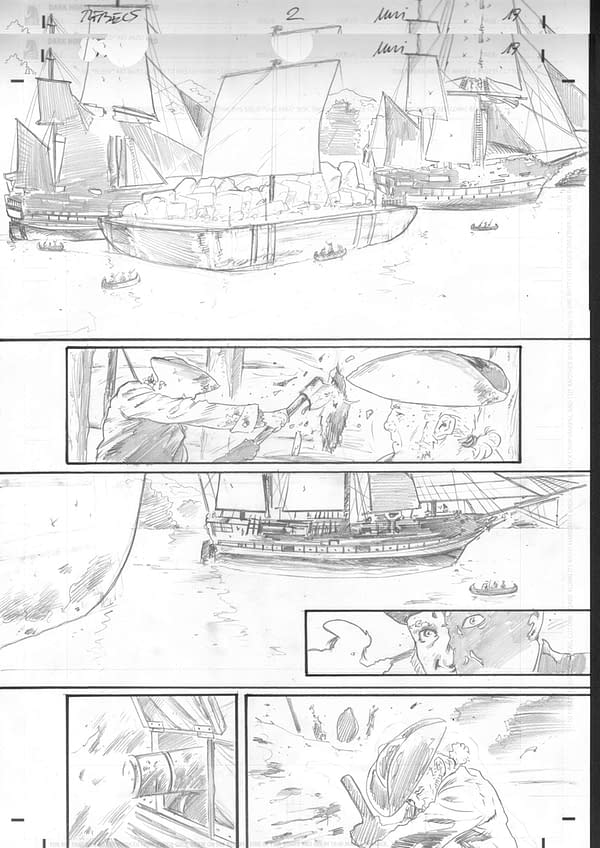 The inks for page #19: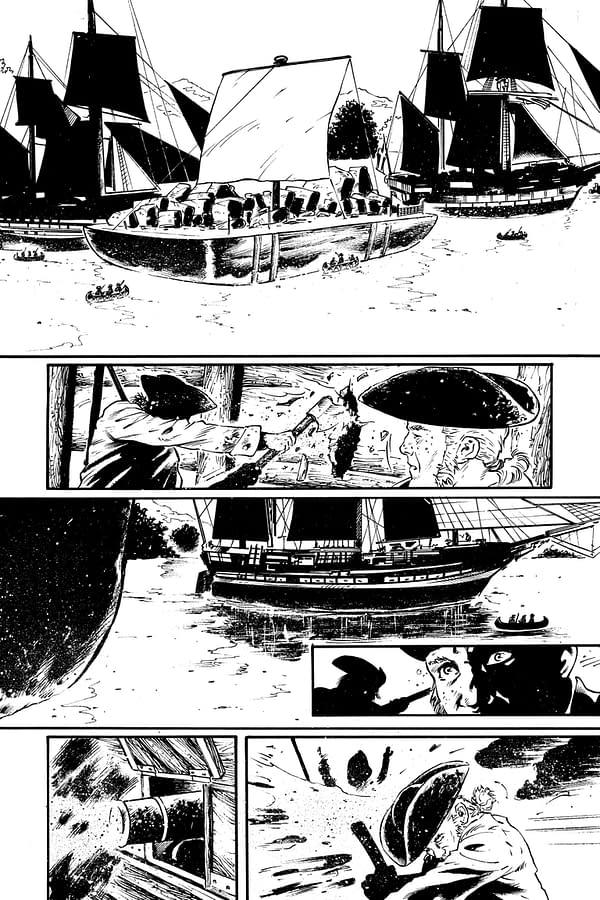 The pencils for page #20:
And finally, the inks for page #20: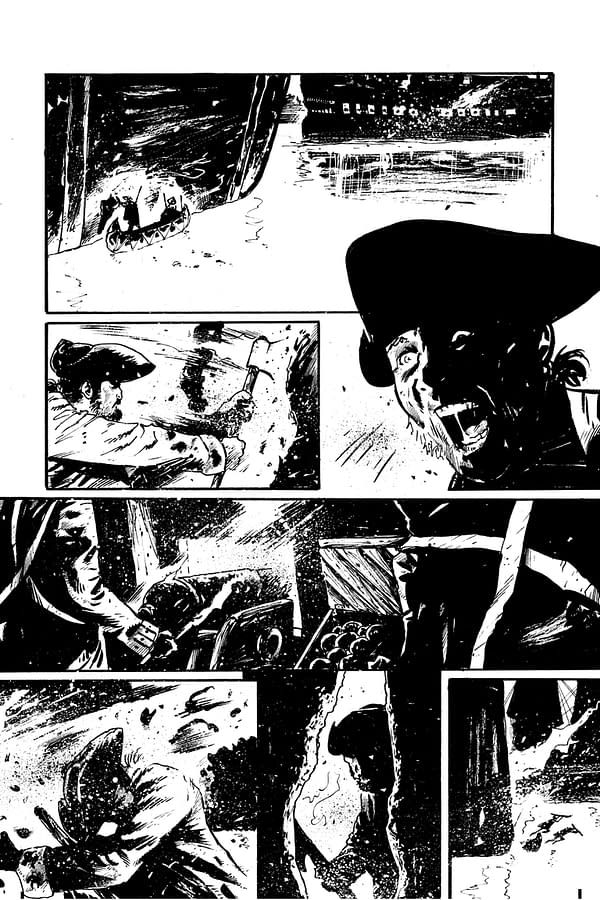 We can't thank Andrea enough for being so generous with his process and photos on Rebels.
Rebels #1 arrives on April 8th from Dark Horse Comics, is currently listed in Previews World here with item code: FEB150008, and reaches FOC today, March 16th.
For an insider look at the cover process for Rebels from artist Tula Lotay, you can also check out a recent article on 13th Dimension here.
---
---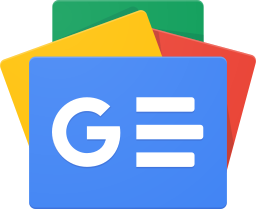 Stay up-to-date and support the site by following Bleeding Cool on Google News today!