Posted in: Comics, Recent Updates | Tagged: Comics, will eisner
---
An Unpublished 1995 Will Eisner Interview by Martin Conaghan
On the date of what would have been Will Eisner's 94th birthday, Bleeding Cool presents an unpublished interview from sixteen years ago.
On Wednesday 5 July 1995, the legendary Will Eisner appeared in person to accept the honorary presidency of the Scottish Cartoonists and Comic Artist Members club.
The club no longer exists, having been replaced long ago by the Scottish Cartoon Society – which meets on the first Wednesday of every month in the Ingram Bar in Glasgow, but before the media circus and the army of professional fan-boys got their hands on the father of modern comics, I enjoyed the rare privilege of sitting with Mr Eisner and his wife Ann for a meal and chat.
The fascinating conversation I had with the creator of The Spirit, A Contract With God and To The Heart Of The Storm was never published. So, on what would have been his 94th birthday, here is a taste of the memorable evening I spent with a man regarded by many as the most influential comic book artist ever to have lived.
To me, the most striking aspect of Will Eisner's back catalogue is how beautifully consistent it remained throughout his extensive career.
I opened my conversation by asking him why he thought this would be the case, since many artists often experience several changes in style before finally settling on their trademark work.
As anyone who knew Will personally will tell you, all you ever needed to do was ask him a simple, opening question – and he would spellbind you with his wise insight.
"I would say that my work has changed alot – or rather my approach to artwork began to change when I started doing graphic novels," said Eisner.
"The reason, essentially, was because of the content – I began dealing with realistic story material – I started to write for a totally different audience level. The art could then be more impressionistic.
"The earlier style in The Spirit was controlled. The Spirit was aimed at newspaper readers, consisting of a broader age group and a more casual reader.
"There were three main missions. One; I had a short story to tell every week and I had to compress it – which kept my artwork compact. Second; I dealt with story material which was primarily humour and satire. Third – and most importantly; was that in those days I was still a young artist – remember that I started The Spirit when I was only 22 years old – and I was still showing off my drawing ability.
"The same thing happens to most of the younger artists today; they are more interested in flexing their muscles to show of their style and technique, as they become more sophisticated and experienced, they learn that the artwork is in service to the story.
"So, the work I do today probably has changed in the broadest sense, since I'm addressing an adult audience. People like Sienkiewicz and Frank Miller are much more adventurous with their style and tend to experiment more with the artwork – Miller, for example, has demonstrated perhaps three or four different styles or art in his bigger works.
"I avoid the use of colour in my work because I believe that the line is pure and I want my artwork to be 'read' – I believe that colour tends to dilute the artwork and knocks it out of focus, like a large orchestra playing behind a singer in an opera so loudly that you can't hear the words being sung – I regard my artwork as a form of writing.
"I don't see myself as a developer of art or style . I think of my lines on the page as a vocabulary."
Another significant aspect of Eisner's most famous creation, The Spirit, is that the other famous characters of the era such as The Shadow, Batman and Superman appeared on the comics scene at approximately the same time. I asked Eisner what sociological factors influenced the creation of these characters – in particular, The Spirit.
"I don't consider The Spirit to be part of the Batman/Spiderman/Superman line of heroes – simply because all of those characters have an element of invulnerability to them, whereas The Spirit is just a crime-fighter" said Eisner.
"He was never in competition with any of them. My readers are not fans of comics like X-Men. At the time when I created The Spirit, our society was becoming increasingly complicated, and there was a rising need for contemporary mythological heroes who were capable of going beyond anything we had created previously – comic books tend to respond to the times in which they are created – for example, Tarzan was in response to the period in history where man's enemy was the beasts in the jungle. At the dawn of the super-hero age man's enemy was no longer the animals – it was man himself – and that changed the kind of hero we needed.
"In 1974 I became aware that there were now 40-year-old readers who had been reading comics all their lives, but there was nothing around for a 40 year-old who still liked comics and understood them. So, I felt that I had to market myself in that area.
"It's a statistical fact that there will soon be 50 and 60-year-old men who will still want to read comics – simply because they grew up with them – and you can't get a 50-year-old to read Wolverine. I did a Batman pin-up once for a lark, but I've never wanted to develop any superhero characters or devote myself to one.
"I feel that with a character like Superman or Batman, who can do just about anything – that's it: end of plot. I suppose there is still the challenge of improvisation, like Frank Miller interpreting Batman in Dark Knight Returns. It was like a jazz pianist playing a well known musical composition – it may be satisfying as a performance, but it doesn't cut new ground.
"Certain comics are easy to translate; Batman, Spiderman and Superman are examples, because they're all circus. Super-heroes are pretty one-dimensional characters and basically remain the same however they are treated. Terminator and Rambo are the modern versions of cowboy movies – it seems that we need instant solutions to our problems in society, and these characters often provide it.
"I'm not a moralist, I'm an observer of life around us – I don't provide solutions to social issues – I tend to see myself as an honest writer.
"What I mean by that, is that I try to write about what I know – for example, the reason I don't write about science-fiction, is because I don't know what other worlds are like… and I don't care.
"Most of my work is written with a certain amount of passion; I feel about what I write. My books are often about people and places that I know or knew well. When you live in a certain place of a length of time, you accumulate stories and ideas about things that surround you.
"The thread you see throughout my work is emotion; if I distance myself from the work, it wouldn't be believable.
"When I start the first page of a story, I want it to say to the reader; 'believe this, it actually happened."
"There are some terrific writers working in comics, like Neil Gaiman, Alan Moore and Marv Wolfman – but the problem with comics now is that people aren't only interested in the characters alone – a schism has developed where people are more interested in the write only, or the artist only, or the character only.
"Comics are often in two or three different hands – the writer has to give his script to someone and he is then at the mercy of his artist. Okay, the artist isn't going to violate what he wants, but to a certain extent he doesn't always get what he wants – it doesn't come from one mind and body – it's divided.
"There are people who still write and draw comics by themselves – like Robert Crumb, Jeff Smith and Frank Miller – but it takes so much time to produce them. For example, a graphic novel of mine can take about a year and a half to complete.
Will Eisner died on January 3 2005 aged 87 in Lauderdale Lakes, Florida, from complications from a quadruple bypass surgery performed a year earlier.
His work lives on.
Special thanks to Andy Sweeney, John McShane and the staff at Forbidden Planet Glasgow.
Martin Conaghan is a journalist and broadcaster at the BBC and a freelance comic book writer. The views expressed here are his own. He is also the writer of Burke & Hare.
Are you a small press publisher, writer or artist? Do you have something you think might be worthy of mention on Pond Life? If so, tell Martin about it at pondlife@copydesk.co.uk
You can request to follow Martin at Facebook or Twitter.
---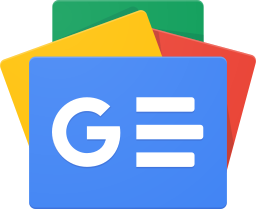 Stay up-to-date and support the site by following Bleeding Cool on Google News today!