You know, if Batman doesn't actually Catwoman, as seems a strong possibility knowing Tom King's tendency to bait and switch, there may be a lot of disappointed Batman Wedding variant covers…
But chin up. Here's a few more, as specially commissioned retailer exclusive covers. Joe Jusko has a variant somewhere from Midtown Comics. You can see it in its various stages here. And after that Batman Fifty Shades of Grey cover for Yancy Street Comics, we see another in that line for ZMX Comics by Jorge Jimenez below.
Tyler Kirkham has a version with the Michelle Pfeiffer Catwoman stitched look for an unknown store…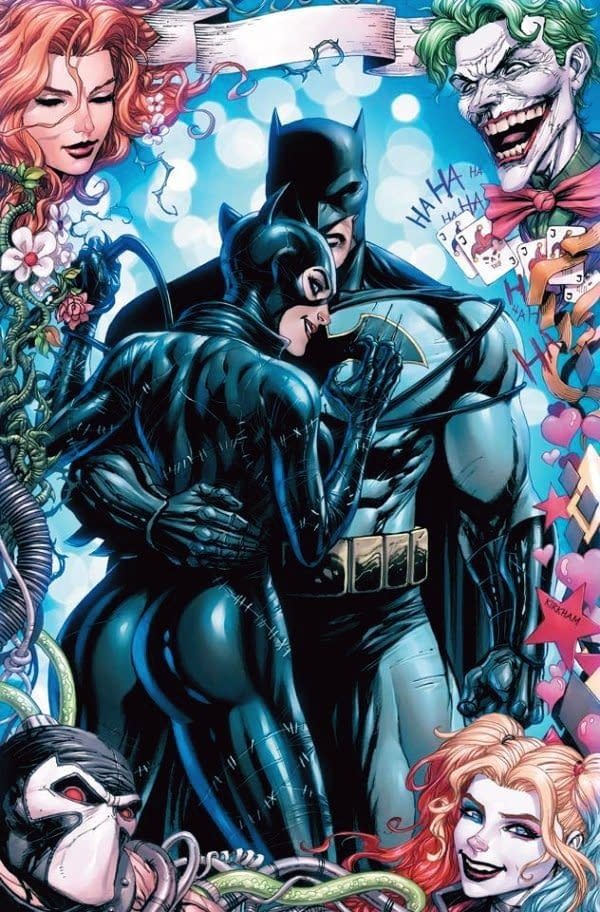 …and there will be a variant of this variant with the couple in wedding togs. And the claw marks of course.
Jason Fabok has a variant from old friends of Bleeding Cool, Yesteryear Comics in San Diego both in colour and in black and white.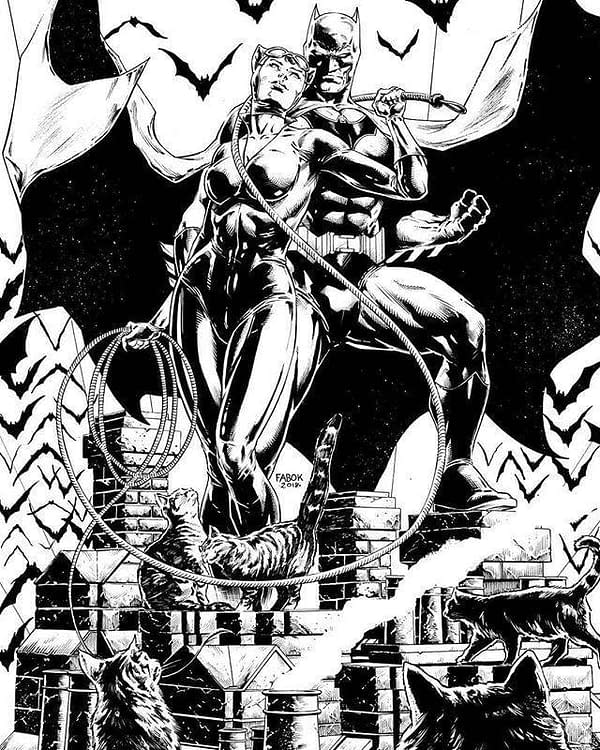 While Frank Cho is already working on his Batman #50 variant — and it's a wraparound cover… comic store unknown.
Any more out there?
Enjoyed this article? Share it!