Posted in: Movies, Recent Updates | Tagged: batgirl, Batman, dc comics, dceu, Gotham City Sirens, matt reeves, Matthew Vaughn
---
Batmania: Is Warner Bros Putting Together A Four-Picture Bat-Film Slate For Batman's 80th Anniversary In 2019? We're deep into rumor territory here, and some of this rings true based on what we've already heard about Batgirl and Gotham City Sirens, and some of it doesn't. 2019 is of course the 80th anniversary of the release of Detective Comics #27, and WB already has 3 slots claimed for "Untitled DC films" in that year. Still, this could certainly all just be some clever fan theory, but here's what's out there:
The plan for 2019 is to release four Batman related films. Gotham City Sirens around Valentine's Day weekend, Nightwing on Memorial Day weekend, Batgirl in August and The Batman in November. The studio is doing this to celebrate the 80th Anniversary of Batman. [Mark's note: this differs from Box Office Mojo information, which has 4/5/19, 6/14/10, and 11/1/10 as slots reserved by WB for DC films so far that year. Of course, that could change. However, WB currently Mincraft set for Memorial Day 2019, for example. Also have to say I'm not sure it makes sense to end this slate with The Batman in November. it'd be more likely you'd lead with it — tie it in with Detective Comics #27 actual release date which was March 30, 1939, and they already have the April 5 slot reserved for a DC film. You intro a lot of stuff in there which spins off into the other films. I still think it's a strong possibility that this sort of plan lead to Ben Affleck's frustration with writing/directing the film and his "reverse-engineering projects to meet a window or a date" comments. ]
The Batman film will still have Deathstroke but not as a main villain. Matt Reeves wants to do a larger scale Batman film that will include the Bat family as well as most of Batman's rogues.
In addition, two Batman animated films are also planned for 2019. One will be an adaptation of The Long Halloween.
Grant Wilson might be the villain for the Nightwing solo film. He is hired by Roland Desmond to take out all the mob bosses in Blüdhaven.
Suicide Squad 2 or Dark Universe will most likely be taking Aquaman's previous release date. [Mark's note: This would be October 5, which WB does in fact have open now]
Mel Gibson is no longer the front runner to direct the Suicide Squad sequel. Jaume Collet-Serra and Ruben Fleischer are now the top candidates. The script is currently being written with a story pitch given by Ayer. Killer Frost will be the new female lead to replace Harley Quinn. [Mark's note: this might make sense if they need to create a degree of separation between Harley's SS2 activities and this film. However, it does seem to imply they'd need to intro the characters in a film prior to this.]
The Dark Universe script is going through final rewrites. Guillermo Del Toro's old treatment was used as a base and was rewritten to connect to the universe. If Liman is ready, filming could start as early as summer.
Four movies are also planned for 2020. Warner Bros wants to do two low budget/smaller scale films and two big budget/larger scale films per year.
Jonathan Levine is in talks to direct The Flash. The film will most likely release in 2020.
Matthew Vaughn will most likely write the Man of Steel sequel if he takes on the directional duties
And that's about the size of it. Are they doing four DC films in 2019? I think they likely are. Will they be four Batman films? Very possible. WB/DC has made a very big deal out of these anniversaries in recent years, and used them to bootstrap marketing. As for the rest of it… the jury is out, I think. I can see some of this in the big picture, but as always, the devil is in the details.
---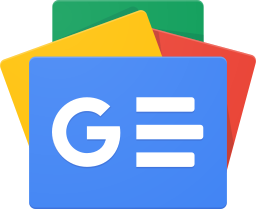 Stay up-to-date and support the site by following Bleeding Cool on Google News today!