Bleeding Cool's Top 11 Hot Comic Writers Of January 2017
Remember when Wizard Magazine used to do these top ten lists every month? So do we. This list was put together after consultation with retailers, publishers and statistics regarding the demand for comic book creator's works… and placed into a mysterious algorithm.
And we added one more for luck.
Top 11 Hot Writers Of January 2017 1. Raina Telgemeier (Ghosts, Drama, Sisters) The traditional topper of the NYT Bestseller List… as it was, anyway. 2. Congressman John Lewis (March)… as long as Donald Trump keeps calling him out on Twitter, people will keep buying his book. 3. Scott Snyder (All-Star Batman, AD, Metal) He's just… well… people buy his comics. And want to work with him. A lot.
4. Ta-Nehisi Coates (Black Panther) The man who got Black Panther to sell, and brought in a whole new audience. 5. Tom King (Batman) topped the lists with The Vision, and now his Batman is getting really good too. Also, he is equipped with special skills.
6. Brian Bendis (Spider-Man, Iron Man, Guardians Of The Galaxy) Look, shut up, retailers order his books. No overship needed. 7. Geoff Johns (DC Rebirth) The DC Universe and its current success have his fingerprints all over them. Urgh. 8. Mags Visaggio (Kim + Kim) Stunning reviews, a growing fanbase, and a highly requested creator in stores. 9. Marguerite Bennett (Animosity, DC Bombshells) Proof that indie books can sell – as well as non-continuity female lead titles. A growing, dedicated, fanatical fanbase. 10. Brian K Vaughan (Saga, Paper Girls) … Saga. 11. Nick Spencer (Captain America, Secret Empire) … he won't punch a Nazi on the street, but he will defend your right to say you want to punch a Nazi on the street to the death.
Fancy contributing your own take? And why? Click here.
---
---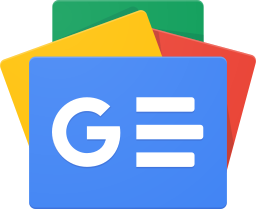 Stay up-to-date and support the site by following Bleeding Cool on Google News today!