Bryan Singer Still in for 'Red Sonja', GLAAD Awards Drop 'Bohemian Rhapsody'
It's been a week of stories about Bryan Singer. Earlier this week, The Atlantic published an expose about the filmmaker which included additional allegations of impropriety, namely alleged unwilling intimate advances by Singer towards then-underage young men.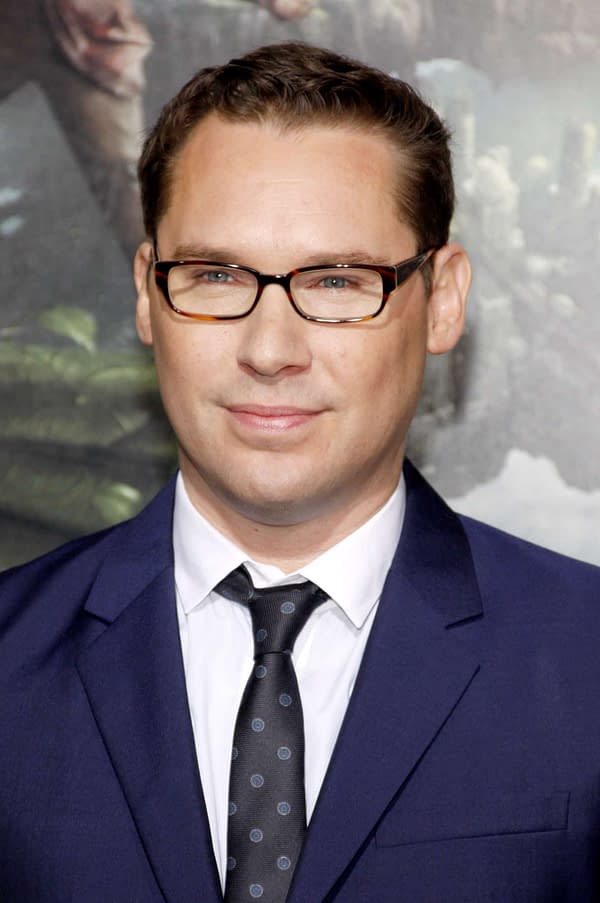 It's a tough read, but The Atlantic claims to have undergone months of research and background before publishing the piece. It was originally set to run via Esquire, but "Hearst executives" decided to pull the story at the last minute. The authors say they're still not sure why.
The day The Atlantic piece ran, Singer responded via a statement, claiming that the timing of the piece was more to do with the success and Oscar nominations for Bohemian Rhapsody, a film Singer was ultimately fired from.
"The last time I posted about this subject, Esquire magazine was preparing to publish an article written by a homophobic journalist who has a bizarre obsession with me dating back to 1997. After careful fact-checking and, in consideration of the lack of credible sources, Esquire chose not to publish this piece of vendetta journalism. That didn't stop this writer from selling it to The Atlantic. It's sad that The Atlantic would stoop to this low standard of journalistic integrity."

Again, I am forced to reiterate that this story rehashes claims from bogus lawsuits filed by a disreputable cast of individuals willing to lie for money or attention. And it is no surprise that, with Bohemian Rhapsody being an award-winning hit, this homophobic smear piece has been conveniently timed to take advantage of its success."
Today, the GLAAD Awards released a statement revealing the organization's decision to remove Bohemian Rhapsody's Outstanding Film nomination. GLAAD cites Singer's response to the new allegations as the reason:
"In light of the latest allegations against director Bryan Singer, GLAAD has made the difficult decision to remove 'Bohemian Rhapsody' from contention for a GLAAD Media Award in the Outstanding Film – Wide Release category this year. This week's story in The Atlantic documenting unspeakable harms endured by young men and teenage boys brought to light a reality that cannot be ignored or even tacitly rewarded.

Singer's response to The Atlantic story wrongfully used 'homophobia' to deflect from sexual assault allegations and GLAAD urges the media and the industry at large to not gloss over the fact that survivors of sexual assault should be put first.

We are in the midst of a cultural reckoning. Though there was once a time when business as usual could continue amid credible allegations of sexual assault and violence, that era has ended forever. The recent allegations regarding Bryan Singer's behavior are horrifying and MUST be taken seriously and investigated.

The team that worked so hard on 'Bohemian Rhapsody' as well as the legacy of Freddie Mercury deserve so much more than to be tainted in this way. 'Bohemian Rhapsody' brought the story of LGBTQ icon Freddie Mercury to audiences around the world, many of whom never saw an out and proud lead character in a film or saw the impact of HIV and AIDS in fair and accurate ways. The impact of the film is undeniable. We believe, however, that we must send a clear and unequivocal message to LGBTQ youth and all survivors of sexual assault that GLAAD and our community will stand with survivors and will not be silent when it comes to protecting them from those who would do them harm."
Singer's next project is for Millennium Films, where he'll be paid a reported amount of $10 million to direct the comic book adaptation film Red Sonja.
Head of Millennium Films Avi Lerner released a statement today, clarifying that Red Sonja is still going forward, and despite the new claims, Singer is still attached:
"I continue to be in development for Red Sonja and Bryan Singer continues to be attached. The over $800 million Bohemian Rhapsody has grossed, making it the highest grossing drama in film history, is testament to his remarkable vision and acumen. I know the difference between agenda driven fake news and reality, and I am very comfortable with this decision. In America people are innocent until proven otherwise."
Bohemian Rhapsody was ultimately completed by Dexter Fletcher, but Singer retained sole directing credit. It received 5 Oscar nominations including Best Picture, and Best Actor for Rami Malek as Freddie Mercury. Malek maintains the position that he "knew nothing" about the various accusations against Singer during filming, before Singer was fired by FOX for not showing up to set.