Posted in: Movies, Recent Updates | Tagged: josh brolin, jurassic world, last summer, lily rabe, olga kurylenko, pawn sacrifice, rinko kikuchi, the water diviner
---
Casting Roundup: Come For The News, Stay For The Bonus Tom Hiddleston Dancing Video Josh Brolin is in Jurassic World as we all already knew, Rinko Kikuchi, Lily Rabe and Olga Kurylenko get new roles in today's roundup.
• This wasn't nothing after all. Josh Brolin is now officially entering early talks to join Jurassic World, just as he's long been rumored to. No word on who he'll play but apparently the four main leads our pretty much locked up. That would be Brolin, Bryce Dallas Howard, Nick Robinson and Ty Simpkins. [THR]
• Rinko Kikuchi arguably stole the show in Pacific Rim, and now she's ready to lead her own English-language film. She's set to topline indie drama Last Summer, an Italian co-production with an international cast that includes Lucy Griffiths, Yorick Van Wageningen and Laura Sofia Bach. Kikuchi will play a woman trapped on a boat with the son she's losing custody of. [Variety]
• Tony-nominated stage actress Lily Rabe is making quite a quick transition to screen roles. Already being noticed for her role on currently-running series, American Horror Story: Coven, she's been landing big screen parts too, including one in The Hunger Games: Mockingjay. The latest is Bobby Fisher's sister Joan in Pawn Sacrifice, which sees Tobey Maguire as the chess champ. [Deadline]
• Russell Crowe has cast Bond girl Olga Kurylenko to be his leading lady in his directorial debut The Water Diviner. He'll play an Australian farmer who travels to Turkey to search for his three sons, who all went missing during WWI. She'll play the owner of the hotel where he's staying. [Screen Daily]
• Night at the Museum 3 is happening, Ben Stiller is back and Shawn Levy is back, and now Robin Williams will probably be back too. If you haven't seen the previous films about museum installations that come to life after dark and the security guard who's at the center of it all, Williams plays the statue of Teddy Roosevelt. Not actually the President, but full of his personality and a bit of his wisdom. [THR]
• Here's a bonus dancing Tom Hiddleston Brendon thought you should all see. I tend to agree
[youtube]http://www.youtube.com/watch?v=d6WTf78JNrc[/youtube]
---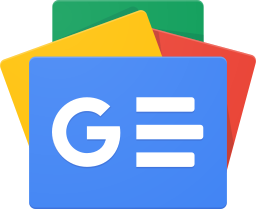 Stay up-to-date and support the site by following Bleeding Cool on Google News today!