'Comic Culture Bathes In Bromances' – Steven T. Seagle Talks Imperial, Plus Special Preview In May, Image Comics announced the upcoming title Imperial, a "superhero romance", by Steven T. Seagle and Mark Dos Santos, in tandem with Man of Action Entertainment, coming in August. This SDCC, Man of Action will be holding court at booth #2007, and Imperial will be spurring on plenty of chatter.
Man of Action describe Imperial thus:
What will one man choose? True love or a destiny for greatness?

Mark is a couple of weeks out from the biggest day of his life—his wedding day—but then fate steps in and pulls the rug out from under him. He is faced with an impossible choice: Marry the woman who loves, understands, and puts up with his (many) human failings? Or, leave her at the altar in order to take up the helm of the world's one and only superhero, Imperial?

Up until now, there was nothing in Mark's life to suggest that he was the least bit remarkable, so why would the retiring Imperial choose him to be the protector of all mankind? Why now? And how will learning to shoot laser beams from his eyes impact Mark's rehearsal dinner schedule? If the choice is superhero cred vs. true love—does Mark disappoint the world… or the woman of his dreams?
But ahead of SDCC, Seagle talks with us here at Bleeding Cool about the ideas behind this comedy series steeped in superhero tradition as well as "buddy" stories, and Man of Action have supplied a special preview of Issue #1 for us as well.
Hannah Means-Shannon: So, the series description uses that fateful term "bromance" regarding Imperial. What are your top buddy story influences in comics or film? Why do they appeal to you? Steven T. Seagle: I actually don't draw my comic writing influences from comics or film. There are plenty of people doing that and the world doesn't need another one! So when I do a new project, it's usually born out of external influences that aren't reactions to media. Imperial came from a personal experience I was (and still am) thinking about a lot.
The one way Imperial was influenced by comics was me looking through the comp box I used to get from a publisher month after month and just being depressed about how bleak and brutal everything had gotten. I thought, "Who would want to be one of these heroes?" And I built a story from there about a hero passing on his mantle to a very unlikely candidate and what the one eventually learns from the other.
That said, I don't want to cheat readers out of film or comic recommendations, so let's go with Scarecrow as a buddy flick and Kings in Disguise as a buddy comic. Both are about drifters, and neither one has anything to do with Imperial, but they're both really good.
HMS: Do you think a certain amount of bromance and buddy story typology is natural to superhero comics, even if understated? Often crossover events and team-up books bring in the quipping and commentary on male roles, and that seems to be on the rise. What's already there in our expectations for you to work with?
STS: I think comic culture bathes in bromances because it's a culture that historically sublimated relationships with significant others for relationships with like-minded pals. That sociological truth bled into the superhero books of our time. Imperial is a little more slippery than those traditional touch points. Our narrator, Mark, is a bit of f***-up, but a likable guy with real commitment issues. The arrival of a super-hero into his life with promises of immortality the same day Mark is chucking his dad's ashes is not a welcome or affirming development for him.
HMS: You know, there's been a lot of controversy over whether superheroes can/should marry and have elements of long-term personal relationships in their lives. Is that the intrinsic question here or do you think it's possible for would-be-heroes to find another road, or even bring their personal growth as heroes to relationships?
STS: I think that question would be a lot more interesting if we looked at it from the exact opposite direction. I should do a comic about that inverse question instead. And I should call that comic Imperial…
HMS: Can you tell us a little bit about your creative process with Mark Dos Santos on the creation and development of our major characters and the world of Imperial?
STS: I had been looking at [artist, not lead character] Mark's work for a number of years – he's local – and I just kept thinking, "Nope, he's not ready." One day I looked at what he was doing and thought, "Yep. He's ready." I knew someone would hire him to do something, so I decided it might as well be me – but his style didn't sit in the kind of places I normally find myself.
So I came up with two new ideas I thought would suit his style, Imperial and something else. Mark chose the something else. I started working on that, and then suddenly stopped and told him, "No, I think it has to be Imperial." I don't think he was thrilled, but I just started writing, he started drawing and it became clear this was the book for us to do.
Since Imperial was Mark's first mainstream kind of work, we did a lot of adjusting in the pencil stages. And I did a lot of re-writing to try and better suit his style – like going to the all-horizontal layout of the book. We added slick lettering by Thomas Mauer and a really non-traditional palette of colors from Brad Simpson, and I think we landed something unique. I especially love Mark's covers which evoke a classicism, but then gets a modern design spin from the logo/layout I designed.
As for the world – I can't say too much about it, but I can say we didn't spend most of our time developing Imperial's world, we spent most of our time developing [lead character, not artist] Mark's.
HMS: Why do you think that superhero stories don't get treated with enough humor and why have you chosen to write a comedy dealing with superheroes here?
STS: They don't get treated with humor because comic readers evolved into a fairly humorless bunch during the last few decades. We liked it grim and gritty, and once we hit rock bottom – where our most beloved heroes were routinely getting mutilated, raped, and murdered – I think some of the people sat up and said, "What the hell am I reading?"
But books that are fun, but lighter, like Sex Criminals, Saga, Minimum Wage – though still with a deep thought and a rough moment here and there – have given me hope that people are once again willing to read books that aren't so sadistic. Imperial isn't always laugh-out-loud comedy, but it's also not light. It's about big themes – legacy; commitment; identity; companionship; improvement – and then there'll be a page showing you how to make s'mores, or chronicling the worst wedding DJs ever.
Either way, I wrote a lot of superhero books back in the day where I wasn't prepared, able, or allowed to say anything about what I really thought or felt about heroes. It's a Bird…was a step in that direction for me, an intellectual one . Imperial is a different step in that direction – but an emotional approach. Bromance? Okay. Buddy book? Sure. Legit super-hero comic? At times. Romance? That too. And 30 full pages of art each issue. I don't think anyone other than Image would let me do a superhero book like this.
And here's our preview of Imperial #1, the first 3 pages of which have never been seen before:
Imperial #1 arrives in stores on 8/6 and is available to pre-order with Diamond Code JUN140469.
About Man of Action Entertainment/Steven T.Seagle:
Man of Action Entertainment, the bi-coastal creative studio started in 2000, created the megahit Ben 10 and Generator Rex for Cartoon Network. Man of Action, a writers collective, is co-executive producer and writer for Marvel's Ultimate Spider-Man and executive producer/writer for Marvel's Avengers Assemble on Disney XD. Man of Action Entertainment consists of creators Joe Casey, Joe Kelly, Duncan Rouleau and Steven T. Seagle. Disney/Marvel's upcoming feature Big Hero 6 is created by Man of Action.
The quartet collectively worked on the largest franchise characters in comics from Superman to X-Men before refocusing on creating their own original worlds/characters for their original comic books and graphic novels published through their Man of Action imprint at Image Comics. In comics, Seagle is best known for his semi-autobiographical graphic novel it's a bird… and House of Secrets, both from DC Comics/Vertigo, Genius from 1:2 — which USA Today named one of the best graphic novels of 2013, and The Red Diary/The RE[a]D Diary flip book, the Eisner-nominated noir thriller KAFKA (now in development for television with Kenneth Branagh), and the kid-friendly books Batula and Frankie Stein, all from the Man of Action imprint at Image Comics.

If you want to know more about Man of Action, you can follow them at their not-so-secret headquarters on the Web, Facebook, Twitter and @StevenTSeagle.
---
---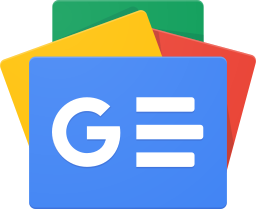 Stay up-to-date and support the site by following Bleeding Cool on Google News today!