Comics Industry Issues Retort To Frank Miller. Including Batman.
Earlier today, Bleeding Cool ran Frank Miller's take on Occupy Wall Street, and noted some of the comments on his blog (now closing in on a thousand), and how they were mixed in response.
A few of his fellow comic book professionals had something to say on Twitter as well. Here's a selection. They are rather less mixed.
Gary Erskine – Frank Miller is encouraging the Occupy movement to enlist 'for the real thing'? Maybe he should show them by example then? Will Eisner did.

Ron Perazza – Thinking back on it, Frank Miller's writing is filled with the glorification of right wing militant politics. Shame his reality is the same.

PJ Holden – Man, Frank Miller is really working that right wing loon persona.Move over Colbert, Miller's bringing crazy to a whole new level!

Jeff Parker – I guess Frank Miller now relates everything to the War on Terror even though that's not what Occupy is about:

Kieron Gillen – Crikey. That's quite the blog post.

Jamie McKelvie – I'm pretty sure Frank Miller will soon become too crazy to be able to type, and then we won't have to read his bullshit anymore.

John Layman – I bet Frank Miller wouldn't talk shit about World of Warcraft if he knew how uber my blood elf warlock Jamesbucket is!

Cully Hamner: I think Frank Miller saw them filming the giant fight scene for Dark Knight Rises in NY & confused it for #OWS. No wonder he was pissed…!

Erik Larsen – Dear Frank Miller what those on Occupy Wall Street want is simple–for the rich to pay their fare share of taxes. Is that so wrong?

Gail Simone: Frankmillerink.com is a great link if you like absolute bullshit.

Tim Seeley: Frank Miller is what happens when fear overrides rational thought. Anything he doesn't understand is evil & full of rapists.

Pia Guerra: Frank Miller wants Occupiers to enlist for the "real thing". You mean like this guy?

Joe Keatinge: Come on, guys, let's focus on what's important: what does Frank Miller think of Red Hulk?

Joe Hill: I just don't expect that from a guy who wrote YEAR ONE, the best cape comic ever: a work of careful thought, psychological nuance, beauty.
And here, for comparison, is a Frank Miller Batman comic where the character addressed the 1%, a fair few years ago, for a different take… ---
---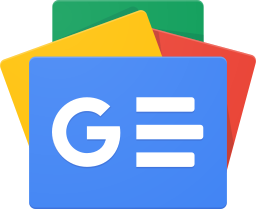 Stay up-to-date and support the site by following Bleeding Cool on Google News today!