'Compulsive Narratives' Graphic Novel Exhibit Features Original Drawings By Justin Green, Peter Kuper, Derf Backderf
The Stedman Gallery at Rutgers-Camden in Philadelphia is running a large-scale exhibit of original artwork, related talks, and multi-media that features work from the early days of Underground Comix up to current comics created by those who present "comix versions of their life stories through a marriage of drawings and text". The exhibition is entitled, "Compulsive Narratives: Stories that MUST be Told, The Graphic Novel as Confession and Inspiration", and, interestingly focuses on long-form storytelling in the graphic novel mode. The exhibit is also making a bid for placing cartooning alongside other plastic artforms that display a thematic connection to the contents of the graphic novels featured, including artists with sensibilities kindred to the graphic novelists but working in other mediums. This pertains to "sculpture, painting, mixed media, and video" that focus on "transgressing societal conventions" with contents that may include "horrific childhoods, mental illness, sexual exploration, family history, wild adventures, unconventional friends, and alter egos". Underground Comix and many creator-driven graphic novel narratives are indeed "transgressive" in terms of societal norms, so guest curator Cheryl Harper has selected original drawings from graphic novels that sync well with these other artforms to reveal the creators' "innermost demons".
Sadly, we are a bit too late to catch the opening talk launching the exhibit by the renowned Chris Ware (which happened on January 29th), however, you can turn up until April 26th to see the featured artwork and there will be two further related events: from 5:30 p.m. to 8 p.m. on February 20th, there will be a walk-through led by curator Cheryl Harper. There will also be an artist panel discussion with David Small, Peter Kuper, and Mark Newport, moderated by Harper on Friday, April 4th, at 5 p.m.
As for the contents of the exhibit, it is incredibly wide-ranging, so here are some of the areas of focus and the contributing artists:
Firstly, "graphic novelists who were contemporaries of early underground comix artists Robert Crumb and Art Spiegelman" including Justin Green, Julie Doucet, and Carol Tyler. Green's material will include a "stream of consciousness confessional about his Obsessive Compulsive Disorder closely aligned to his Catholic education" from Binky Brown Meets the Holy Virgin Mary.
Secondly, "unusual personal histories" will include more recent artwork by David Small, Ellen Forney, John "Derf" Backderf, and Gilad Seliktar. Backderf's work will include material from My Friend Dahmer, a first person account of his high school friend, Jeffrey Dahmer.
The third group of cartoonists in the exhibit will include Peter Kuper, Lance Tooks, and Sandy Jimenez who have all worked together on Kuper and Seth Tobocman's World War 3 Illustrated. Their artwork will include autobiographical and alter-ego based tales that range from travelogues to exploring cultural dichotomies. Multi-media artists also included in the show are sculptors Melissa Stern and Mark Newport, whose work shows "comix sensibilities" and painters and printmakers Arpita Singh, Hiro Sakaguchi, and Marcus Benavides who explore themes of violence, post-nuclear recovery, religious themes and also reveal comix influence.
The Stedman Gallery is located in the Fine Arts Complex on Third Street, between Cooper Street and the Benjamin Franklin Bridge, on the Rutgers–Camden campus. For directions to campus, please visit camden.rutgers.edu/resources/getting-to-campus. For further information regarding the exhibition, you can also contact Cyril Reade (856-225-6242).
---
---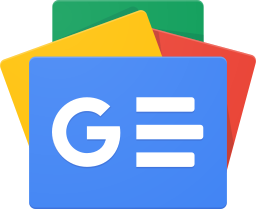 Stay up-to-date and support the site by following Bleeding Cool on Google News today!