Posted in: Comics, Recent Updates | Tagged: Comics, dc, preacher, sandman, vertigo
---
Contractual Changes On Creator Owned DC Comics I understand from a number of impassioned pleas by Vertigo creators that there has been a major contractual change instigated at Vertigo. And indeed I'm now told it will apply to all new creator owned series at DC, Vertigo or otherwise.
The most recent model saw creators working on a relatively lower page rate than work for hire (though the highest page rate in creator owned circles) and it was treated as an advance against monthly royalties – even if those royalties never paid out.
But previously the trade paperback and monthly comics payment dividends were separate – you were paid royalties on the collections from day one, no matter how the monthly series performed.
But now, if your book doesn't make enough money as a monthly, they'll won't pay trade paperback royalties until it's made enough money for the publisher.
But rather than affecting the lower selling books, it will probably affect all of them. The trade paperback clawback will kick in if monthly sales don't reach 50,000 – which Vertigo books haven;t really seen since the Sandman days. It's also possible that sales of trade paperbacks will never make enough to pay our royalties. And there are some current creators who depend on those royalties.
This won't apply retroactively, those books are bound by previous contracts. It will only affect new projects going forward. From whatever date this policy actually came in.
This year has seen a number of underperforming monthly books cancelled at the company including Unknown Soldier, Air and Madame Xanadu. Future plans for a number of original graphic novels have been abandoned if the books were not sufficiently completed, involved editors have been made redundant, and Bob Harras has taking editorial responsibility for Vertigo with certain responsibilities away from Executive Editor Karen Berger. This was explained to me by a senior DC executive as being part of a financial rationalisation of Vertigo, the realisation that certain books have bled money for the company, without any likelihood they may make money for the company in the future. And they'd rather concentrate on the likes of The Unwritten and American Vampire. Well this looks like the next step.
DC/Vertigo have found it difficult to attract what used to be their stalwart creators after a previous change in contracts. The likes of Warren Ellis, Garth Ennis, Ed Brubaker and others have chosen to take their creator owned books to Avatar, Image and Marvel, rather than give up half their media property rights. And now we have a new generation of Scott Snyder, Jeff Lemire and Brian Wood joining the semi-new generation of Bill Willingham, Brian Azzarello, Mike Carey and Peter Gross. But how will they react to the new deal?

A reduction of sales and orders across the board in the comics industry mean that more monthly comics at Vertigo are at risk from cancellation, unless the company can find a way to justify their publication to the beancounters satisfaction.
This new change may make it harder to keep some of the people they still have on board. But it may also keep some of their books in publication…
---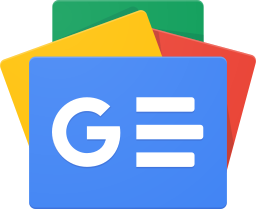 Stay up-to-date and support the site by following Bleeding Cool on Google News today!