Dark Horse's Leggings Line From Bombsheller Is Seriously Sexy
Back in 2014 just before ECCC, Dark Horse came across a company making leggings, but not just any leggings, super cool leggings, called Bombsheller. They worked with the company over the next year to develop a line of Dark Horse comic themed leggings and debuted three styles at ECCC 2015 (how did we miss this at BC??).The themes were X and Dark Horse, with Barb Wire announced at the show.
This weekend at Rose City Comic Con, the big news was the debut of Joelle Jones' Ladykiller as a theme and Carrie Fisher even stopped by the pick up a pair of the Ghost collage themed leggings also available.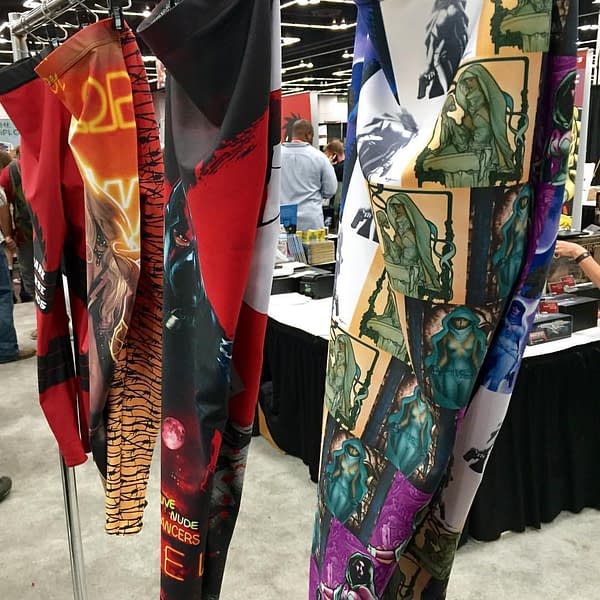 [Bombshellers at RCCC]
Bomsheller is a unique company in that they create print-on-demand patterns screened onto high quality fabric leggings at a fast turnover. To demonstrate this, Joelle Jones designed her Ladykiller leggings at RCCC and it was ready the next day, so it was designed, printed, and sewn in under 24 hours.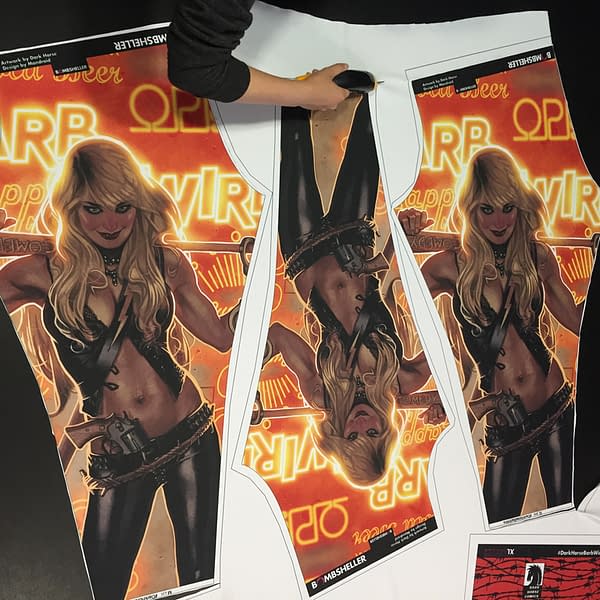 [The Barb Wire pattern being cut and sewn.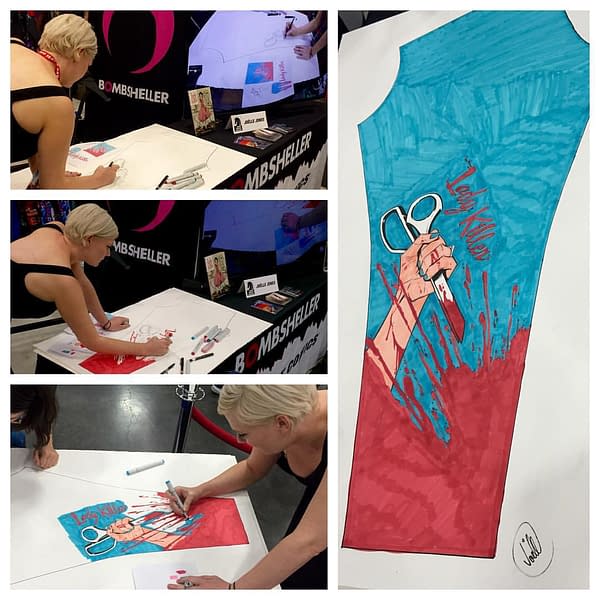 [Joelle Jones' process on creating the new Bombshells Ladykiller pattern at RCCC]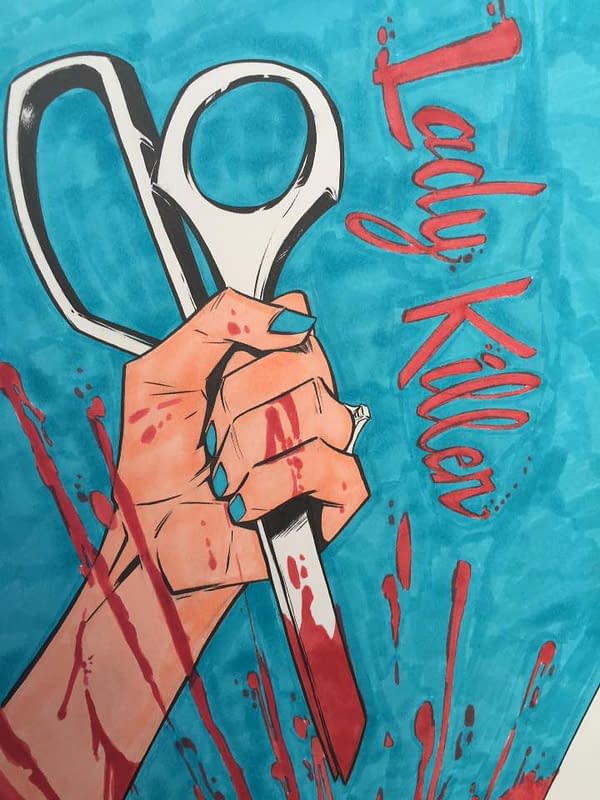 [Close up of Joelle Jones' design]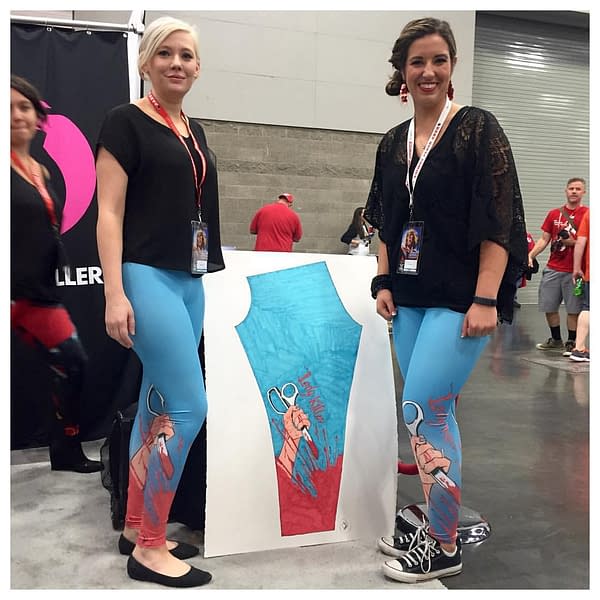 [Modelling the new design]
And the enthusiasm for the leggings spilled over to the convention after-party as well, resulting in this group shot at the ECCC 2015 party: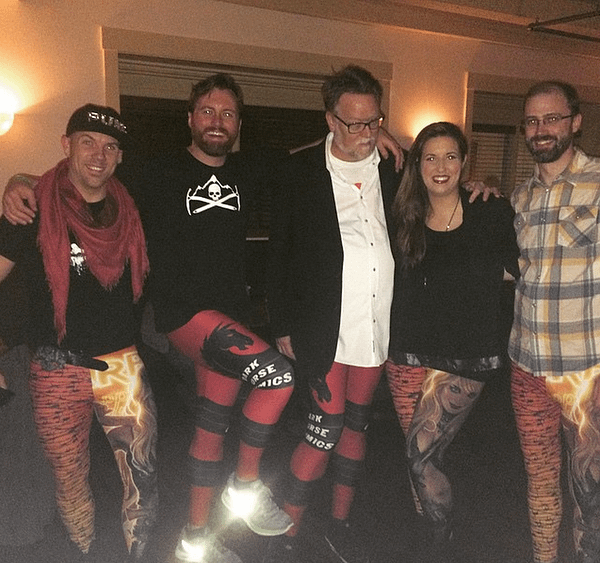 [That's three Barb Wires and two Dark Horse motifs…]
I've seen some comics-themed leggings in shops, most notable a few Marvel ones in Hot Topic, and they were fun and supported geekness. But they looked kind of juvenile to me, and were certainly grounded in a retro sensibility, mainly using comics from the 60's for their patterns. These new leggings, however, are quite simply hot. They are chic, mod, and much more cutting edge. More power to Bombsheller and to those wearing bold, modern comic art to show your fandom.
You can find out more about Bombsheller and their Dark Horse designs right here.