Dave Dorman Speaks Out Against Breastfeeding In His Comics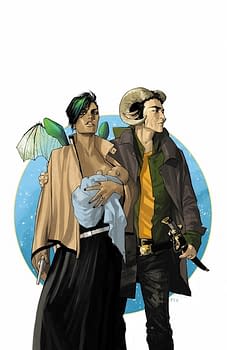 Women have been fighting for the right to breast feed publically for some time now. Every now and then, someone writes a letter to object, but today, in London, it's not uncommon to see a mother breastfeeding her child on a tube, on a park bench or in the Houses of Parliament.
But not, it seems, in a comic book that children might read. Like Saga by Brian Vaughan and Fiona Staples, due later this year.
Fantasy artist Dave Dorman, best known in sci-fi and comics circles for his Star Wars work, has a problem.
Juxtapozed against this image was Brian's specific quote, highlighted beneath the headline: "I just miss the days when I was a kid where you could pick up a No. 1 comic and it's not a reboot or a relaunch or something." Further along in the article, Vaughan shares how he was a "big-time Star Wars nerd" and how as a kid, he wanted to write this galactic family heroic saga, ala Star Wars. And that's exactly what I was hoping he would do. Then my eye drifted over to the promotional illustration by Fiona Staples, a gifted artist. My brow furled as I tried to process what I was actually seeing.

Funny thing. Like Brian, I read comics as a kid, too. I don't recall reading Ma and Pa Kent finding baby Superman in his little rocket from Krypton and in the next panel, Ma Kent pulling out her tit and slapping little Kal-El to it. I think I'll call DC and find out if I just happened to miss that particular issue.
In further commentary, Dave Dorman outlines how he considers this a shocking, offensive image inappropriate for his seven year old son. While everyone has the right to bring up their children as they see fit, I do find it a little sad.
And if that image is a bit too much for Mr Dorman and son, I hate to think how they'd react to the following scene, from the same comic…
---
---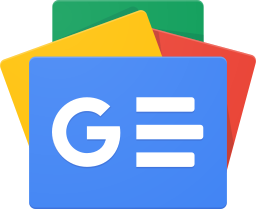 Stay up-to-date and support the site by following Bleeding Cool on Google News today!