Doing New York Comic Con With Pride
By Joe Glass For those who pay attention to such things and realise that Rich doesn't write every article on this site, you might know that I've been reporting for Bleeding Cool from SDCC and NYCC events for the last few years.
I am going out again this year. But with a bit of a difference: this year, I will be exhibiting my comic, The Pride, at New York Comic Con, in full, for the first time!
Now, that is not to say that in my time reporting for Bleeding Cool over the past few years I haven't been using that time to bring The Pride to Stateside events; but up until now, I have just done the odd signing session/hour with amazing folks such as Prism Comics and Comixology. I have also, amazingly to myself as much as anyone else, featured on panels at both events too.
This time, I'm not doing press at all. This time, I am full time exhibiting, as I do at my home cons here in the UK, thanks for the wonderful people of LGBT HQ. Why is this worth an article, I hear you ask? Well, aside from the fact I get to put out there on a pretty damn big platform that hey, I'm at New York Comic Con with The Pride at LGBT HQ booth (#1483), it's also an opportunity to discuss a bit about how I got here. After all, I make a small press, independent comic series, from Wales in the UK. I'm not working with a major publisher. I'm not rolling in the big bucks. So how did I get here?
End of the day, it has always been, and still is, my dream to write big mainstream comics. Marvel, DC, Image – these are my goals. They are not every independent comic creators goals, nor should they be, but they are mine. So when I was offered to go out and report for Bleeding Cool in NYCC that first time, I knew, expensive or not, it was an opportunity I couldn't pass up.
After all, as much as a lot of the big name creators may make appearances at some UK cons, editors, publishers, those kind of contacts, sadly do not very often. If I want to network, make the right connections, and bring my name and my works name into the minds of those kind of people, as well as a whole new audience in person, than there is only one thing to do: go to them.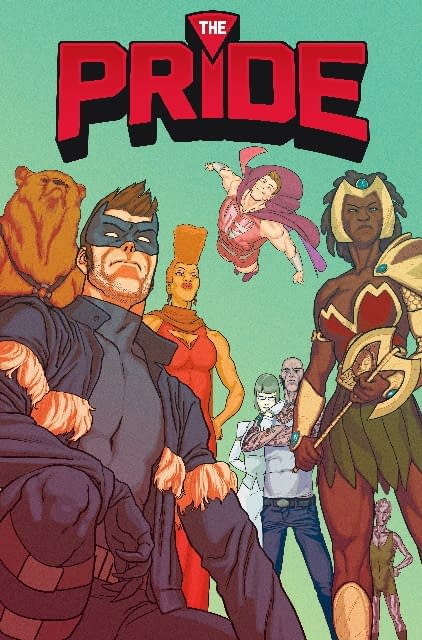 Over the last few years, that's exactly what I've done. I've met some of the most incredible people, met many of my heroes and people I have a tremendous amount of respect for. And as I've continued to do these trips over the years, so too have the opportunities to keep bringing my work over to new audiences kept coming.
Now, I am at the show as a creator only, not as a reporter with a comic on the side. This time, I get to focus entirely on my work, at one of the biggest comic cons in the world.
It's been hard work, expensive work, but also a lot of fun. And I am so proud of getting here.
If I had any advice to any other creators out there with similar aspirations as myself: take the risk. Go out to the big shows. Show your work off every chance you get.
Oh, and please stop by LGBT HQ, booth #1483, and check out The Pride comics and accessories, as well as all the other awesome stuff at the booth. And also, check out the Queer Culture: LGBT Presence in Pop Culture panel on Friday October 7th at 17:15 (Room 1A21) from New York Times' LGBT and Allies Affinity Network, TimesOUT (I'm on that too).
Joe Glass is a comic creator and contributor to Bleeding Cool. His comic work includes The Pride, about a team of all LGBTQ superheroes. It is currently available on Comixology and on its online store, and is soon to be collected. He also writes for Welsh horror comedy series, Stiffs, which is also on Comixology and has it's own online store.
---
---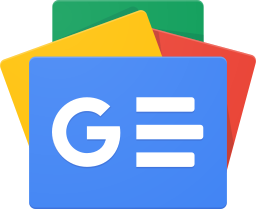 Stay up-to-date and support the site by following Bleeding Cool on Google News today!