Freakmagnets and Criminal Indictments—Archie Comics at Baltimore Comic Con
Archie Comics has been called one of the most progressive comics publishers around for some time now, particularly since the 2006 introduction of gay character Kevin Keller to the Archie universe. Several soon-to-be-released series like Afterlife with Archie and The Fox suggest that Archie Comics doesn't shy away from shifting its public image these days into more challenging realms, but the secret to their success seems to be building on longstanding good ideas rather than radical departures that might lose core readership. In the Archie Comics panel at Baltimore Comic Con, Dean Haspiel and Mark Waid revealed Haspiel's original pitch for the first issue of The Fox was even more intense than it will now appear and that Waid pointed out to Haspiel that he ought to break the first issue into two to ease readers into the "freakmagnet" aspect of its central character. Haspiel attempted to "normalize" him a little in the first issue before delving into the Apocalypse Now and Island of Doctor Moreau influenced storyline. "The Fox is a character who doesn't want to be a superhero", Haspiel explained, and so is "freaking out himself". The Fox series also features backup stories that will move at their own pace before coming together to "meet up" with the main storyline in the 5th issue (a fact that Haspiel admitted was a mild spoiler). It turns out that Haspiel and J.M. DeMatteis have wanted to work together "for years", referring to the New Crusaders series spin-off to The Fox. DeMatteis is intent to contribute to "building a new Red Circle universe" in the series.
Harvey nominee Dan Parent was on panel to talk about Kevin Keller, and the fact that he's now been working on Archie for 26 years in total. He teased an upcoming Kevin vs. Veronica issue where the BFFs come into conflict, with plenty of variant covers for fans. A new trade is coming up, with a forward by George Takei, who "guest stars" in one of the storylines, and Parent considers working with Takei a "highlight of his career". Archie itself is approaching 650 issues, and the landmark issue will feature a "Bollywood Love" cover.
Paul Kupperberg spoke about his work on Life with Archie and had a philosophical approach to how difficult things are for "Archie and his wives" in the split storyline. Expect plenty of conflict there, too, since, according to Kupperberg, "happy people don't make good stories (which echoed a similar sentiment from Dan Didio about Batwoman earlier that day, but at least here the characters are married!). In Archie and Veronica's lives, Veronica is going to be facing "indictment" for security fraud, and when Kupperberg commented on this, the panel chimed in to note how alarming Archie Comics have become lately with "freakmagnets and criminal indictments". The upcoming Sonic/Megaman collection cover was revealed and Ryan Jampole reflected that he used to draw Megaman with crayons in his Dad's sketchbook as a kid, which led to Dad complaining, and finally giving him the sketchbook, "why he is drawing comics now". His attraction to drawing Megaman is that he's "adorable and so dangerous at the same time", a winning combination.
During the question and answer period, Kupperberg (who has written a young adult novel about Keller's middle school days) and Parent were asked whether characters who existed before Kevin Keller were gay. Some hilarity resulted from the panellists weighing in on this possibility. Haspiel commented, tongue in cheek, that some of the other male members of the crew might have been gay all along. Kupperberg replied that no, there hadn't been gay characters before Keller and therefore the comics "need new characters" if they are going to explore gay relationships more fully in their stories. The panellists also hinted, however, that the upcoming Afterlife with Archie might "have some related stories".
Haspiel and Waid were asked about their methods of script development and Waid said that he takes his cues from Haspiel, who creates an initial synopsis before the two go back and forth in Marvel method process. For Haspiel, the "key is fun". "Otherwise, why are we doing this?", he asked. For Waid, having fun doesn't mean there are "no consequences" in the comic, or "no drama". The "tone" of The Fox may be light in the comic, but it has its serious side.
Archie Comics also hope to be making several big announcements at New York Comic Con this autumn, so stay tuned. What could possibly top the freakmagnet and indictment trajectory?
Hannah Means-Shannon senior New York Correspondent at Bleeding Cool, writes and blogs about comics for TRIP CITY and Sequart.org, and is currently working on books about Neil Gaiman and Alan Moore for Sequart. She is @hannahmenzies on Twitter and hannahmenziesblog on WordPress. Find her bio here.
---
---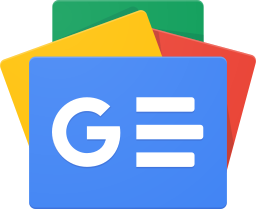 Stay up-to-date and support the site by following Bleeding Cool on Google News today!