Dark Souls Remastered (PC) Review: Challenging with Decent Visuals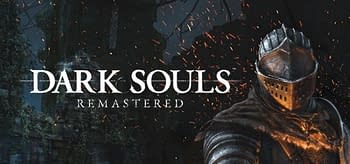 Dark Souls Remastered is a higher-resolution remake of the original game, geared towards modern consoles and PCs, with 60fps and HD to 4k resolution, depending on your particular system. It has a reputation of being a very challenging game.
I played it on PC with a keyboard and mouse; though I also fiddled around with it on my steam controller. Both worked decently, but it was obviously made with controllers and not keyboard and mouse in mind — using the controller felt more responsive than the keyboard.
Gameplay was challenging but not impossible, rewarding taking your time and exploring different approaches to gameplay. I was expecting something of a slog, but this was not the case. For me the grinding was annoying at times, but not wholly tedious. If you aren't a seasoned gamer, do not be afraid to pick this one up!
Visually, I enjoyed the settings and character designs — though some of the lower-poly monsters just seemed silly to me, such as the Asylum Demon, which my friends dubbed "Booty Demon". That being said, it didn't strike me with awe as Skyrim did when I first played. It is visually consistent, and the atmosphere created by the mixing of music and imagery is more somber and gloomy than Skyrim.
Character progression is more open and less linear than in Skyrim, and it doesn't take you by the hand to do this or that, leaving things up to the player to find his or herself. There is no easy mode either — though you can get help from your friends via co-op and can invade others' games or be invaded.
On the whole, I found Dark Souls Remastered to be a really fun, challenging game with decent visuals and sound. If you haven't played it before and are curious, I would totally recommend this for new gamers and fans alike.
[rwp_box_reviews id="0"]