Bleeding Cool likes to cover comic book Kickstarters. Indeed, some weekends you can hardly move for the things. But, as we all know, not every Kickstarter goes to plan. Here are a few that have disappeared, not delivered or are rather late in the delivery.
Some may be down to individual issues.
@richjohnston OK. The only 2 that have not fulfilled (out of 40+ backed) are Wild Blue Yonder and Anathema. Both never update, either.

— Alex de Campi (@alexdecampi) February 16, 2014
@TheIllumiNerdi @Richjohnston Yup. Pledged for all 6 issues to be sent to me as released, never got a single one.

— Alex de Campi (@alexdecampi) February 17, 2014
Checking on the updates don't seem to give a list of unfulfilled backers however. Wild Blue Yonder has slowed as a released series and there seems to be some sketch delay, but the creators are in communication.
@richjohnston Sullivan's Sluggers. Still haven't received a book and I probably won't.

— Brian Truitt (@briantruitt) February 16, 2014
Me neither Brian! Living in the UK for me is an excuse, apparently, as the creator underestimated foreign shipping, but many people have had problems with this volume. Although it seems as though people have been getting their money back if they request. I might just do that now.
https://twitter.com/MattMinerXVX/statuses/435114687500648448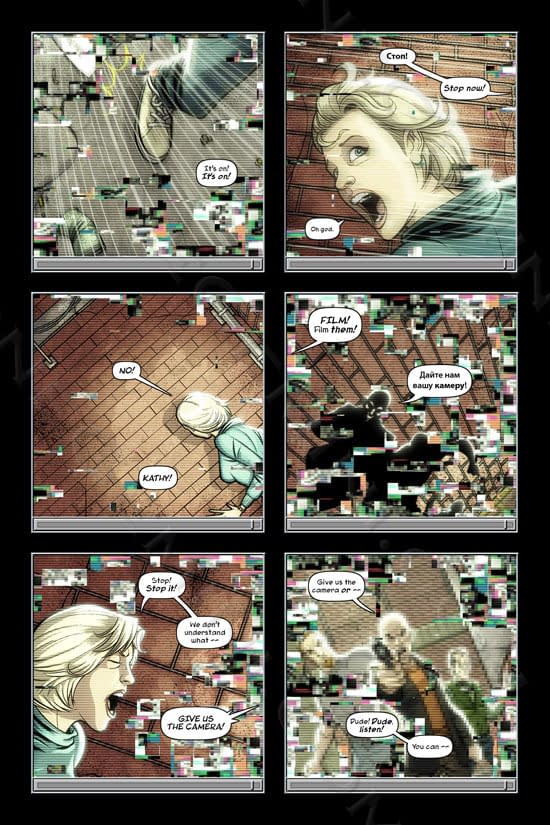 That would be The Raptor: FPS by Blair Shedd, and there are a number of old comments asking plaintively about rewards without responses.
@richjohnston an anthology comic that's vaporware, been over 2 years w/ no updates. This is an example why we stopped promoting Kickstarter

— Graphic Policy (@graphicpolicy) February 16, 2014
That would be Journeyman Anthology #1 from Noel Burns. And that is full of invective in the comments.
Lack of updates or responses, and the website listed is gone. Looks like this is vaporware.
Having backed at the 50 dollar level, I'd at least like to have an editor look at my script, even if I can't ever get the book :/

Noel is is still logging into KS – last login 5 days ago – so he can see these comments, just choosing to ignore them…

If this is dead then at least just post an update saying so.

He disconnected his Facebook account from his profile here and his website's url has lapsed. All I can think of, short of a lawsuit, is to confront him at conventions.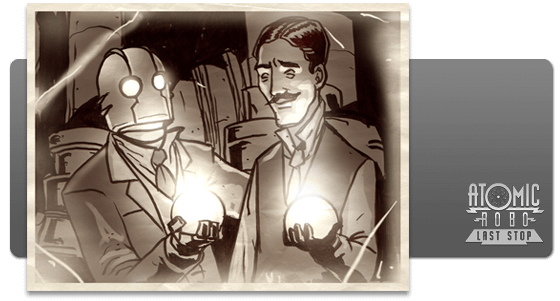 There are also plenty of complaints over the delays to Atomic Robo: Last Stop, a high profile animated short spinoff of the comic by Joseph Krzemienski.
Honestly I am feeling that we have been taken to the cleaners. I think it's bullshit that Mr. Clevinger would say he has nothing to do with the project. Really? It's your property. You just gave it to someone. I am going to file a report and I encourage everyone to also file.Theft is not a word I think one should use lightly, but judging from the lack of updates I believe that's what we may be involved in.

I understand that Kickstarter's a gamble, and that projects get delayed, but there are creators who communicate well regarding those delays, and ones that don't. The lack of communication here is pretty grating, and, I feel, the clearest sign that Team Robo isn't at all involved in the nuts & bolts of this project – if Clevinger & Wegener were involved, we'd know a lot more than we do now.

It's supremely disappointing – I can remember back when I was still optimistic about this project.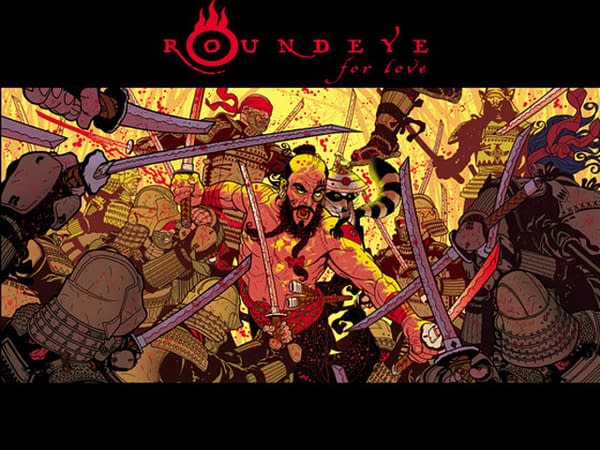 Tony Harris' Roundeye caused some problems, by originally being a Kickstarter that would supply people with a book, to being cancelled and restarted, now with the rewards only supporting the production of the book. It's always good to read the small print before you donate.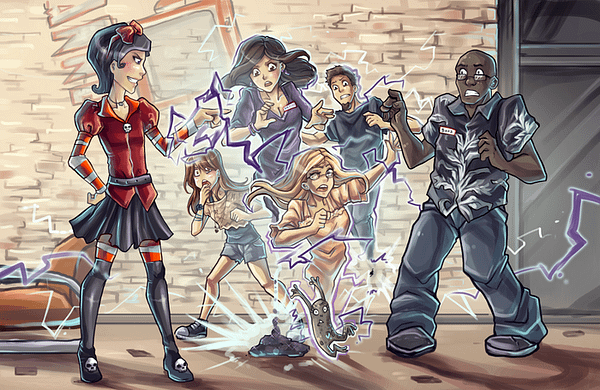 Malcolm Harris' Princess Lucinda and Witch Girls have gone MIA on Kickstarter despite reports of selling the completed books elsewhere.
I was stupid enough to back at one of the $60 levels for this project, and $75 for the RPG. Both of which have been ignored as he runs off with our money.

Also, he'd logged in on Jan 14th.

I find this Kickstarter to be the worst one I've backed. I accept that some projects just fail, but this one is available for purchase on Amazon which means that my meager reward (PDF files) do actually exist and the only reason why I've not received them is either incompetence or laziness.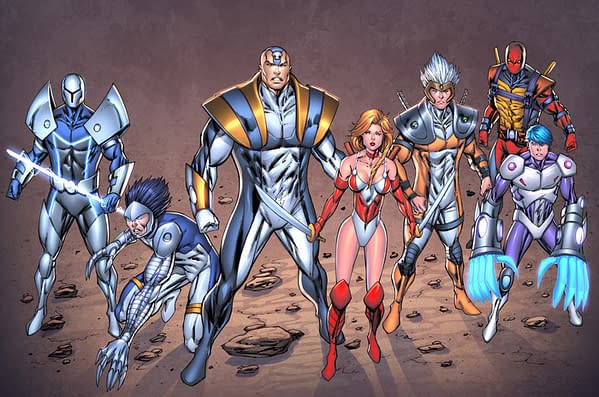 Rob Liefeld's Kickstarter for Brigade is another of the later, then later, then later books.
@robertliefeld I know I'm excited!

— Mat Nastos (@NiftyMat) January 14, 2014
But Rob recently wrote,
A number of publishers have approached me in the new year inquiring about implementing Brigade into their publishing plans. I am considering a number of them as potential homes/partnerships for these books which would begin with Brigade.

This will be decided in the next few weeks, I'll let you know as it develops. The kickstarter funds would be applied to making Brigade #1 available for free with whatever publisher I partner with, they would transfer into the larger publishing plan if that course is decided.
Micah Wright's The Duster may be late but they are keeping people up to date with regular updates. Equaly the Occupy Comics collection has, apparently gone to the printers. And there are still people waiting on Womanthology…
As ever, the main problems seem to be communication. Backers will seemingly forgive anything, including long delays in production, as long as they are kept up to date and not fobbed off. Once people stop talking that's when the lawyers start….
Enjoyed this article? Share it!