Live(ish) From The Games Shop: Second Chance Heroes, Action Henk, Super Comboman, Fist of Awesome
By Jared Cornelius
Welcome back to Live(ish) From The Games Shop. Last week's 4th of July celebration reminded me of independence, independence from retail releases that is. Yes, dear reader, the trend continues with only a very niche title being released at retail. But don't fret, this week digital returns and indie games come to save you from summer boredom. Time for a quick history lesson: remember when Abe Lincoln and Queen Elizabeth saved us from zombies with cannons and chainsaws? Developer Bottle Rocket Games does with their co-op isometric hack and slash, Second Chance Heroes. Pick historical figures like Joan of Arc, Genghis Khan, or 10 other characters and do battle with the undead, robots, and alien invaders. Second Chance Heroes looks to be a crazy mash up of Smash TV and Diablo and rounds out the experience with a bonkers story about cat videos and reality TV leading to the downfall of society. Join up in the four player co-op and experience the madness for yourself. Second Chance Heroes is available right now on Steam.

If you're a fan of Sonic the Hedgehog who's been consistently disappointed by Sega's failure to release a 2D Sonic game of any quality, developer Ragesquid may have the answer for you with Action Henk. Starring a cast of fake 90's action figures, Action Henk is a momentum based plaformer, using the colorful backdrop of a child's room as the setting. See Henk race along 15 levels, with huge cartoon loops and jumps. Slide, bounce, and grapple to beat your friends' scores and become the best Action Henk racer on the internet. Action Henk also features a medal based unlock system for further challenge, and alternate characters including his personal trainer Betsy. Action Henk is being released as part of Steam's Early Access program, and Ragesquid have promised more stages, items, characters, and a level editor. Action Henk released in Steam Early Access on Tuesday. What do you get when you cross a 2D platformer, a fighting game, and a brawler? You get Interabang Entertainment's Super Comboman, published by Adult Swim Games. The quirky 2D game features a really slick anime sticker art style with a signature quirk you'd expect out of the late night programing of Adult Swim. Super Comboman uses 2D platforming for its level traversal, but adds in the mechanics of a fighting game to do battle with enemies and solve environmental puzzles. With over 16 levels, unlockable moves, collectable stickers and a training mode, Super Comboman looks like an interesting take on 2D that we haven't seen since the Viewtiful Joe series. Super Comboman is available on Steam on Friday.
Speaking of brawlers developers, I Fight Bears has one for you in Fist of Awesome. The pixelated brawler tells the heart wrenching tale of one lumberjack's fight to free a world enslaved by bears. Another project born of a successful Kickstarter, Fist of Awesome wears it's 2D roots like a badge of pride, looking a great deal like one of last week's titles McPixel with a little bit of Superbrother's Sword & Sorcery EP. Much like McPixel, Fist of Awesome also prides itself on humor, and is purported to be filled with bear themed puns, so prepare for pun-ishment. Fist of Awesome also features a soundtrack composed by Brendan Ratliff AKA Echolevel, who's done work for the BBC along with other indie games. Fist of Awesome is available on Steam right now and also has an Ouya, I0S, and Android version too.
As for boxed products this week, the only thing being released is One Piece Unlimited World Red for PlayStation 3 and Nintendo 3DS. I really tried to research this and the only thing I can really tell is it's a One Piece game. I'm not sure if this is a brawler like the One Piece Pirate Warriors games, but I'm lead to believe it has some of that brawler combat in it. It also has an original scenario penned by series creator Eiichiro Oda. You know if this is your thing or not, so I'm not going to belabor this one.
Well that was a strange week for games right. In all seriousness I've heard some good things about Action Henk, and I'm really curious to try Second Chance Heroes. Strangely enough the Summer slog isn't hitting me too hard at this point, there's been enough stuff between my backlog, and the indie stuff hitting Steam every week I feel pretty good about not playing much in the way of boxed products these last couple months. I say that now, but we still have a whole lot of summer in front of us, and so few releases, it makes me wish they'd push some more of those fall titles up a bit to August.
Why not let me know what you're playing during the lull, I'd like to do a piece on what the community is playing and I'd be curious to hear your thoughts. To do this you can contact me on Twitter @John_Laryngitis where I promise I'll respond to you. You can also check out my other work, like Typing on The Dead, Bleeding Cool's Walking Dead recap. Find out about the other random pieces I do by following me on Twitter where I sometimes say mean things, but try not to.
Jared Cornelius is some guy from New Jersey who jumped of a bridge once, but it was high tide and a short drop. If you'd like to tell him about your death defying deeds, contact him on Twitter @John_Laryngitis
---
---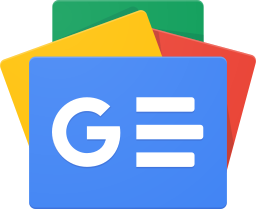 Stay up-to-date and support the site by following Bleeding Cool on Google News today!