Lying In The Gutters – 6th June 2011
This week, there has been one story on Bleeding Cool, told many many many times….
Top Twenty Traffic Stories Of The Week
1. DC Relaunch: Batgirl #1 And Nightwing #1
2. DC Relaunch: Ten Issue Ones Announced For DC
3. DC Relaunch: Full JLA Art Including Flash and Batman Designs
4. DC Relaunch: The New Superman #1
5. DC Relaunch: DC Confirms Full Reboot
6. DC Relaunch: Jim Lee Swears An Oath
7. DC Relaunch: The Hooking Up Of Superman And Wonder Woman
8. DC Relaunch: DC Women To Wear Trousers
9. The Great DC Relaunch Conspiracy That Just Happens Not To Be True
10. DC Relaunch: Geoff Johns And Jim Lee's Justice League #1 For September
11. DC Relaunch: Detective Comics #1 And Batman #1
12. DC Relaunch: The Issue One Renumbering Of The DC Universe
13. The Secret Origins Of The DC Relaunch
14. DC Relaunch: Greg Capullo's Cover To Batman #1
15. DC Relaunch: The Look Of Firestorm
16. DC Relaunch: Grifter #1
17. DC Relaunch Not A Reboot: Holding The Line
18. DC Relaunch: Teen Titans #1
19. DC Relaunch: A New Multi Colour Lantern Team
20. DC Relaunch: Legion Lost
I notice a certain theme. I think DC has won Lying In The Gutters.
Top Five Stories That Had Nothing To Do With The DC Relaunch Whatsoever
1. Death Comes To Fear Itself
2. Ten Thoughts About Doctor Who
3. Another Round Of Questions With Rob Granito
4. Who Really Wrote X-Men First Class?
5. Marvel Advertisises DC And DC Advertises Marvel
Ten More You May Have Missed Amidst The Relaunch
1. Pro-Life Horror Film Gets A Real Humdinger Of A Trailer
2. The Massive by Brian Wood and Kristian Donaldson
3. Windwalkers – The New Sci-Fi Toon From The Director Of Dobermann (And What's This About Dobermann 2?)
4. San Diego Comic Con Exclusive – Dave Stevens: Complete Sketches & Studies
5. Dumb Names In Movie Credits
6. Seconds – Something New From Bryan Lee O'Malley
7. SCOOP: Thor Scribes Writing New Adventure Film For Peyton Reed
8. WonderCon Without A WonderVenue
9. Kevin Smith Moving Release Of Red State Forward, Planning To Publish Script Of Hit Somebody Before Shooting The Movie
10. Teaser Trailer for the Thrill Electric by Leah Moore, John Reppion, Emma Vieceli and Windflower Studios for Channel 4
And special thanks to Adi Tantimedh, Nevs Coleman, Joel Ronson, Aaron and Mike and Kate Kotler
---
---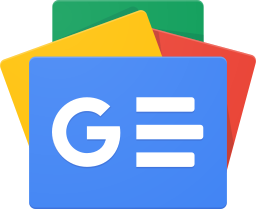 Stay up-to-date and support the site by following Bleeding Cool on Google News today!