Comparing Marvel vs. DC to the 2016 Presidential Election Results
Marvel Comics and DC Comics control the two most complex fictional narratives in human civilization — the Marvel Universe and the DC Universe — across comics, film, TV, games, novels, and more.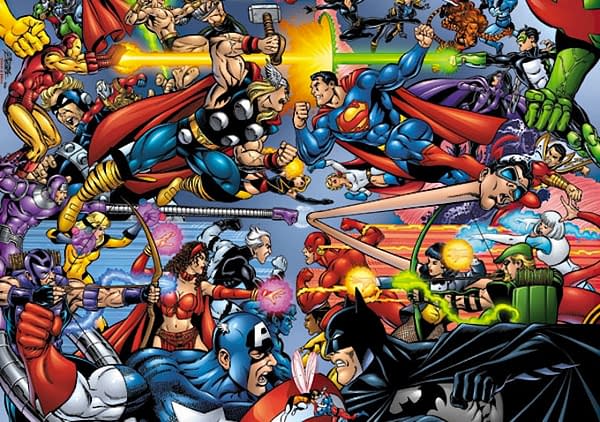 But to which do you align? Are you DC dedicated or a Marvel zombie? Well, US Dish has asked the question using Google Trends. And the results seem… eerily familiar. Red for Marvel, Blue for DC, Purple for 50/50.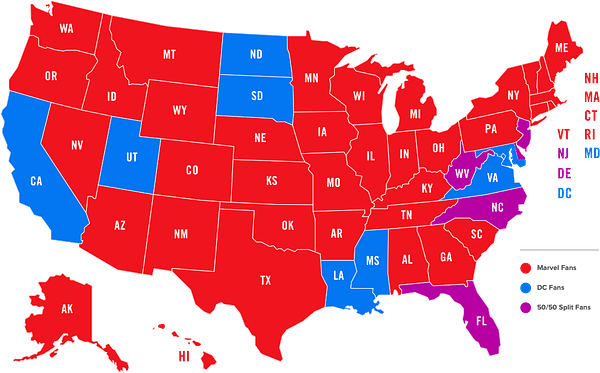 The coasts are more likely to swing to DC Comics while the middle states are more likely to prefer Marvel. Oh, and Florida is a swing state. But was I the only one who got a little deja vu looking at that spread?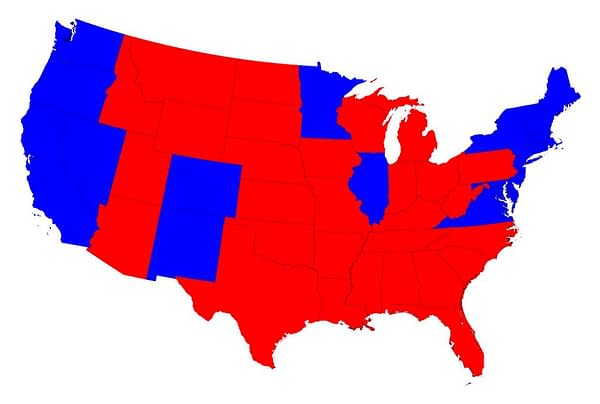 That's the 2016 US Presidential election results.
I mean, it's not a one for one. New York went for its home publisher Marvel, for example. And a number of neighbouring states swap their correlated allegiances. But the electoral map of the Presidential election does seem to have some correlation, doesn't it?
The three most Marvel Comics-supporting states are Kentucky, Oregon, and Indiana, two strongly Trump, one strongly Clinton. However, the three most DC Comics states are Maryland, California, and the District of Columbia, three of the top four Clinton-supporting states.
No wonder Marvel Comics removed this joke from preview to publication…

While DC Comics were happy to keep this one in.

When Spider-Man fan President Obama was elected, Marvel put him in the Spider-Man comic book in a special story and got lines around the block. We haven't seen anything similar for Batman-fan Trump.
It's going to be a really interesting Fourth of July this year, isn't it?