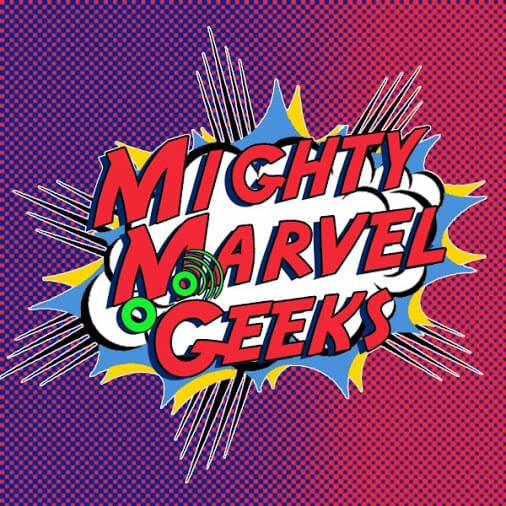 Bleeding Cool welcomes back the podcast Mighty Marvel Geeks, hosted in part by Mike Ehmcke, who also hosts the podcast We Be Geeks, which runs on Bleeding Cool on the weekends. Here they talk about all things Marvel-related, and especially what their top picks are for the Marvel books coming out in the week ahead.
They say:
The agents return with another issue of Mighty Marvel Geeks. This week, the agents speak with former Malibu/Marvel editor, Roland Mann. Roland helps fill the archives of tales from his old Malibu days from how he started to the Marvel purchase. From his own Cat and Mouse to how Men in Black got picked up by Hollywood. Mighty Marvel Geeks NCBD picks for September 23, 2015 are: George Romero's Empire of the Dead: Act Three #5, Kanan #6, MARVEL UNIVERSE ULTIMATE SPIDER-MAN: WEB WARRIORS #11, Captain Marvel & The Carol Corps #4, Deadpool Vs. Thanos #2, Fury: S.H.I.E.L.D. 50th Anniversary #1, Years of Future Past #5, Inhumans: Attilan Rising #5 & 1872 #3. Roland Mann gives us the Marvel Unlimited picks for this week with three different story arcs to read, they are: Avengers (Volume 1 1975-76) #141-148, Captain America (Volume 1 1975) #180-185 and the six titles making up the Kraven's Last Hunt story arc(1987) – Web of Spider-Man #31-32, The Amazing Spider-Man #293-294, and The Spectacular Spider-Man #131-132.
Subscribe today on iTunes and Stitcher and leave a 5 star review. Leave a voice mail for your outlet of all things Marvel at 321-219-8227. Email us at mmg (at) webegeeks dot net with any news, questions or comments.
Follow us:
Twitter: @MarvelGeeks @Uncleservo @bluesman1103
Facebook: Mighty Marvel Geeks
Marvel Geeks Assemble! Mighty Marvel Geeks Podcast is hosted by Mike Ehmcke (@MarvelGeeks) Along with Eric Allen (@UncleServo) and Kylan Toles (@bluesman1103)Co-Hosts., This podcast is about all things Marvel! You can find us on Facebook (https://www.facebook.com/mightymarvelgeeks).
Enjoyed this article? Share it!