More Marvel Amazon Fishing And A New Name For Adamantium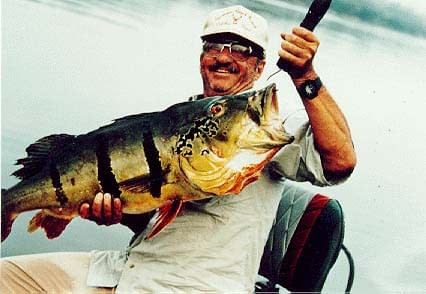 So we ran a piece on Dan Abnett and Andy Lanning getting their Guardians Of The Galaxy run collected in complete editions.
But they aren't the only big books on the way from Marvel.
First there's since from the rather thick paperback Epic Collection line… but no, not Groo The Wanderer. More's the pity.

Avengers Epic Collection: Judgement Day (#278-285 and Avengers Annual #16; PLUS: Marvel Graphic Novel #27: Emperor Doom; X-Men vs. Avengers #1-4; and West Coast Avengers Annual #2)

Fantastic Four Epic Collection: Into the Timestream (334-346, ANNUAL 23; MATERIAL FROM NEW MUTANTS ANNUAL 6, X-FACTOR ANNUAL 5, X-MEN ANNUAL (1970) 14)

Amazing Spider-Man Epic Collection: Ghosts of the Past (259-272 , Annual 18-19; Web of Spider-Man (1985) 1, 6)
Then it's time to start thinking Guardians Of The Galaxy movie
Avengers: The Legacy of Thanos (#255-261, Avengers Annual #14, and Fantastic Four Annual #19)
And Omnibus time.
Wolverine & the X-Men by Jason Aaron Omnibus

Punisher Max by Jason Aaron Omnibus

Infinity Gauntlet Omnibus (Silver Surfer (1987) 34-38, 40, 44-60; Thanos Quest 1-2; Infinity Gauntlet 1-6; Cloak & Dagger (1988) 18; Spider-Man (1990) 17; Incredible Hulk 383-385; Dr. Strange, Sorceror Supreme 31-36; Quasar 26-27; Sleepwalker 7)
A collection for these themed volumes
Jeph Loeb & Tim Sale: Yellow, Blue and Gray (Daredevil: Yellow, Spider-Man: Blue, Hulk: Grey)

Marvel Masterworks: The Avengers Volume 14 (129-135 , GIANT-SIZE AVENGERS (1974) 2-4; FOOM (1973) 12)

Fury Max: My War Gone By Oversized hardcover

Spider-Man: The Complete Alien Costume Saga Book 1 (AMAZING SPIDER-MAN (1963) 252-258 ; MARVEL TEAM-UP (1972) 141-145 , ANNUAL 7; PETER PARKER, THE SPECTACULAR SPIDER-MAN (1976) 90-95)

Daredevil by Mark Waid Volume 3 Oversized hardcover (#22-36)

Marvel Masterworks: Captain Marvel Volume 5 (47-57; Avengers Annual 7; Marvel Two -In-One Annual 2)

Inhumanity (Avengers Assemble 21-23, Inhumanity 1, Inhumanity : Medusa 1, Uncanny X-Men 15, Indestructible Hulk 17-19, New Avengers 13, Iron Man 20.INH,
And Kurt Busiek and Alex Ross' Marvels gets a Marvels: The Platinum Edition Slipcase which appears to be the new name for their massive Adamantium format,
Marvel's super-sized "Adamantium Collection"-style format continues, shining a well-deserved spotlight on a true Marvel classic! Within the Marvel Universe, heroes soar high in the skies, ready to battle the villains who threaten their world. Yet living in the shadow of these extraordinary icons are ordinary men and women, who view the "Marvels" with a mixture of fear, disbelief, envy and admiration. Among them is Phil Sheldon, a New York City photojournalist who dedicates his career to covering the exploits of the Marvels and their effect on humankind. A richly painted historical overview of the entire Marvel Universe, Marvels spans the 1939 debut of the Human Torch to the fearsome coming of the world-devouring Galactus, culminating in the shocking death of Gwen Stacy, Spider-Man's first love. Plus: an extensive and gorgeous Alex Ross art gallery!

COLLECTING: MARVELS 0-4