The first panel of Saturday at NYCC saw DC announce its latest plans for its current crossover event, the Year of the Villain. This was after an introductory video that included clips from Doom Patrol on the DC Universe app and the Animal-Vegetable-Mineral Man (everyone should watch that show).
Hector Navarro of DC Daily, moderated a panel that included Cecil Castellucci, Scott Snyder, Jock, Cully Hamner, Joshua Williamson, and James Tynion.
Each panelist was asked who their favorite DC supervillain was. Tynion said that the best part of this crossover is not having to choose though he added that he believes Lex Luthor to be one of the best villains in the comics medium.
Castellucci said Catwoman who she describes as an incredibly complex character. Snyder said that it was a new arrival, the Batman Who Laughs, though the Joker remains a perennial favorite. Snyder believes that the BWL is "the demon under your bed. He says that all of the things you say about yourself are true and that they are going to bring you down."
Jock also said Joker though Williamson said that his favorite is the Reverse-Flash, Eobard Thawne, because "he's a fanboy and there is nothing scarier than that." Hamner added that his favorite is also the Joker because he is "evil and vaudeville."
Snyder says that when he pitched the story Dark Knights: Metal, with Williamson and Tynion, that it was a three year plan and that he wants "to build an ecosystem of stories." The current story, featuring those heroes infected by the BWL, came out of that original plan. Their goal as creators was to have the various ideas "fan out into different stories and then come back and crash into themselves."
After dealing with the Infected, the heroes of the DCU will have to contend with the story Hell Arisen and then "something we can't talk about yet," according to Snyder.
Tynion added that there exists a map of everything that they want to do. This includes Justice League: New Justice, Justice League, JL Dark, and JL Odyssey. Alongside these main titles was a sort-of parallel, shadow series of events that includes work such as Jock's BWL's series. Their goal was to have fans believe that these were not necessarily connected, with Luthor in Justice League and BWL on a separate adventure, but now everything is converging.
Arriving fashionably late was rockstar artist Greg Capullo who seemed surprised to be here considering that he is not currently working on a YOTV title. He added that "anything you ask me to draw, I'll draw the hell out of." He took his place at the head of the line-up.
Capullo, who never took his sunglasses off, said his favorite villain in the DCU is Scott Snyder and added that the writer would would be best represented by "a plushie that held inside it a clawed demon always ready to slash you."
Williamson had been asking DC for years to write Batman/Superman so his current run, which just launched, is a "dream project." The two heroes are up against the BWL and he added that you will get to see their relationship through the BWL's eyes, who previously killed his Superman. Williamson added that "he regrets that because he now knows he could use him."
Revealed at the end of Batman/Superman #1 was the Shazam Who Laughs. This character arose from the fact that the Billy Batson of the BWL's world was kept as one of that character's Feral Robins. Williamson said it was important to find an actual in-story reason as to why such a wholesome character would be dark and twisted.
Williamson namechecked Underworld Unleashed, the crossover story from the mid-1990s that featured DC's Devil stand-in, Neron, wanting to corrupt the purest hero in DC. He added that at the time fans were meant to think this was Superman but the twist was that it was Billy Batson, then called Captain Marvel.
A special version of Batman/Superman #1 was handed-out to each attendee at the panel. It featured an additional clear plastic cover that show infected heroes (Donna Troy, Blue Beetle, Jim Gordon, Shazam, Supergirl, and Hawkman) to be known as the Secret Six.
During this preceding Summer DC ran a story featuring the newly christened Apex Predator Lex Luthor offering "dark gifts" to many of DC's supervillains. Castellucci said that her story, featuring Batgirl, was her first proper in-continuity story. She is excited to use her new villain, Oracle, since the character has a look and name that has a deep connection with Batgirl's history.
She added that she was excited to upgrade Killer Moth, a villain who "spent his last Bitcoin to upgrade his tech to as high a level as he could." As a result of this Batgirl has lost everything. This will be used to show that the character can be resourceful and rebuild, "for what is coming."
Tynion loves writing the JL Dark title. He wants to bring in more "core magic-mythology pieces and everyone is okay with that." He is most excited for having a chance to write the classic Wonder Woman antagonist Circe in the title.
Snyder said that the Justice/Doom War will be the finale of his JL story and will span the entirety of the DCU timeline. He added that Jorge Jiménez, the artist on the title, is "embarrassingly gorgeous" and that each time he sends a picture of a finished page of art it includes Jiménez flexing.
The League will be searching for components to something they will need to claim victory. This will take them to the settings of such class stories as DC One Million and Kamandi, as well as featuring "the big Justice League and Justice Society crossover."
Hamner worked with Tom Taylor on a Black Mask one-shot origin story. Hamner admitted that he is not part of the macro-planning and is more of an actor rather than a director. He needed to find a visual way into the character of Black Mask. he added that "Taylor wrote that something is not right about him and the thing I came up with is to make one of his eyes smaller in each scene."
The moderator added that Hamner made him hate Young Bruce Wayne who shows up in this story with his parents as a handsome, wealthy, and cocky kid. Hamner wanted to try to make Black Mask visually unique with no similarities to Red Skull.
Williamson says that he had Captain Cold join the Suicide Squad because he wanted to take him to a place where he would realize that he had become his own father. The character hated his father because he was abusive and said his biggest crime was that he never took care of his family. Williamson said that this is what Cold believes has happened with his "family" of Rogues who were dying in the Squad. This is why Cold is drawn with a beard. As a result, when Apex Luthor comes to him with an offer, Cold only agrees is he is allowed to bring along all of the Rogues.
Tynion will be writing the YOTV: Hell Arisen story which will feature Apex Luthor battling the BWL. This is "everything I have wanted to write since I was 16."
Snyder said that Superman formerly beat Luthor by assuming that people were fundamentally good and that they would side with him against Luthor. Now things have shifted so that Luthor assumes all people are bad and will side with him against Superman. This is what Snyder describes as the key to the villain's victory in the current story. The BWL on the other hand only cares about winning, nothing else. BWL is the embodiment of the often-repeated phrase that "Batman always wins."
Tynion says that what is coming in November is "the Darkest Day in the DCU. The day the villains win."
Capullo mentioned that Snyder is "just as bad at texting as he is with writing… walls of text that are so long." He added that drawing the BWL is "comfortable slippers for me… a heavy metal type of guy. I know both of these worlds very well." Capullo's son was pointing out a Joker piece on merchandise advertised on social media and claiming it was his and Capullo had to point out that it was actually Jock's. He added that he believed that "it was a masterpiece."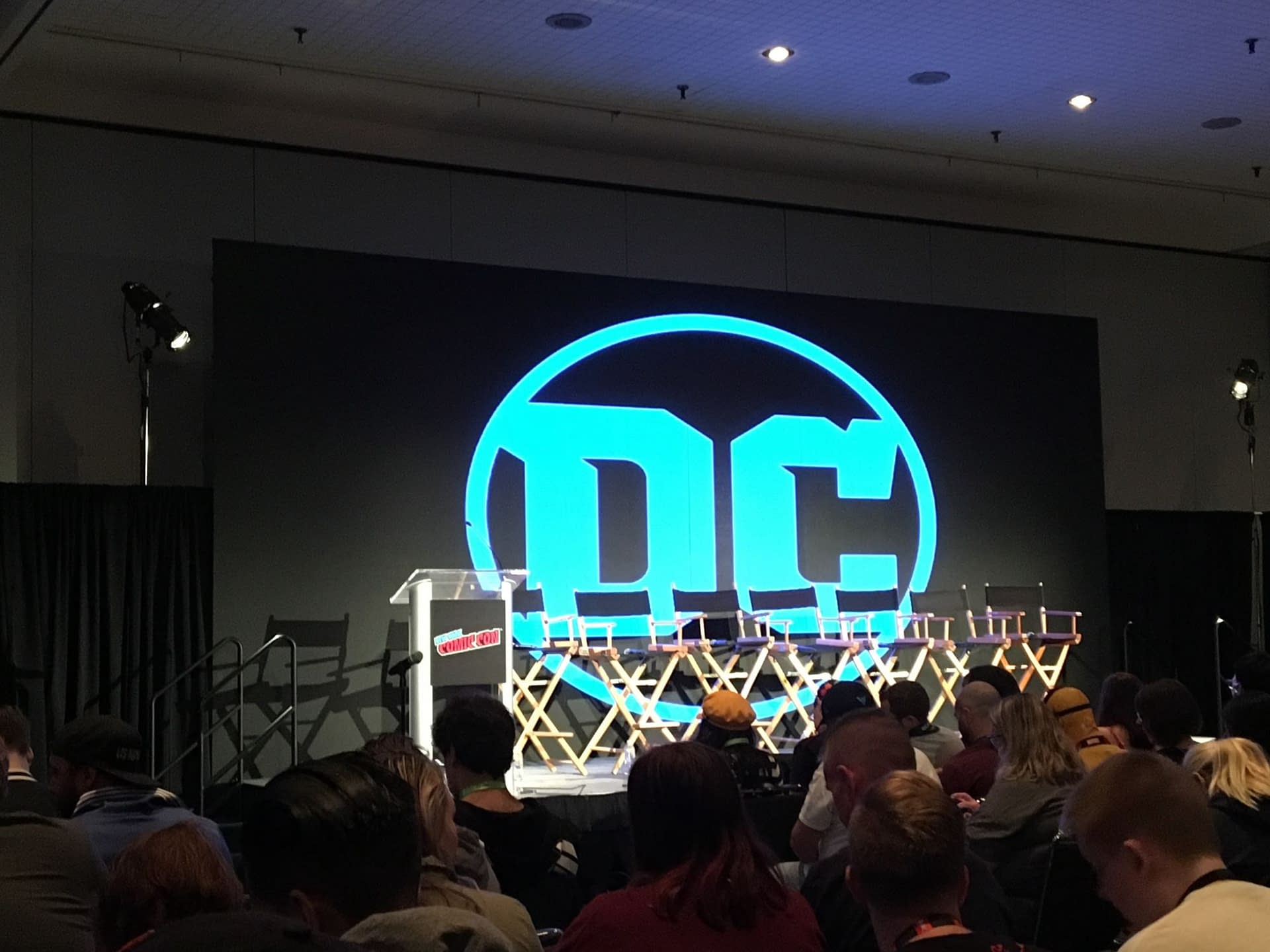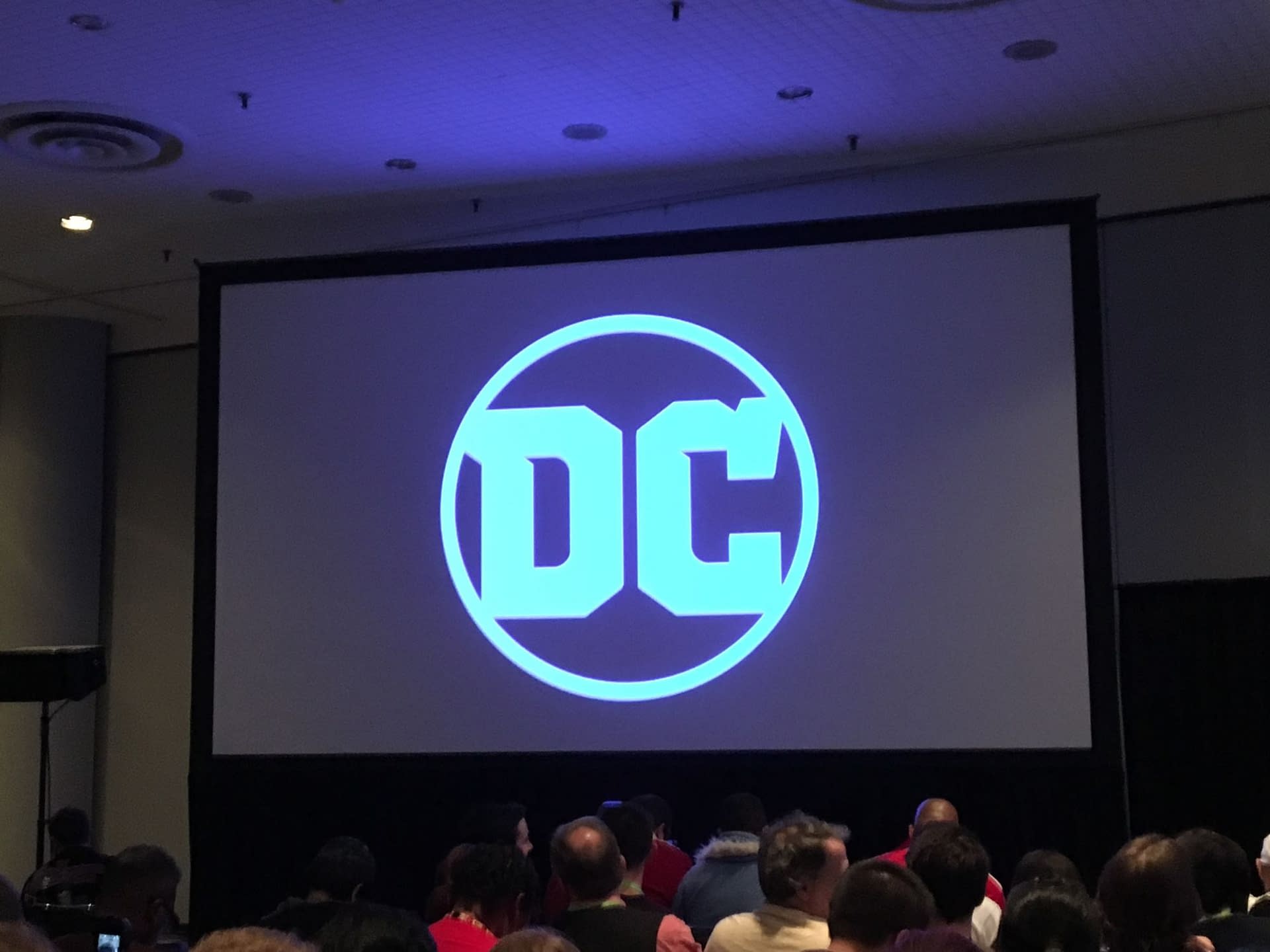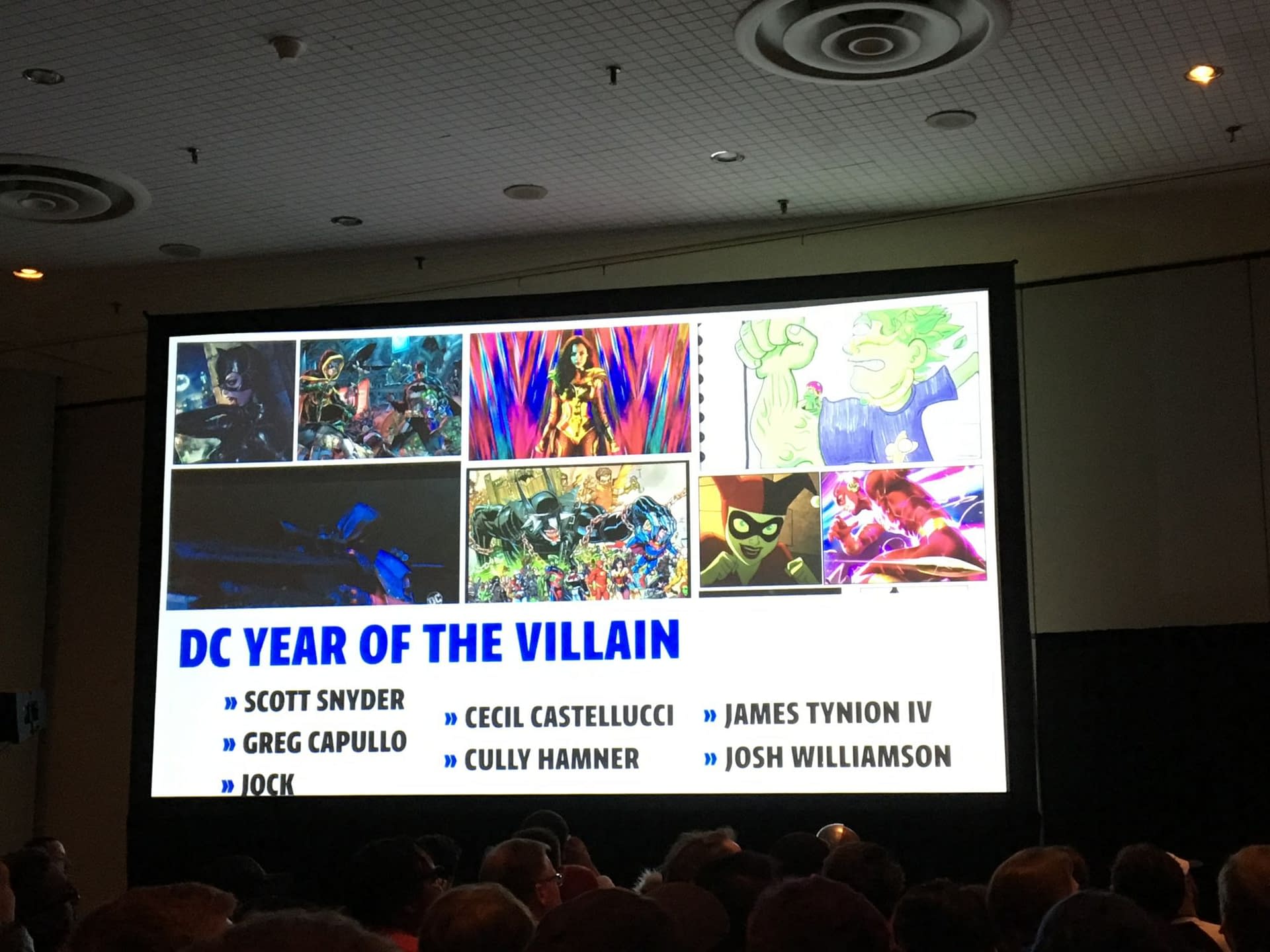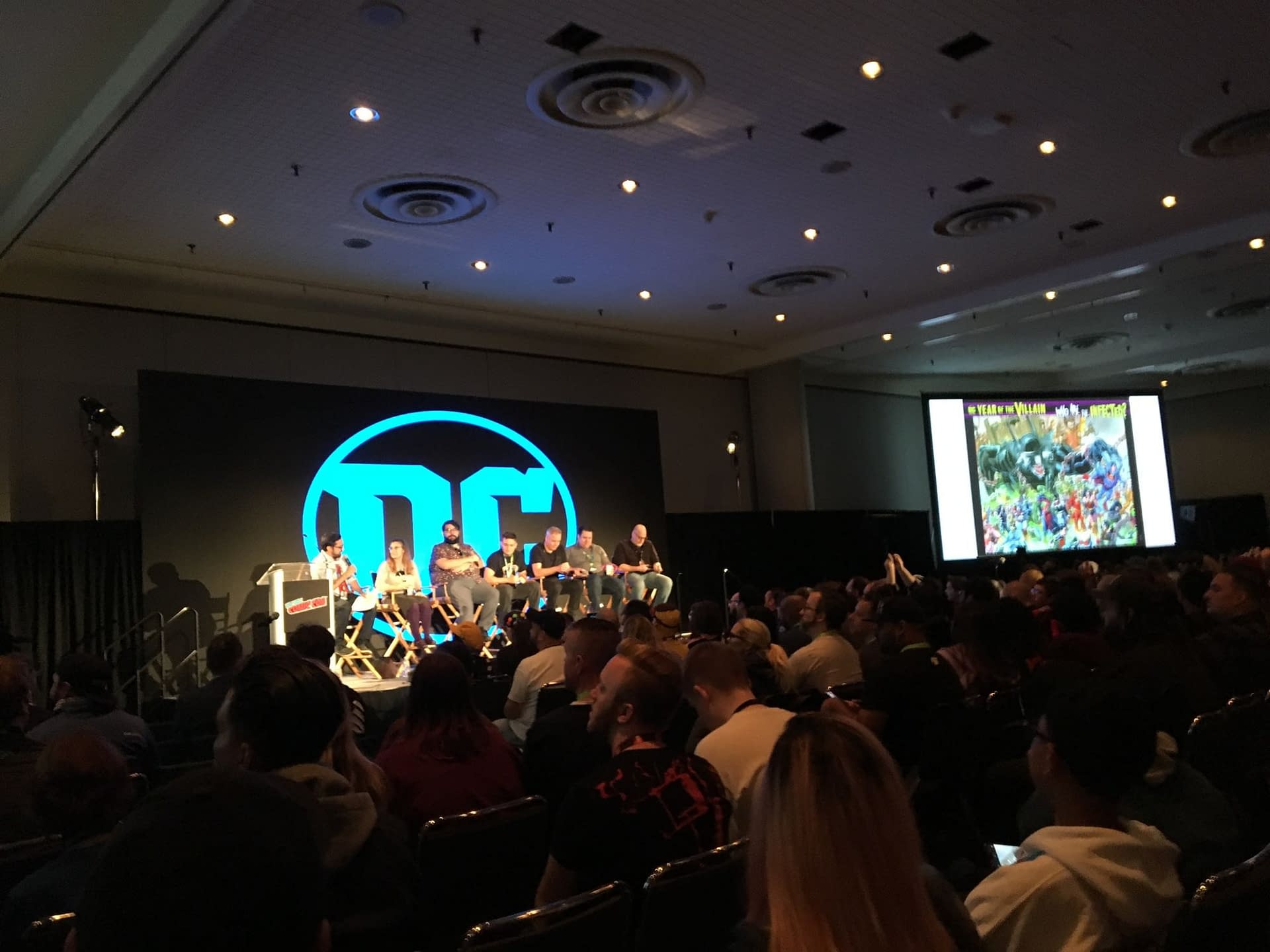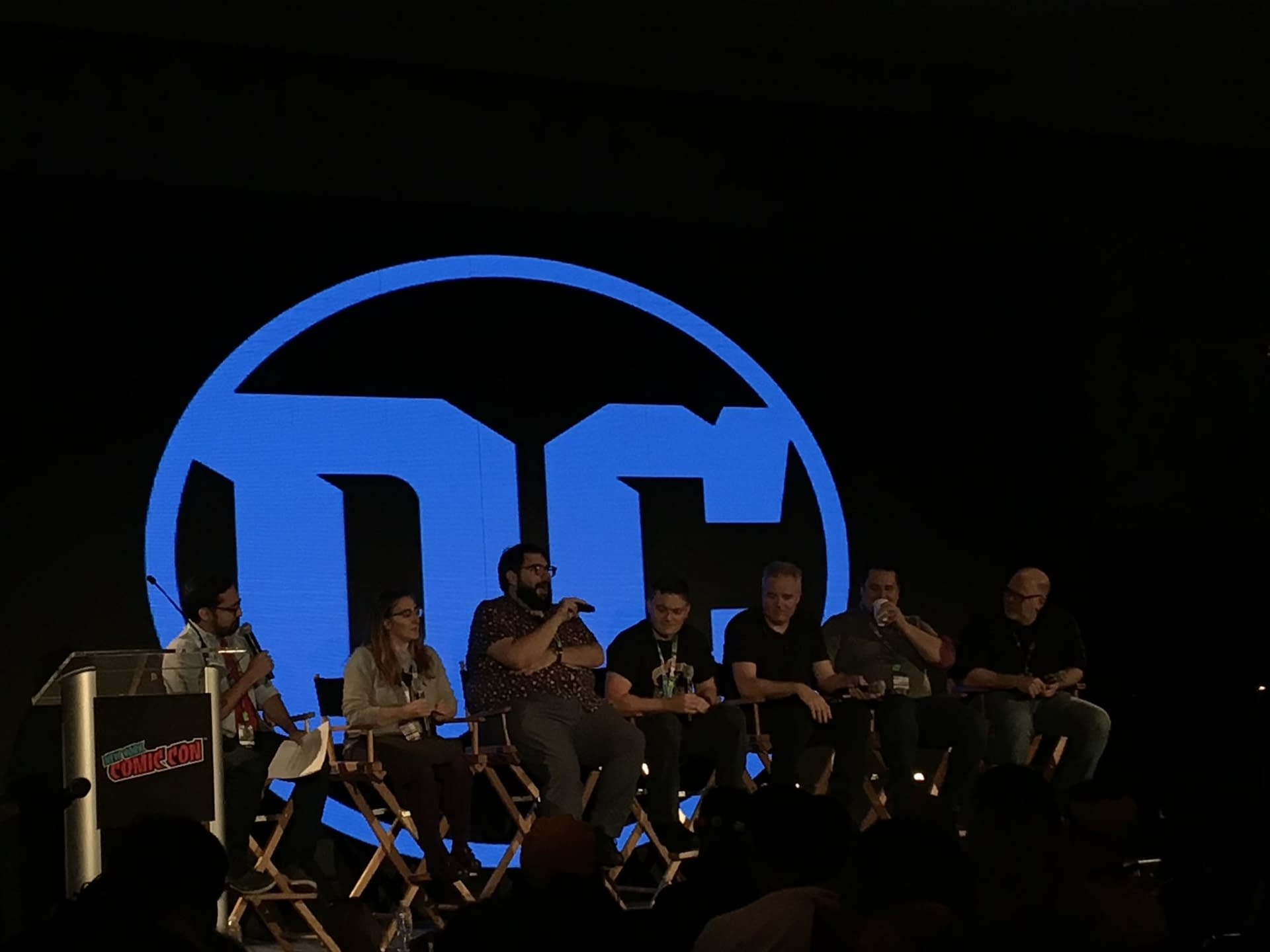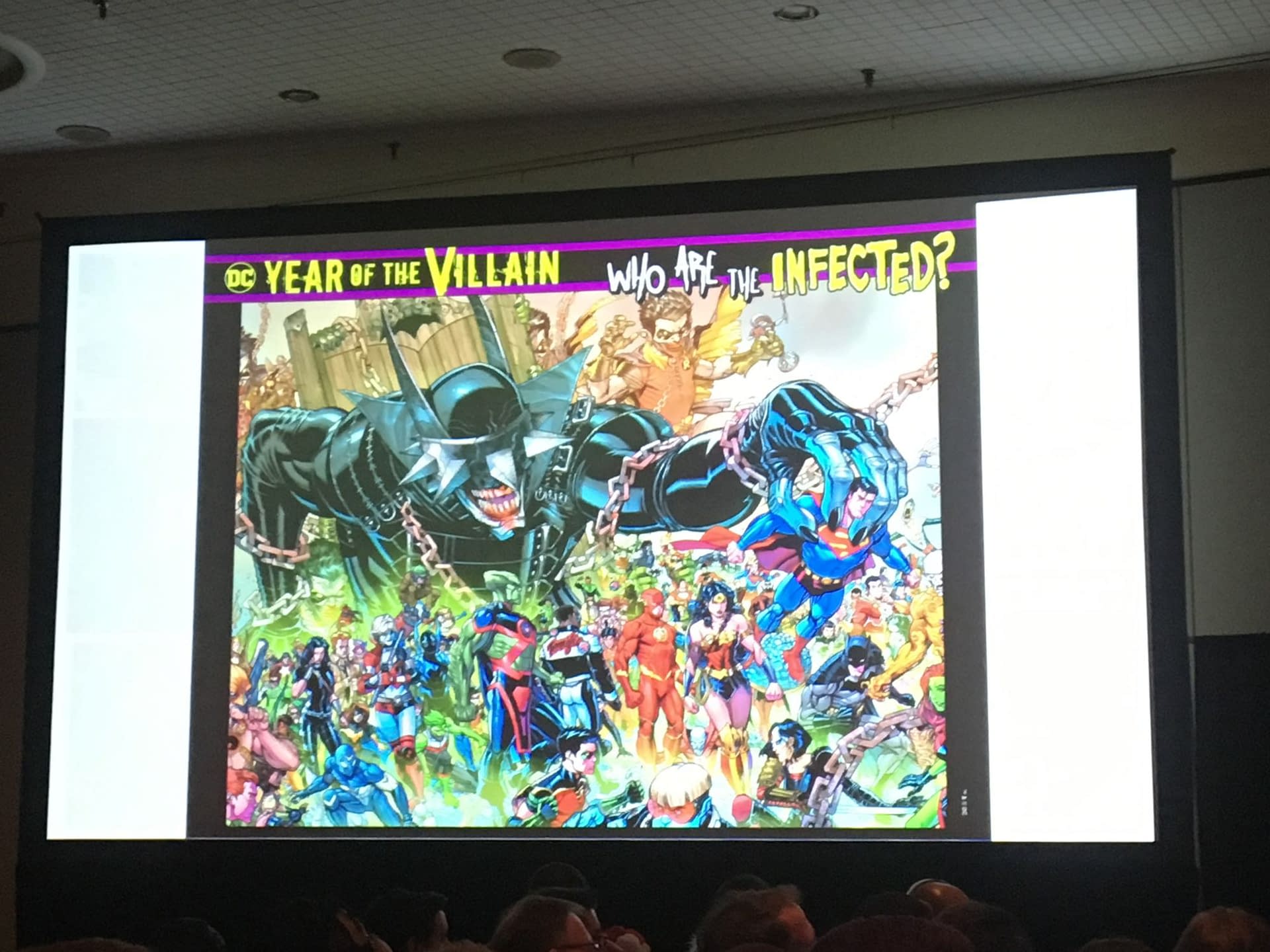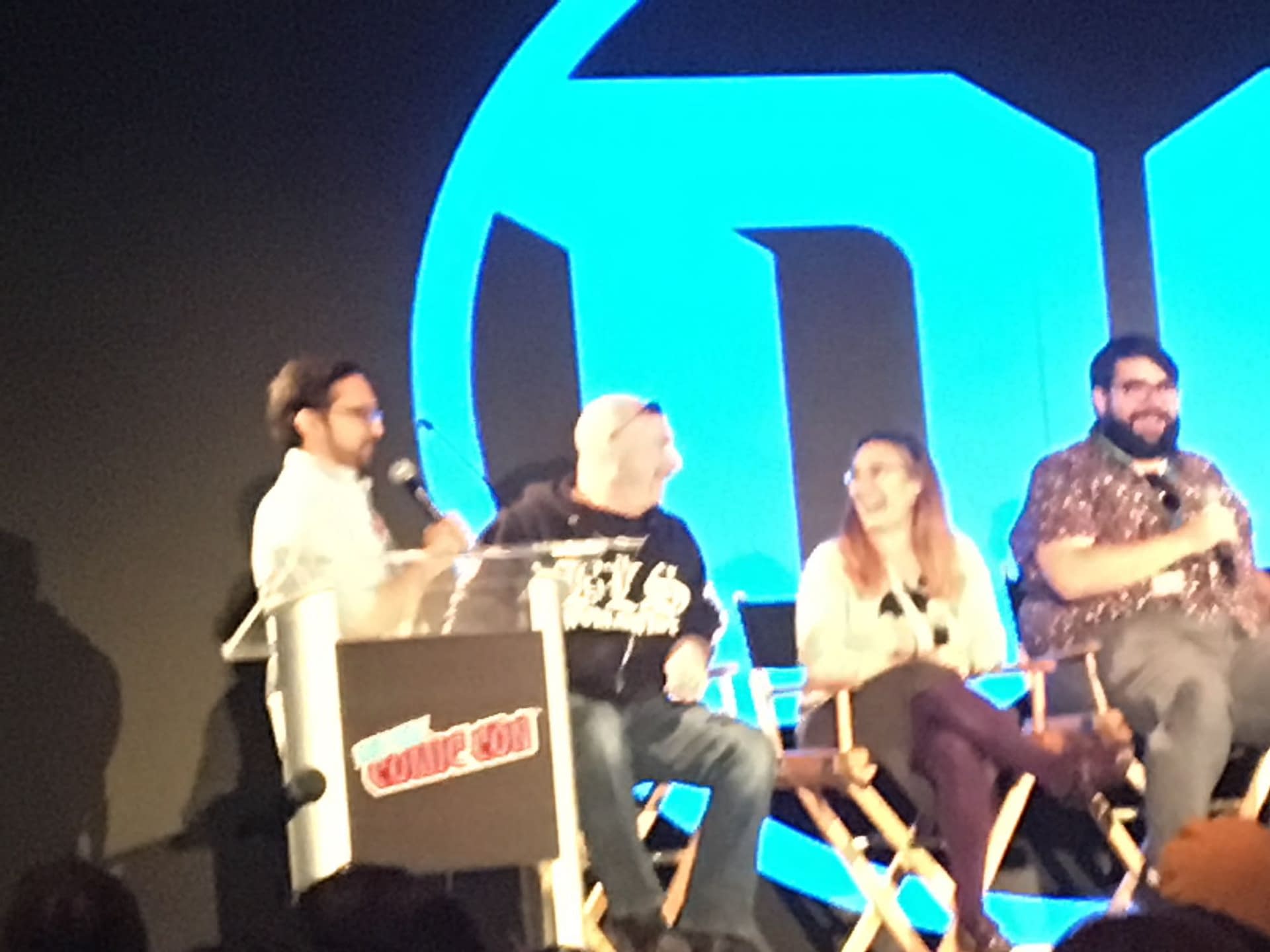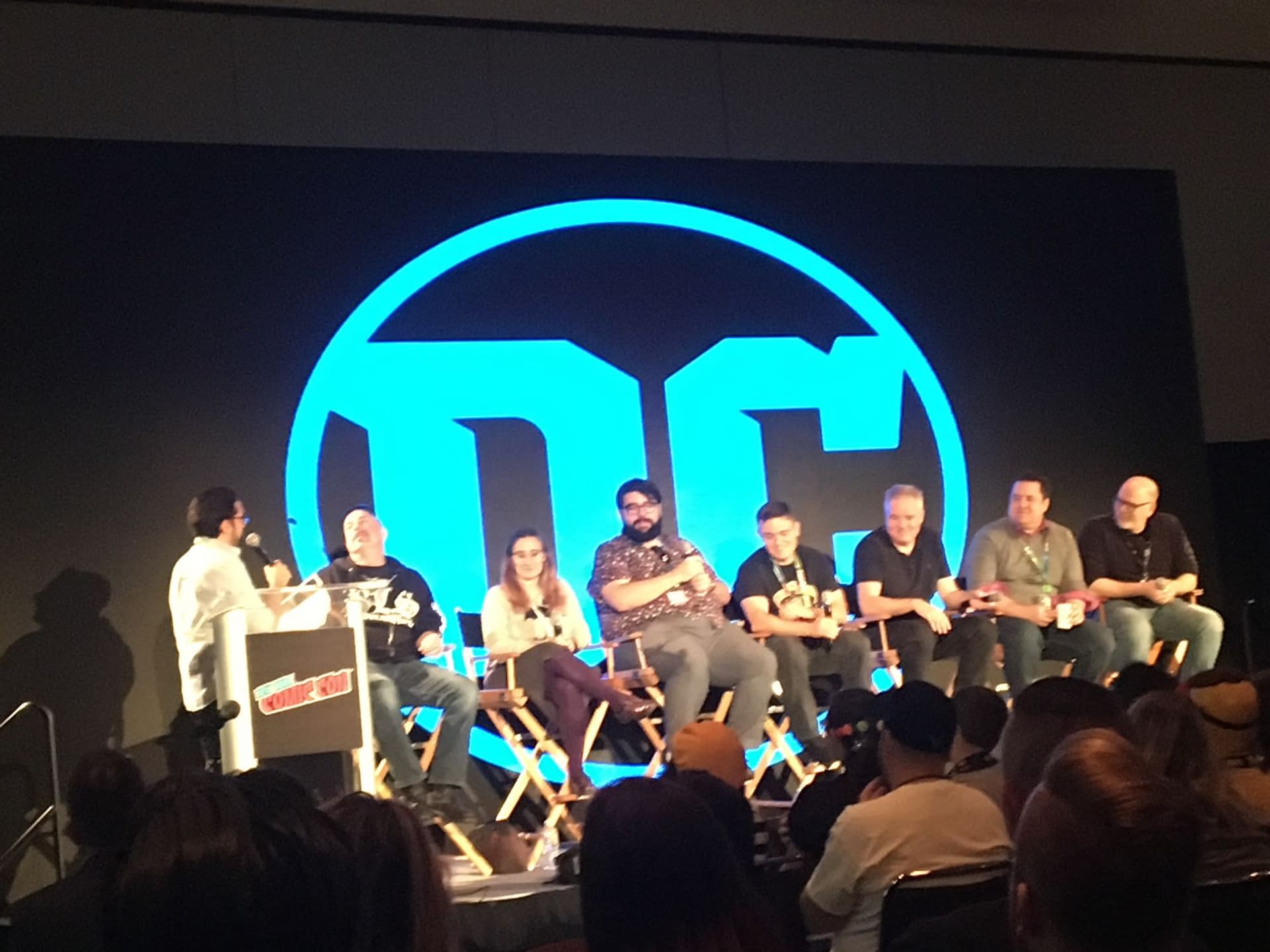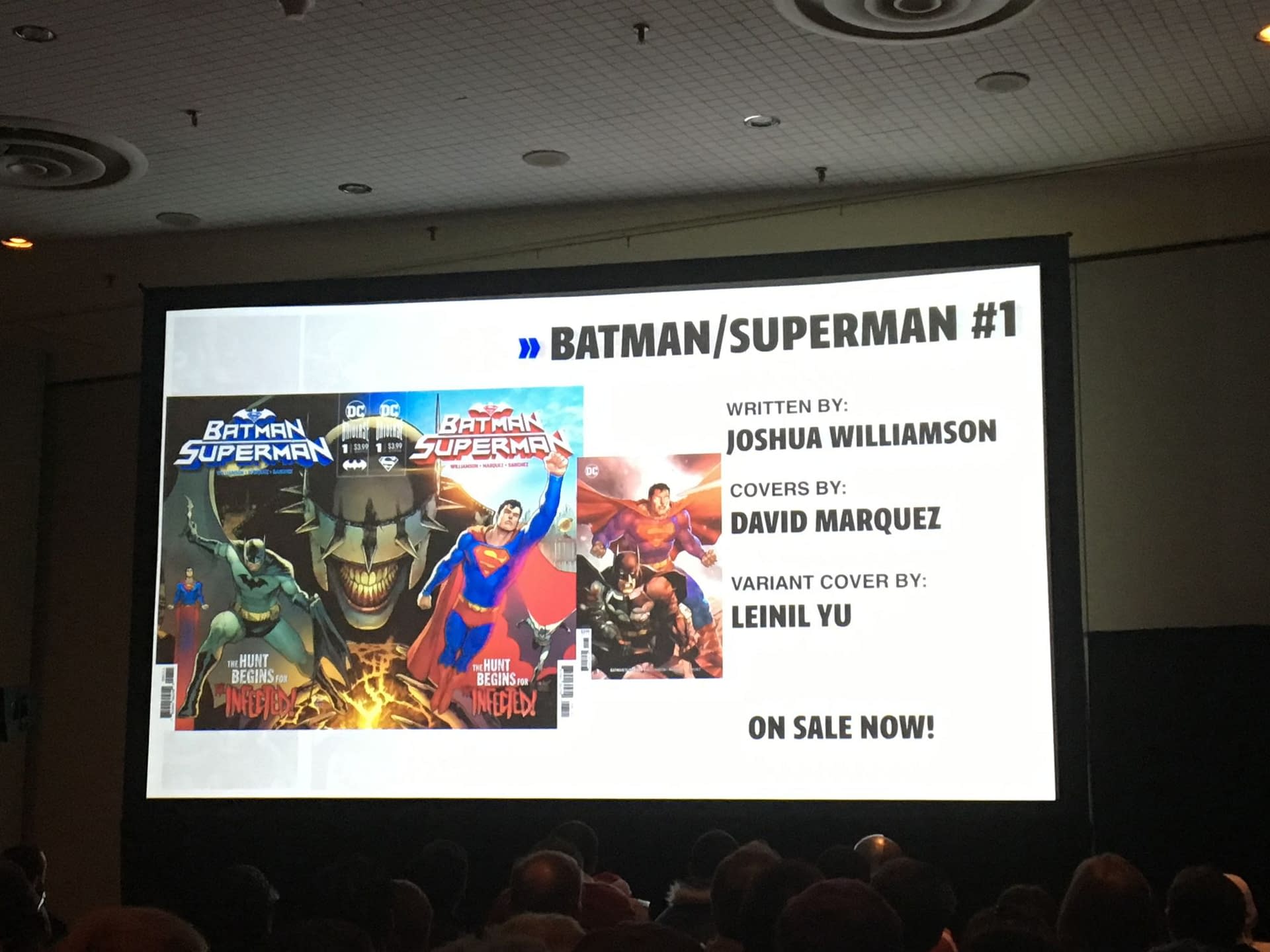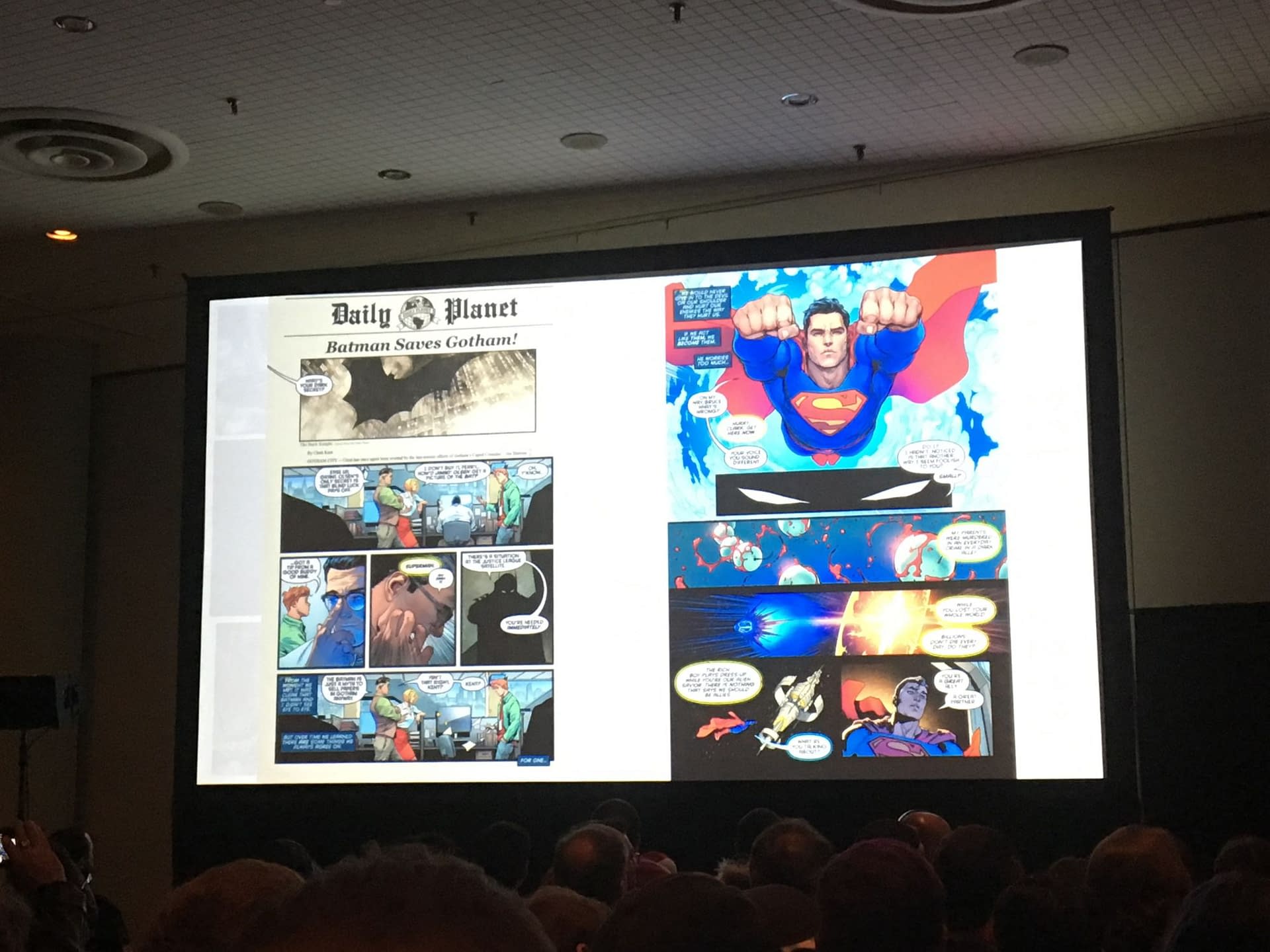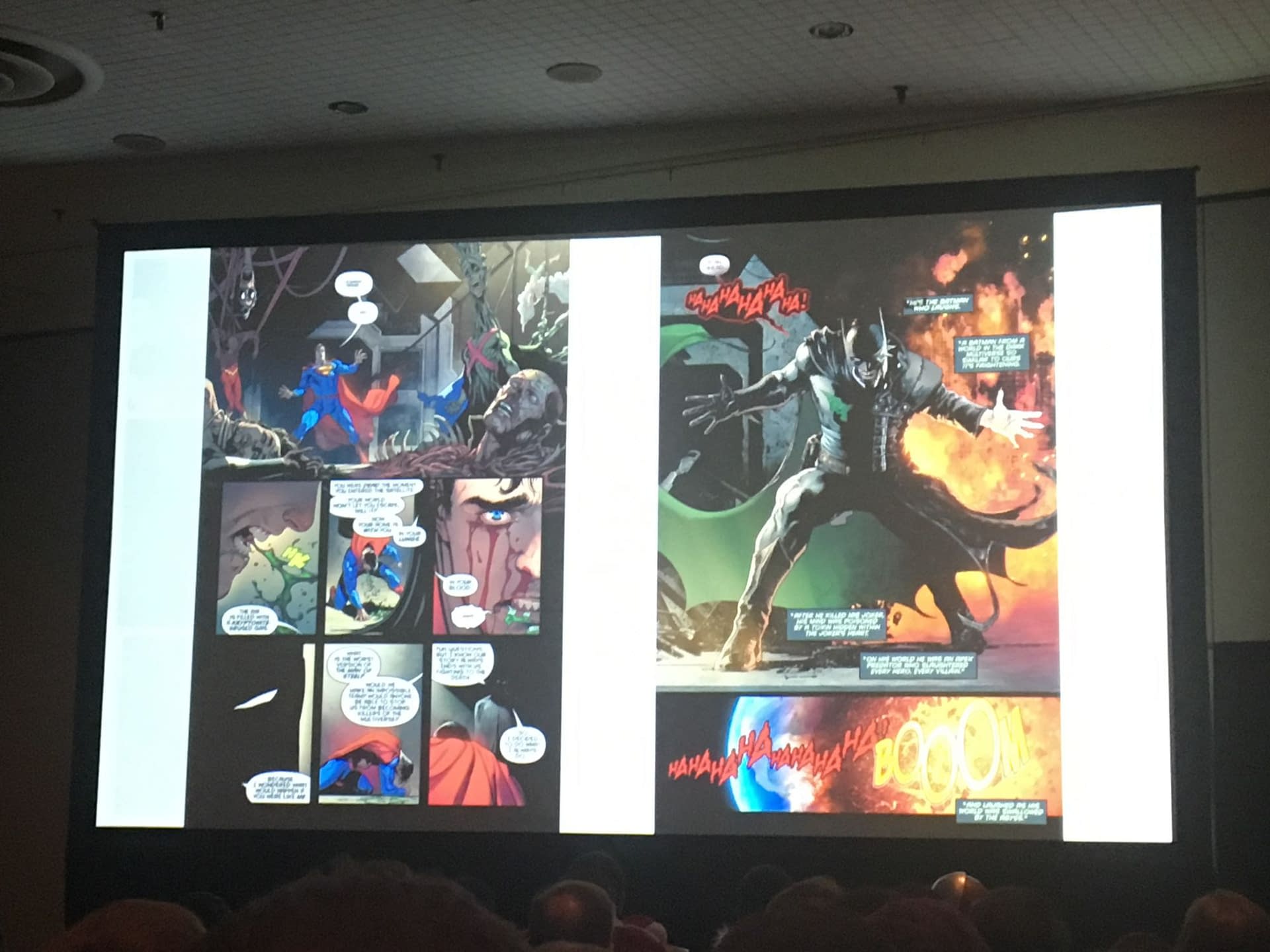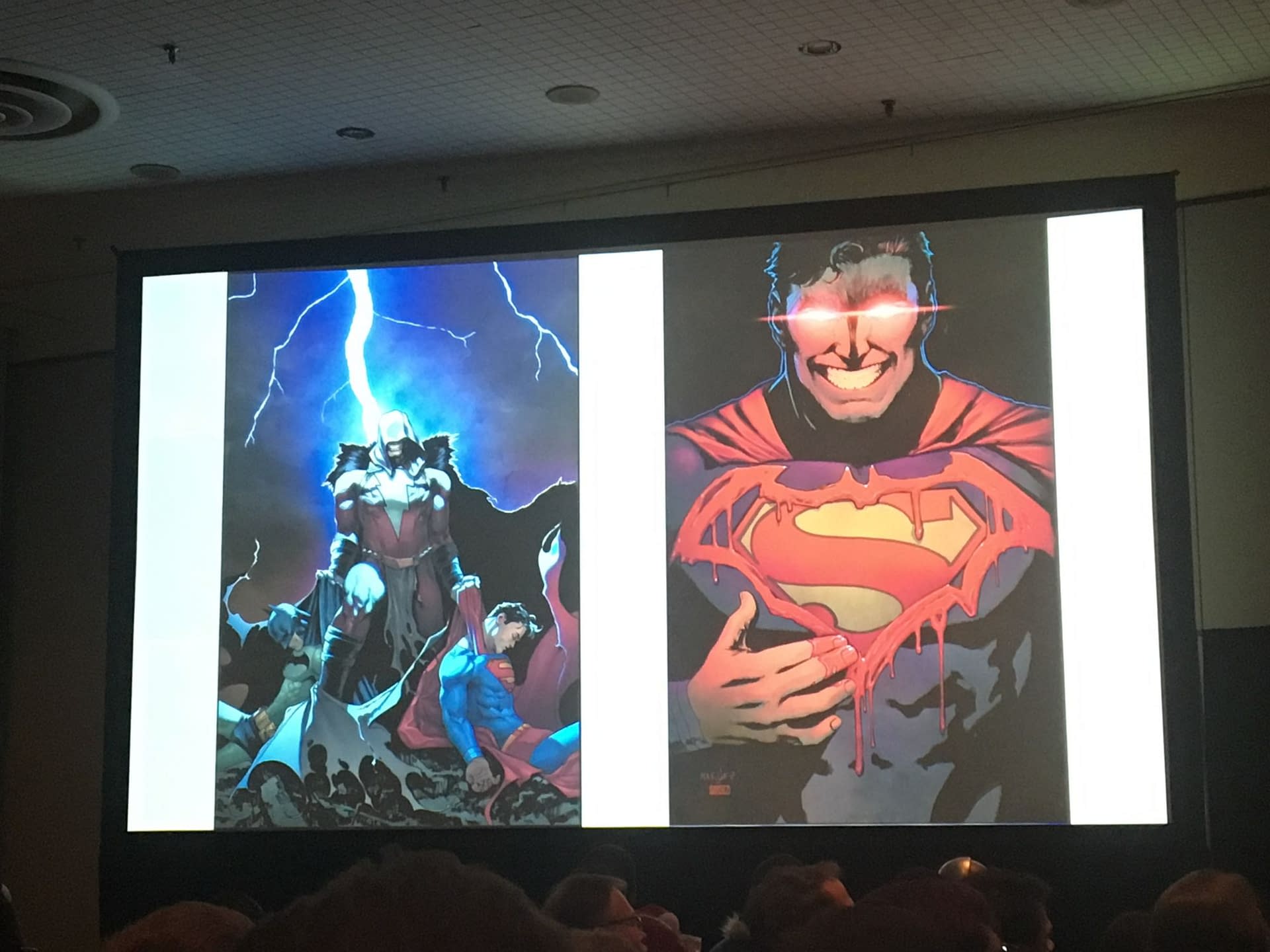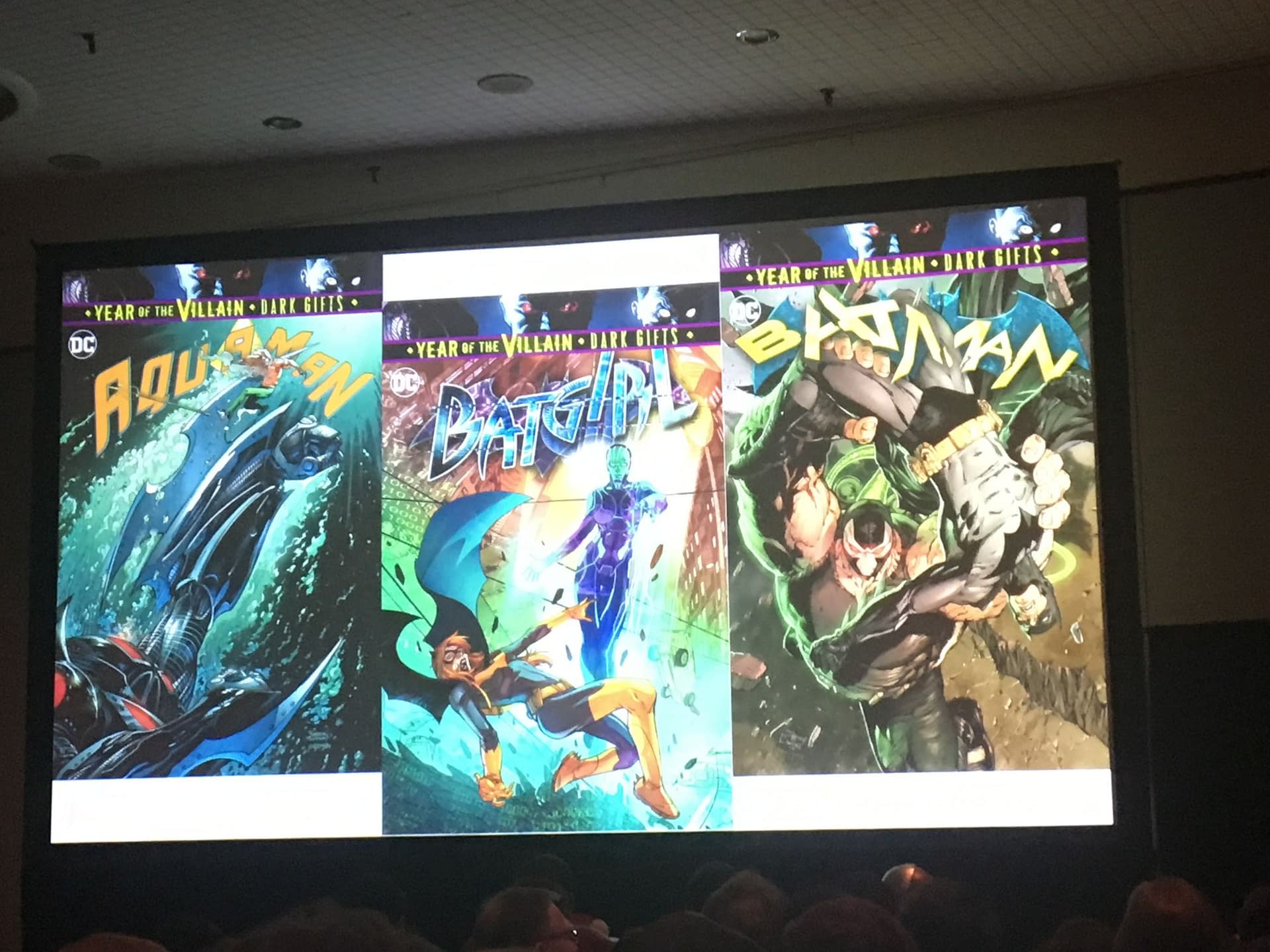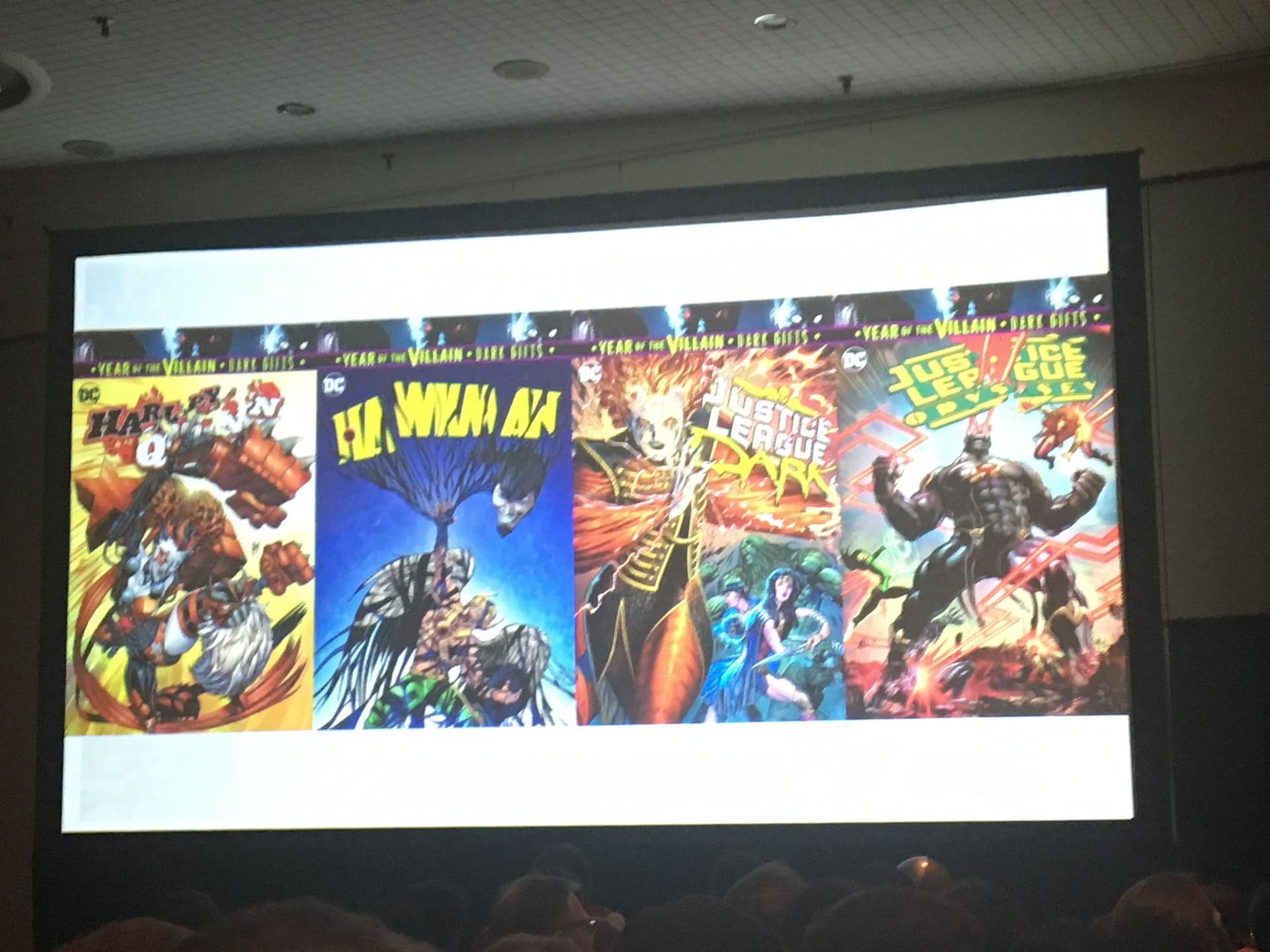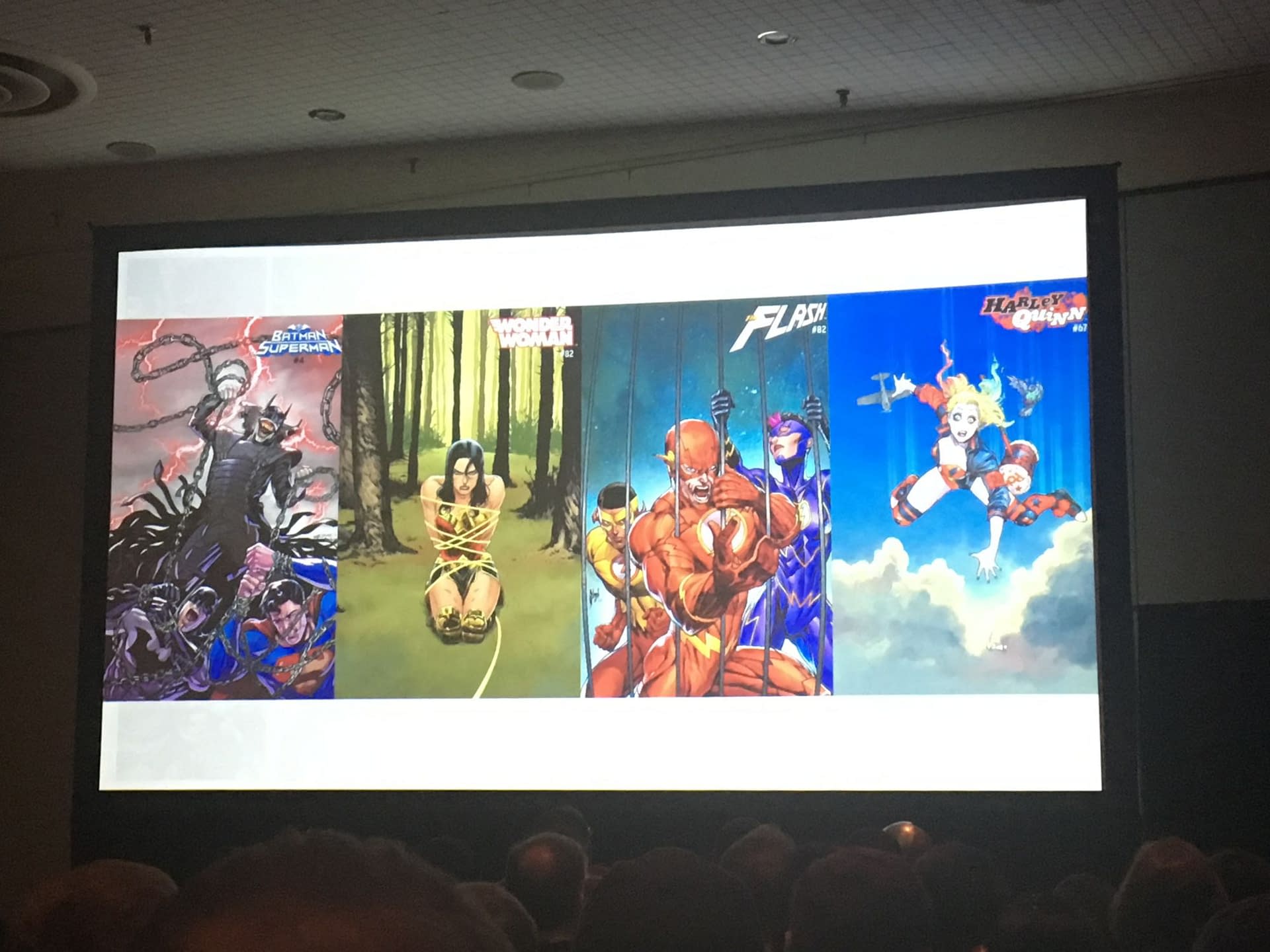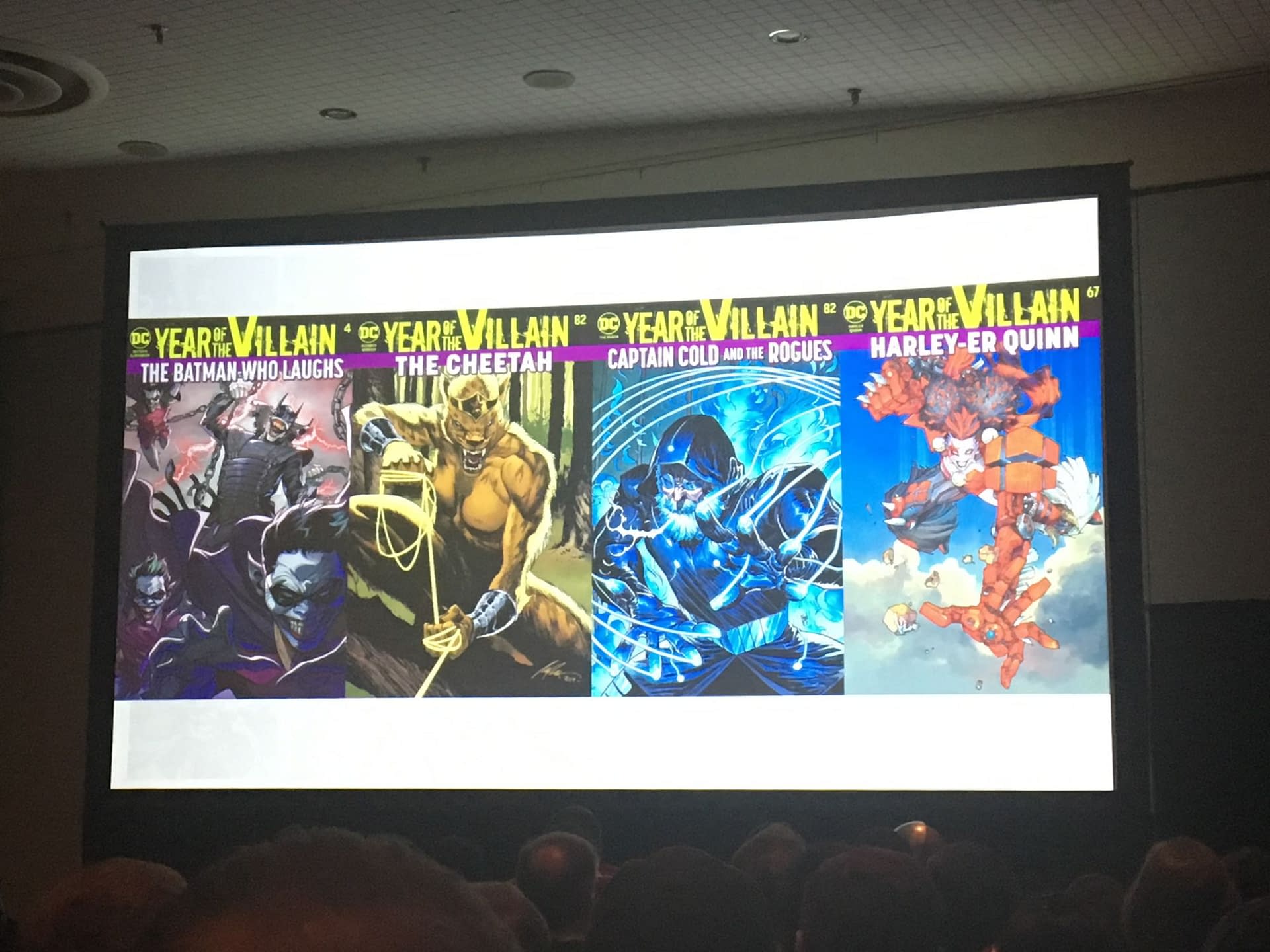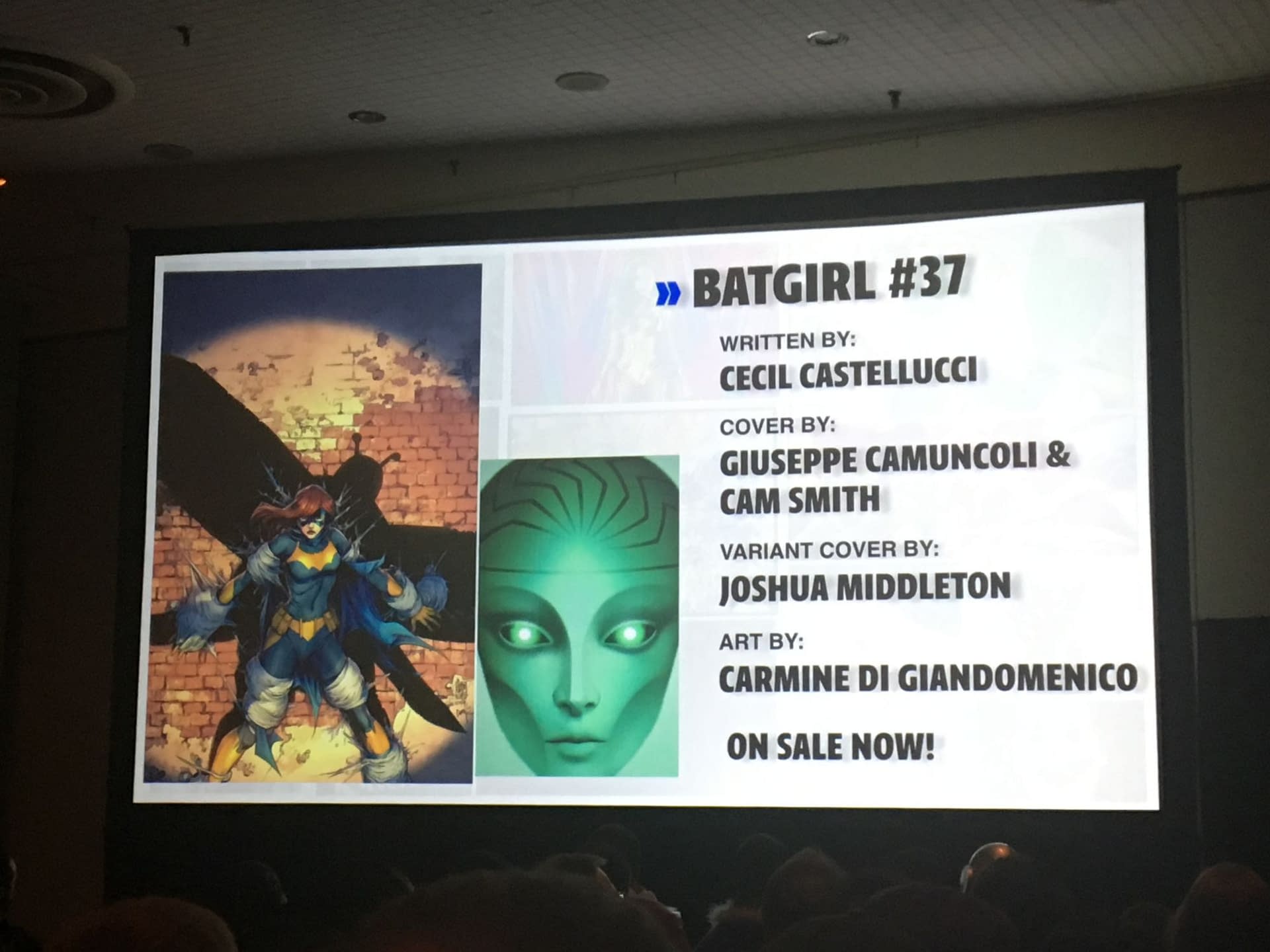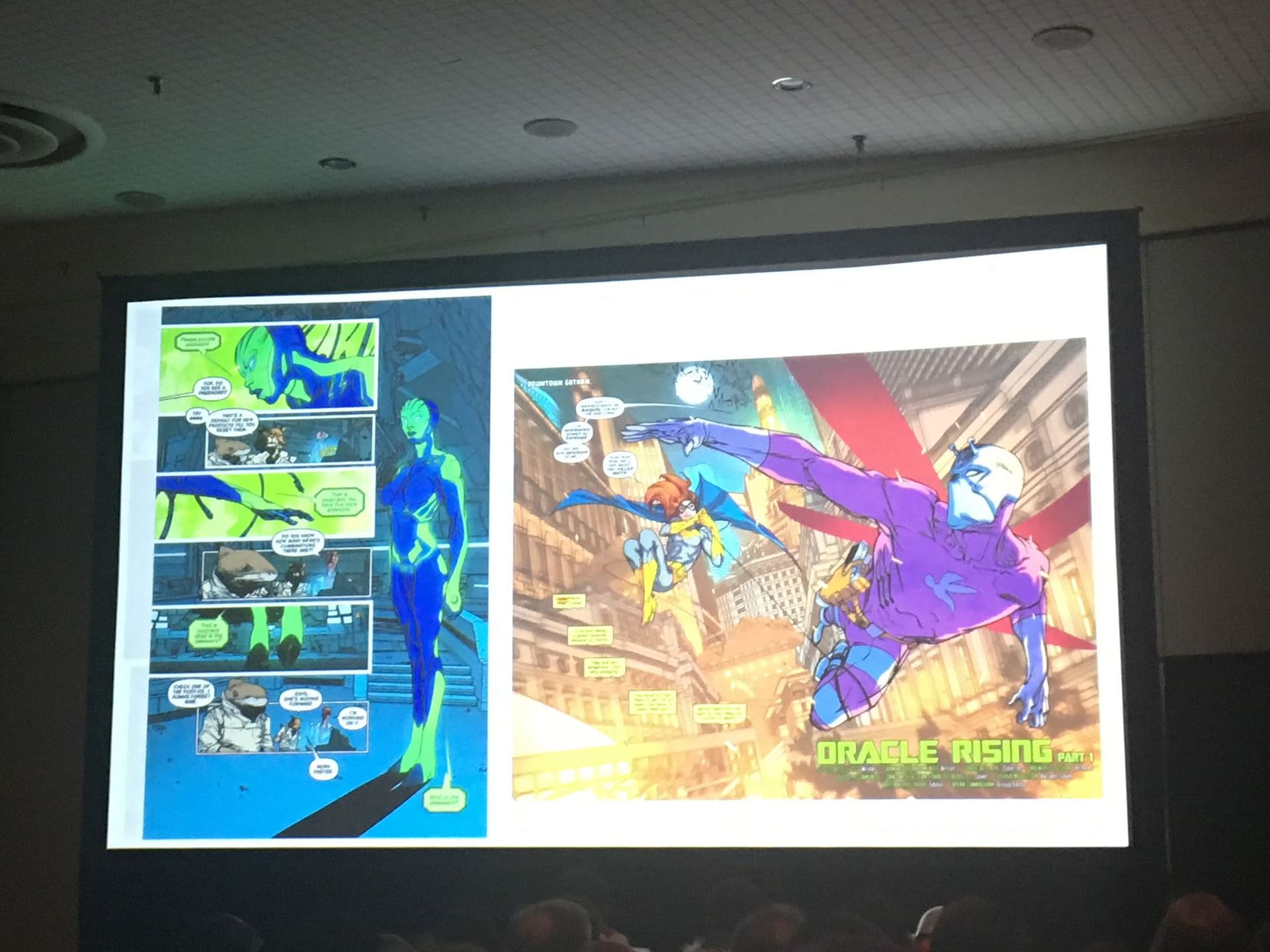 Enjoyed this article? Share it!