'Pinocchio' Remake: Disney Brings on Robert Zemeckis to Direct
Pinocchio has his new Geppetto. Director Robert Zemeckis has been hired by Disney to helm the live-action remake of the wooden boy come to life. This hire comes after many months of rumors that Zemeckis would take on the film, and it is now confirmed. No word yet on who will be cast in the film. This is the forth live-action Disney remake being bandied about right now, as Pinocchio joins The Little Mermaid, Bambi, and Peter Pan as the next remakes to be made.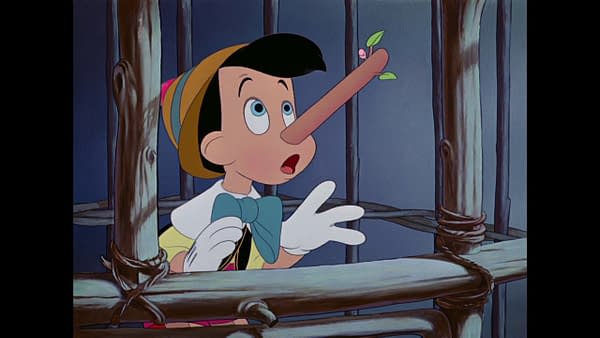 One wonders where they might release this one as well. Will it go to Disney+? Or will they use one of their many announced release dates for Pinocchio? March 12, 2021; July 30, 2021; Oct. 8, 2021; Nov. 19, 2021; March 25, 2022; May 27,2022; July 8, 2022; Aug. 12, 2022; Nov. 4, 2022; March 10, 2023; May 26, 2023; July 14, 2023; Aug. 11, 2023; Oct. 6, 2023; and Dec. 15, 2023 are all announced Disney dates, so betting money is on one of those and it getting a theatrical release, especially with a director like Zemeckis making it.
What say you? Are you excited about yet another Disney remake? Who should voice/play Pinocchio and Geppetto? How cool is the whale going to look? Who will voice Jiminy Cricket? Which of the announced Disney remakes are you most excited for? Let us know below.
First seen on Deadline