Preacher Season 3 'The Tom/Brady' Preview: The Devil Went Down to Angelville Cause Gran'ma's Got a Soul to Deal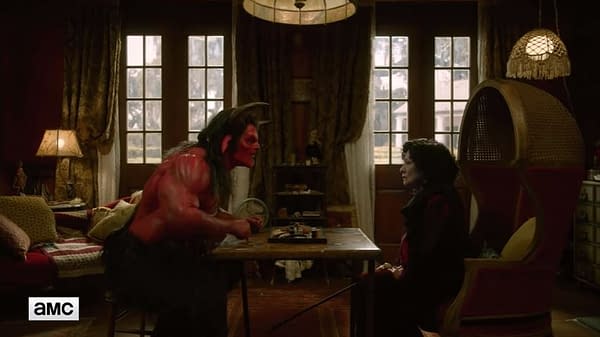 By now, there's a pretty safe observation we can make about Jesse Custer (Dominic Cooper): he may have gotten his sense of morality and justice from the Custer side, but his planning/scheming/shadier side is all L'Angell. Objectively, that's actually not a bad cocktail of genetics to have swirling around inside of you (with a Custer-to-L'Angell ratio of 3:1) as you go through life; and as Jesse's shown us, it can literally save your life.
Unless you're going up against someone who's all L'Angell with none of the Custer: Gran'ma Marie L'Angell (Betty Buckley).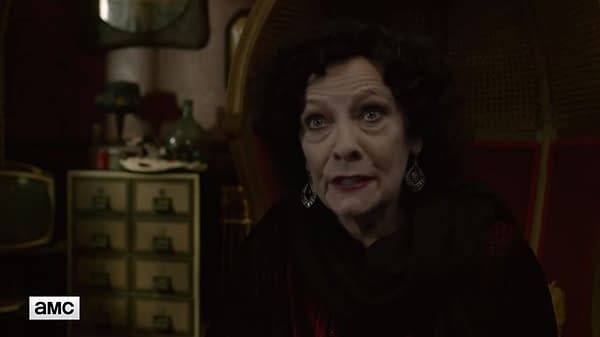 For Gran'ma, it's all about souls and her survival; and as we can see in the following preview for this Sunday's eighth episode of AMC's Preacher season 3 'The Tom/Brady,' she'll deal with – and sacrifice – anyone and anything to get what she wants:
Here's the scary part: as you're about to see in the following trailer for 'The Tom/Brady,' that scene between Gran'ma and The Devil you just watched might just be the most "normal" thing about the next episode:
Preacher s03e08 'The Tom/Brady': Annville, Angelville and the Grail team up to steal souls in New Orleans and Osaka in a last-ditch effort to satisfy Gran'ma and save the world.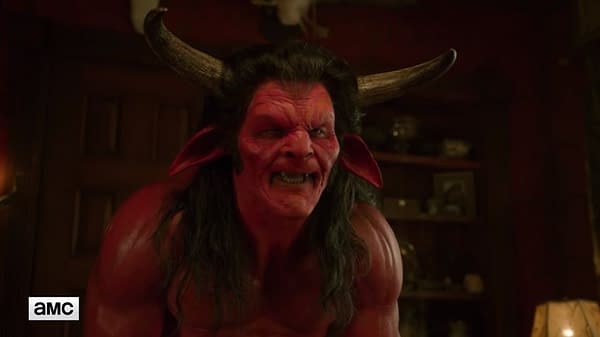 Hard to believe that we're only two episodes away from the season finale of Preacher, but there are still some clues to be had in AMC's official San Diego Comic-Con (SDCC) trailer:
https://youtu.be/wgIEHlYD2w4
PREACHER is a dramatic thrill ride that follows West Texas preacher Jesse Custer (Dominic Cooper), his badass girlfriend Tulip (Academy Award nominee Ruth Negga) and an Irish vampire named Cassidy (Joseph Gilgun) as they embark on a road trip to find God and are thrust into a twisted battle spanning Heaven, Hell and everywhere in between.

The 10-episode third season follows Jesse's quest for God which takes him back to the place he's been avoiding his whole life: home. Jesse, Tulip and Cassidy return to Angelville, the Louisiana Plantation where Jesse was raised, and find old grudges and deadly obligations await them. With the help of his friends — and a few enemies — Jesse will need to escape his past…because the future of the world depends on it.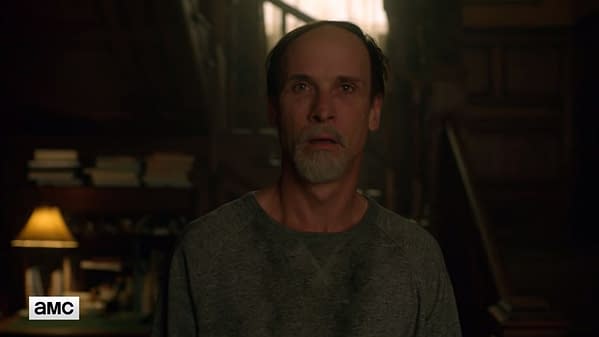 ---
---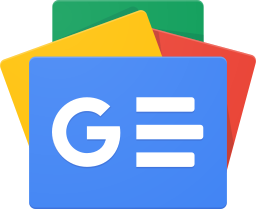 Stay up-to-date and support the site by following Bleeding Cool on Google News today!