Saturday Runaround – The Slut Shaming Of Starfire KickstartWatch: The Kickstarter-only slipcase art for the Tanpopo Hardcover by Camilla D'Errico.
FableWatch1: Slate slates ANC and NBC for Once Upon A Time and Grimm ripping off Fables.
"The similarities between Fables and both of the new series are not hard to spot. In Once Upon A Time, fairy-tale characters—including Snow White, Rumpelstiltskin, and Geppetto—have been cursed by the Evil Queen to live in Storybrooke (get it?), Maine. In Grimm, a by-the-books cop discovers he is the last in a long line of supernatural detectives charged with defending normal citizens from the real-life fairy-tale monsters living in secret all around us. In the pilot, said cop teams up with a reformed Big Bad Wolf to solve the murders of young women in red hoodies. As a point of reference, the first collection of Fables comics involves the reformed Big Bad Wolf solving the murder of Snow White's sister, Rose Red, a party girl in red attire. What's more: In Once, the Sheriff of Storybrooke appears to be a Big Bad Wolf as well."
FableWatch2:What if Platinum Studios were Goldmine Studios? What kind of stories could be told then?
StarfireWatch: Scott Lobdell calls out the "slut shaming" of Starfire in Red Hood Out The Outlaws.
"When I hear people calling Starfire a "slut" or a "whore" or a "sex toy" it makes me sick to my stomach, honestly. I don't think a person (man or woman) gets to define someone else's sexuality and certainly not in such derogatory and dismissive terms. The notion that people genuinely believe they are staking the moral high ground in what they believe is their defense of Kori, by using such dehumanizing language is otherworldly to me." This is Computo the Comic Link Conqueror speaking. I come for your women. But for now I merely collate comic-related bits and pieces online. One day I will rule. Until that day, read on.
They say I am a work in progress. The fools.
Justin Beiber's awesome custom Batmobile revealed | DVICE
Whether or not you're a fan of his music, there is simply no way you can deny the power and glory of Justin Beiber's new custom Batmobile.
Sneak Peek: Neal Adams Defenders #1 Cover | Marvel Heroes | Comic News %7
---
---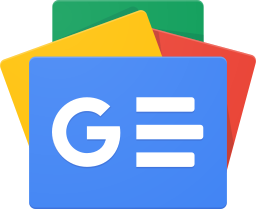 Stay up-to-date and support the site by following Bleeding Cool on Google News today!